The Seven Best Things to do with Kids in Shanghai Last updated on 2018-08-10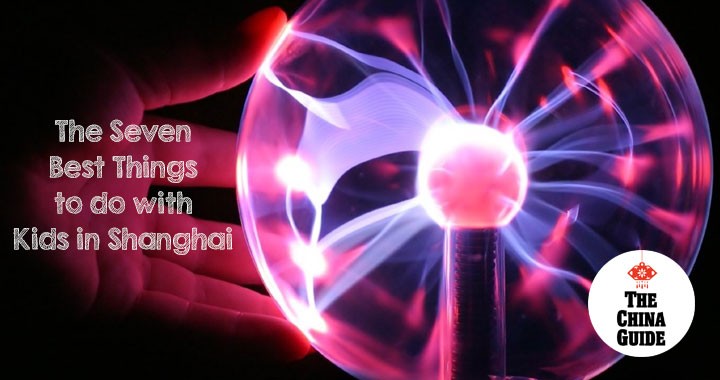 Shanghai is best known as China's financial and business capital. Adults will find that the city is a great place for shopping and wining and dining, there is plenty for kids to keep kids entertained, too. The city's biggest family-friendly destination is, unsurprisingly, the Disneyland Resort but there are plenty of homegrown attractions too, including world-class museums and aquariums.
Shanghai Disneyland Resort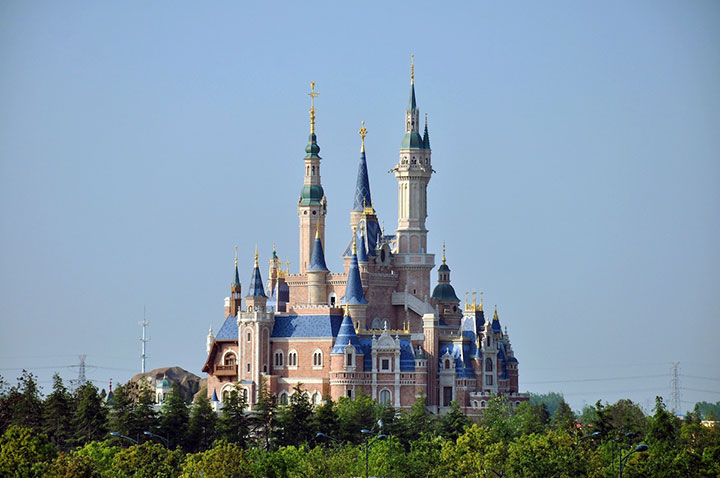 The opening of Shanghai Disneyland Resort in June 2016 quickly launched Shanghai to the top of the ranking of China's best family-friendly destinations! This huge resort includes a Disneyland park, two hotels, and multiple entertainment and dining outlets. The Resort is described as "authentically Disney, distinctly Chinese," which means you will find classic Disney attractions alongside Chinese-themed areas, such as a garden designed around the Chinese zodiac. The Resort can be reached from downtown Shanghai on Metro Line 11. A one-day ticket to the park costs starts from 370 CNY for adults and 280 CNY for children (1-1.4m tall).
Shanghai Ocean Aquarium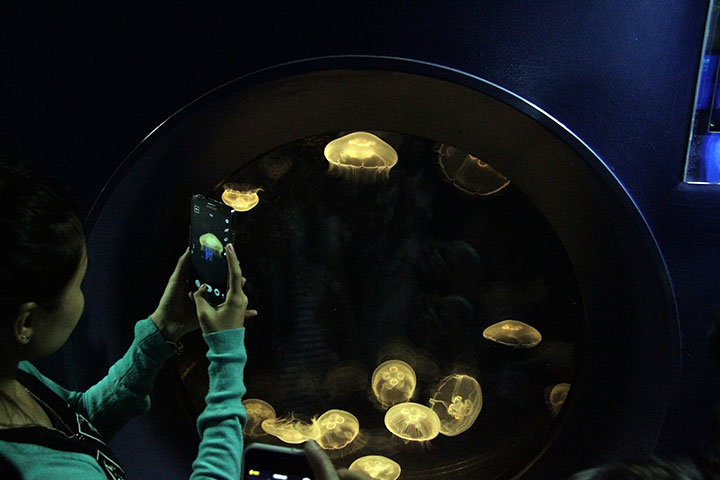 This world-class aquarium is conveniently located next to the Oriental Pearl Tower in Lujiazui. The aquarium is divided up into different areas showcasing marine life from oceans around the world (it is one of the only aquariums to showcase endangered aquatic life from China) and is also home to one of the world's longest submarine viewing tunnels at more than 120 meters long. Tickets are priced at 160 CNY for adults and 110 CNY for children (1-1.4m tall).
Run free at People's Park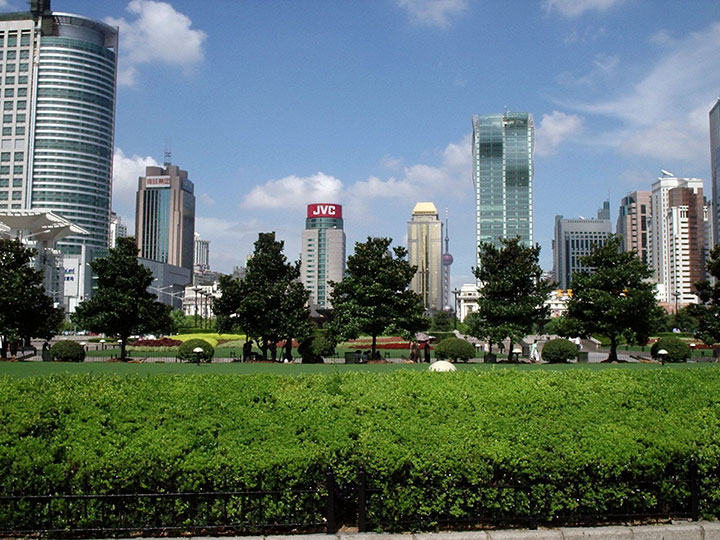 Smack bang in the middle of downtown Shanghai, just next to busy Nanjing Road, this 98,000-square-meter park provides ample space to run around and let off some steam. The park is home to plenty of fairground rides and other activities, as well as several major museums and exhibition halls around the edge. However, one of the best things to do in the park is simply people watch - you'll see people doing their daily exercise, practicing English or even attending matchmaking fairs.
Dine out on soup dumplings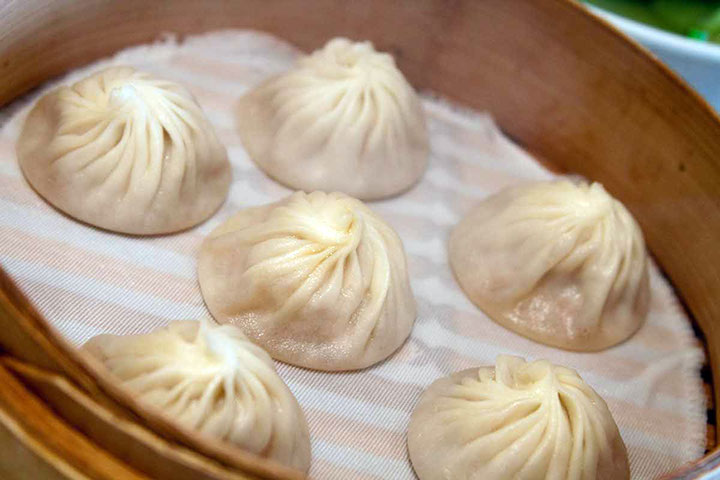 Even the pickiest eaters will find something to enjoy among Shanghai's diverse dining options. Luckily, Shanghai's most famous dish, xiaolongbao (steamed dumplings filled with soup), is a favorite with kids. They will love to slurp these soupy treats — just make sure they wait until they cool down a bit first! Nationwide chain Din Tai Fung serves great xiaolongbao and has several branches in Shanghai. The food is great and friendly service, clean toilets, and kids' playrooms round out the experience.
Take a cruise on the Huangpu River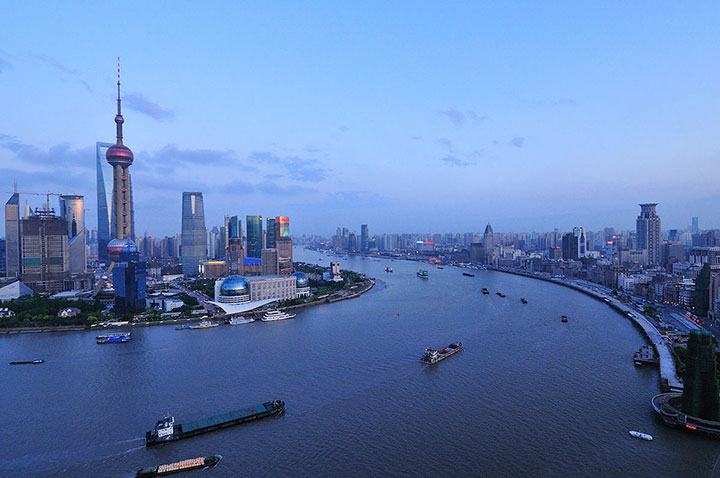 Sightseeing in Shanghai can be exhausting, so let little legs take a break from all that walking with a cruise along the Huangpu River. The Huangpu River is the physical and metaphorical boundary between old and new Shanghai, with the 1920s architecture of The Bund on one side and the futuristic skyscrapers of Lujiazui New Area on the other. It's best to take the cruise at night when all the buildings are lit up.
See an acrobatics show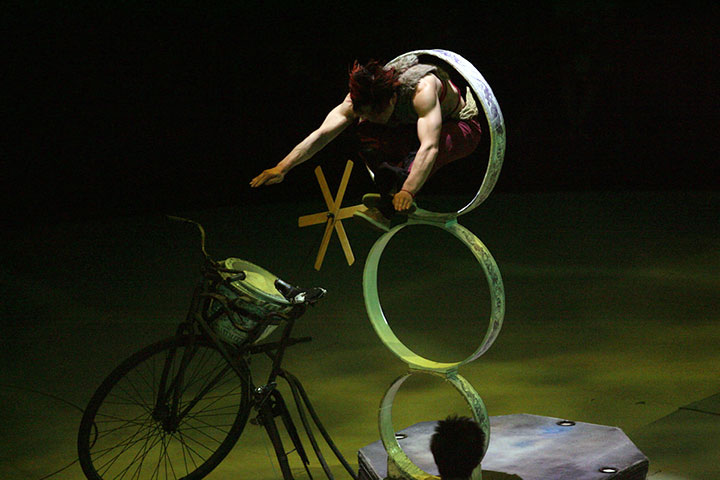 Shangai Circus World's ERA-Intersection of Time show is one of the best in China, featuring incredible feats of strength and flexibility. The theater is quite small and most seats offer great views, even for little ones. Note that Shanghai Circus World is quite far north of the central part of Shanghai where most tourists stay but it is connected to the rest of the city by its own stop on Subway Line 1. The show is performed every day at 7.30pm. Tickets start from 150 CNY per person.
Shanghai Science and Technology Museum
Shanghai Science and Technology Museum may not be an original suggestion but it's good enough to earn a place on any list of activities in Shanghai, not just family-friendly ones! With 13 exhibition halls spread across 98,000 square meters there is something to interest all manner of science buffs here. They may not be cutting edge but the stuffed animals in the Animal World Hall are always a favorite with kids. The museum is located in Pudong, a few subway stops away from the Oriental Pearl Tower and the other skyscrapers of Lujiazui. Entry is 60 CNY for adults and 30 CNY for children over 1.2m tall. ■
—
Traveling to China with the family and worried about how to keep the kids entertained? Contact our travel advisors - many of whom have traveled around China with kids in tow themselves - today and start planning your trip.

---
Images: Wikimedia, Flickr