Internet in China
Staying connected in China isn't easy sometimes. Thankfully, there is some good news: you will find free Wi-Fi access pretty much everywhere in the big cities. However, due to Chinese government's internet controls your navigation will be severely limited; inaccessible websites include Facebook, Google and all Google services, YouTube, Twitter, and a large number of news pages. Hotmail, Yahoo mail, WhatsApp, and Skype all function within the realms of normalcy, albeit you may experience some interruptions when using the last two.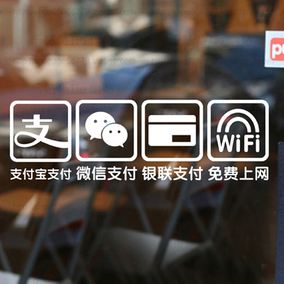 There are, of course, ways to circumvent Chinese censorship. Please read about VPN services prior to your trip if you don't want to be almost fully disconnected from the rest of the world.
China has its own version of most of these websites; so, for example, instead of Google, Chinese people use Baidu; instead of sending out tweets, they write short messages on Weibo. If they want to watch videos, they'll browse Youku, Tudou or QQ video.
You may also be surprised to learn that most of them don't really use WhatsApp, either. What they have instead is an app called WeChat that is more ubiquitous than air itself. If you think that's an overstatement, then you should know that out of 1.3 billion Chinese, 889 million are WeChat users.
WeChat is a great way to stay connected with your friends and family back home, as well as your guide and new friends in China. It's incredibly user-friendly (the interface is available in English and many other languages) and will allow you to send voice messages, and place video or voice phone calls free of charge. You also don't need to wait until you get home to send your friends and family pictures of your trip, as WeChat allows you to take and send pictures, and 15-seconds videos. You can download WeChat prior to your trip or once you arrive in China.