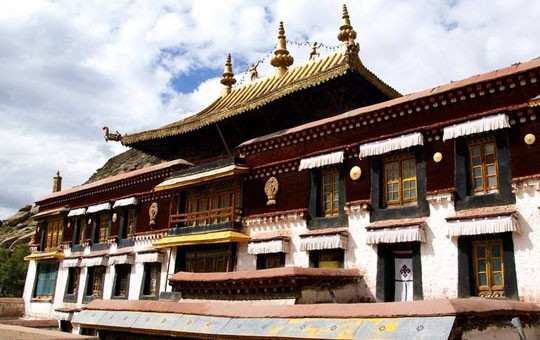 Located 2 km north of Lhasa, Sera Monastery is one of the three best-known university monasteries of Lhasa and is famous for its lively Buddhist debates. The other two famous monasteries in Lhasa are Ganden Monastery and Drepung Monastery.
Highlights and Travel Tips
Built on a hill that was once blanketed with roses, the monastery gets its name from the Tibetan word sera, meaning rose. The Sera Monastery was founded in 1419 by a disciple of Je Tsongkhapa. Revolution saw total desecration of most of the monastery in 1959, but it has since been restored to its former glory and spiritual significance.
The highlight of a visit to the Sera Monastery is its Buddhist debates which are open to tourists. The monk debate sessions are held in an enclosed courtyard and start at 3 pm from Monday to Friday. The monastery may get crowded with tourists at this time, so be sure to arrive earlier to find a good position in the shade. The debate is loud and in Tibetan, so visitors are not likely to understand what is being said, but it is still fun to see and experience the authentic display of monks vigorously debating Buddhist doctrines. Visitors can use cell phones to photograph and record the debate, but cameras are not allowed.
Apart from the monk debate, the monastery itself features beautiful architecture, statues, murals, and rock paintings, which are worth seeing as well. Please note that the monastery is located on a hill with a gentle slope and requires some walking.
Opening Hours and Ticket Prices
Opening hours: 9:00 am - 4:00 pm
Entrance fee: 50 RMB
Average time for this activity: 2 hours
How to Get There
Sera Monastery is just outside downtown Lhasa and can be accessed via a short taxi ride. There are also public buses from the downtown area.
Popular Tibet Tours