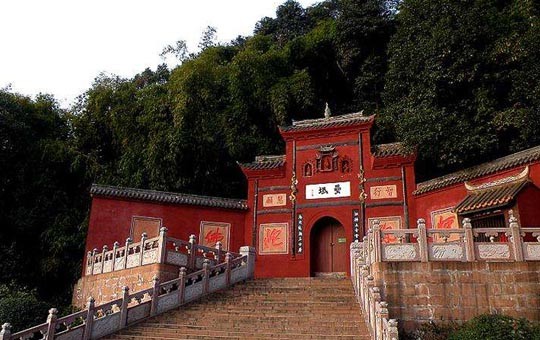 Around a 40-minute walk from the Leshan Giant Buddha (and included in its entrance ticket), Wuyou Temple is a unique Tang dynasty creation that displays influences from Tibet and Nepal as well as China. The temple makes for a serene and peaceful end to your trip after battling the crowds at Leshan Giant Buddha.
Que faire et conseils de voyage
Perched atop a small hill on an island, Wuyou Temple can be reached by traversing an old fishing village and a picturesque ancient bridge after visiting the Grand Buddha. Both the village and the bridge offer good photo opportunities, and the street through the village is a good place to try some local food and bargain for souvenirs.
The walk and climb takes about 40 minutes and requires going up and down a lot of stairs. Due to the intense climb, the temple itself does not receive many visitors, as most people leave after seeing the Giant Buddha. As a result, once you get to the top, the temple is usually a very calm and quiet place to stroll.
Wuyou Temple is an active monastery, so you will likely see monks at prayer in the temple. The complex features some impressive halls, including the interesting Arhat Hall, which features 500 colorful and vivid buddhist statues. In addition, the temple affords some wonderful bird's-eye views of the rivers below.
Heures d'ouverture et prix des billets
Opening hours: 8:00am - 5:30pm
Entrance fee: included in the entrance ticket to Leshan Giant Buddha
Average time for this activity: 2 hours
Popular Chengdu Tours