The Best Things to Do in China in Winter
Ultima actualizacion en 2018-08-11
Winter may see the mercury plummeting across China but there is still plenty to do to keep plucky visitors busy. Winter is low season in China meaning that those who brave the cold can expect lower prices for flights and hotels and smaller crowds.
Beijing: Go ice skating on Houhai Lake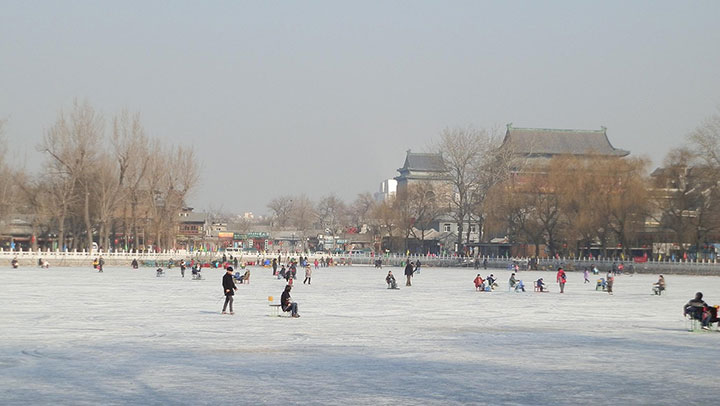 Low winter temperatures mean that many of Beijing's lakes freeze over and Beijingers of all ages start getting out their ice skates. Houhai Lake offers the quintessential Beijing ice skating experience, allowing you to zip around the ice against a backdrop of hutong roofs. The entry fee is cheap (around CNY 20-30 if you bring your own skates or CNY 80 for access to all rental equipment) and you can rent everything from ice skates to ice bikes and mini rickshaws.
Tip: Watch out for the few brave (or crazy) swimmers breaking the ice to swim in the lake on the northern bank near the Former Residence of Soong Ching Ling.
Harbin: Visit the International Ice and Snow Festival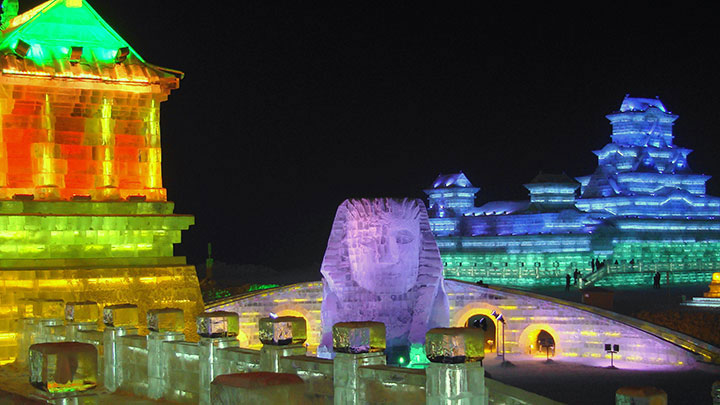 The northeastern Chinese city of Harbin hosts the world's largest snow and ice festival every winter (From December 24 to February 25 for the 2017-2018 season). Everyone will love exploring the huge carvings and sculptures built out of ice and snow, many of which are modeled after pop culture characters or famous sights from around the world. The sculptures are particularly impressive when lit up at night. Winter temperatures in Harbin frequently dip as low as -30℃ so you will need to plan in advance and bring suitable winter clothing, such as heavy-soled waterproof boots, warm layers, and windproof coats and pants (ski clothing is ideal).
Across China: Celebrate Chinese New Year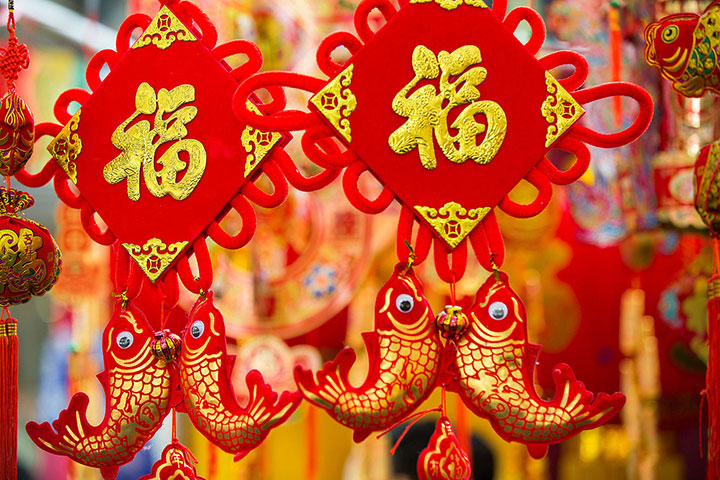 Chinese New Year, known in China as Spring Festival, falls in January or February every year, according to the lunar calendar. Chinese New Year traditions and practices vary widely throughout China and the many countries around the world with a significant Chinese population. However, for most people, this is an occasion to honor deities and ancestors, get together with family, and start the new year off on a positive note. The best way to really understand the heart of Spring Festival is to spend it with a local family but even if that's not an option there are plenty of other ways you can enjoy the festivities, such as watching fireworks or visiting a temple fair.
Heilongjiang: Go skiing at China's largest ski resort, Yabuli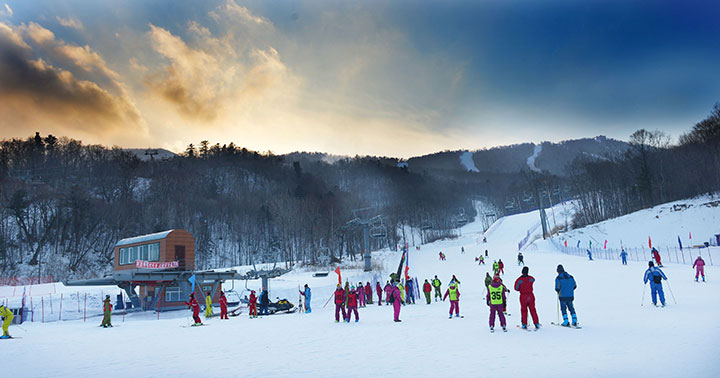 China isn't necessarily known for its skiing facilities but if you find yourself with a desire to hit the slopes then the best bet is Yabuli Ski Resort in Heilongjiang Province, about 180 km away from Harbin. This is China's largest ski resort, with nine intermediate to advanced-level alpine slopes and a separate area for professional winter athletes (this is where China's national ski team trains). For those that like to ski in style, there is a Club Med resort hotel at Yabuli. There are also several ski resorts within an hour's drive of downtown Beijing.
Nanjing: Soak in some hot springs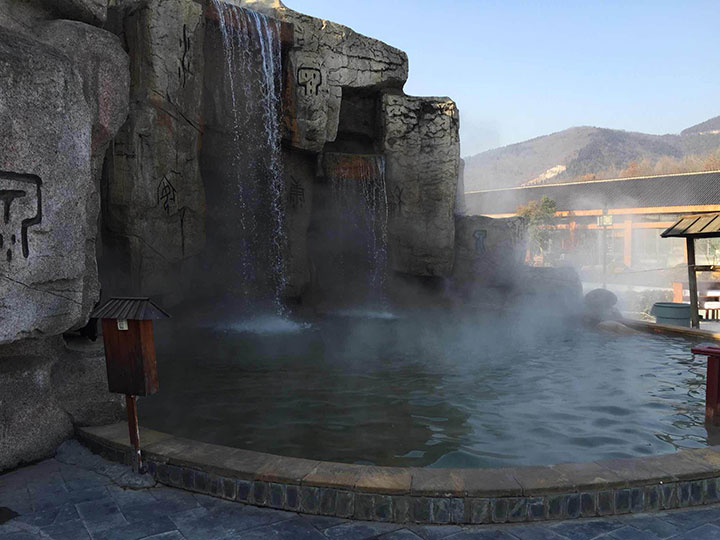 There is nothing better on a cold day than slipping into a hot bath and the hot springs of Tangshan (literally translating as "soup mountain" in Chinese), a one-hour drive east of Nanjing, allow you to do just that with the added benefit of health-giving minerals and vapors. There are many hot springs resorts in Tangshan, from the luxurious to the functional, including an outpost of Indonesia-based brand Kayumanis, which is definitely the former. Many other places in China boast huge hot springs resorts, including Zhuhai in Guangdong Province and several on the outskirts of Beijing. ■
—
Contact our travel specialists today to start planning your trip to Beijing, Harbin or one of China's other great winter destinations.

---
Images: Flickr, Baidu Baike, Wikimedia