How to Make the Most of Your 144-Hour Visa-Free Transit in Beijing
Ultima actualizacion en 2018-08-11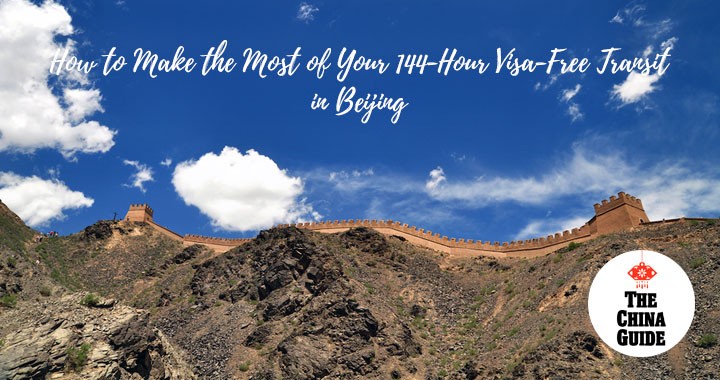 In the second half of 2017, the Chinese government initiated a six-day (144-hour) visa-free entry policy in the Beijing-Tianjin-Hebei region. This allows visitors to enter and leave from any combination of ports of entry in the region e.g. arriving at Tianjin International Cruise Port and taking off from Beijing Capital International Airport, and travel freely throughout the region (for more information and a full list of countries eligible for visa-free entry, check here).
The previous visa-free entry policy was only 72 hours, so what can you do now with all that extra time? Once you've seen Beijing's most famous sights such as the Forbidden City, you can get off the beaten track and spend time getting to know the real Beijing or even hop on a train to some of the beautiful destinations in surrounding Hebei province. Here are just a few of our suggestions.
Skip touristy sections of the Great Wall and journey to Jinshanling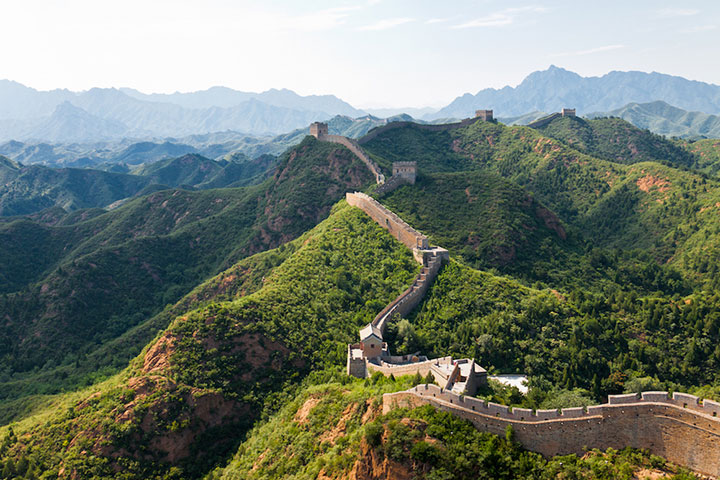 Many visitors to Beijing only have a couple of days here and, as a result, only have time to travel to one of the sections of the Great Wall near Beijing, such as busy Badaling. However, with six days to spare, you can venture further afield such as to stunning Jinshanling, which is around 125 kilometres northeast of Beijing. With its wild, unrestored sections, Jinshanling is one of the best parts of the Great Wall for people who prefer more challenging hikes or want to take breathtaking pictures of one of China's most iconic structures. Built around 1570 CE, it is 10.5 kilometers long and has five passes, 67 towers, and three beacon towers. While some sections have been restored, the Jinshanling Great Wall appears undisturbed and becomes more and more wild as it approaches Simatai.
If you want to extend your Great Wall experience even further, we can help you organise a night camping in a watchtower on the Gubeikou Great Wall (note that this service is seasonal and weather-dependant).
Visit the other Summer Palace in Chengde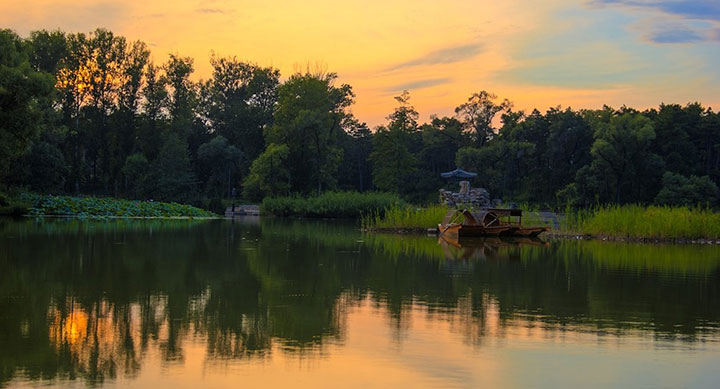 230 kilometres northwest of Beijing lies the pleasant city of Chengde, where Qing emperors used to escape to relax during the scorching summer days. Chengde has been a UNESCO World Heritage Site since 1994. Chengde is most famous for the Summer Mountain Resort (think of the Summer Palace in Beijing but on a much grander scale), which was completed in 1790 and at the height of its popularity covered an area of 5,640,000 square meters, making it the biggest royal garden in the country. Outside the walls of the Resort are the Eight Outer Temples, representing different architectural style from different parts of the Qing empire. The most striking of the temples is Putuo Zongcheng Temple, modeled after the Potala Palace in Lhasa - a good way to see this Tibetan Buddhist architectural style without risking altitude sickness! There are frequent trains between Beijing and Chengde (4.5-5 hours), most leaving from Beijing main train station. You can also take a long distance bus (approx. 2.5 hours).
Be beside the seaside in Qinhuangdao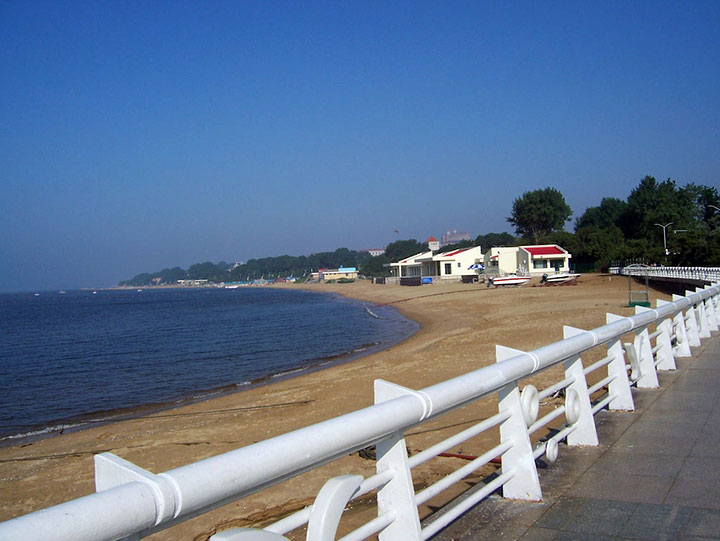 It may not be Hawaii or Sanya but if you want to sit on the beach in northern China, Qinhuangdao is the place to do it. Three hundred kilometres east of Beijing on the coast of the Bohai Sea, the city is a popular tourist destination thanks to the seaside resort district of Beidaihe, long a preferred getaway for government officials, and the district of Shanhaiguan, which is home to the old walled city and, most notably, the easternmost end of the Great Wall. Qinhuangdao can be visited in a day from Beijing if you just want to pay a visit to where the Great Wall meets the sea (known colloquially as the "Old Dragon's Head") but we recommend staying overnight if you want to make the most of the seaside atmosphere. Fast trains to Qinhuangdao depart from both Beijing and Beijing South stations, taking around two hours.
Eat to your heart's content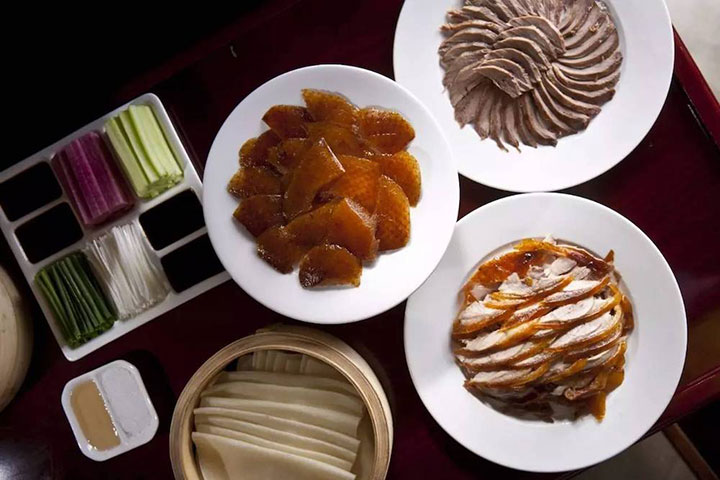 Beijing is a foodie's dream but if you're only here for a night or two you'll probably be too worn out from sightseeing to really deep dive into what the city has to offer. Of course, you have to try the city's eponymous Peking duck but there is much more to Beijing's food scene than duck. For example, while you're exploring the hutong alleyways, why not sample some popular local breakfast foods? Or if you want to experience some of what the rest of China has to offer in terms of food, Beijing is home to restaurants serving up all kinds of regional delicacies. Our travel experts are always more than happy to offer recommendations!
Go skiing in Zhangjiakou, future site of the 2022 Winter Olympics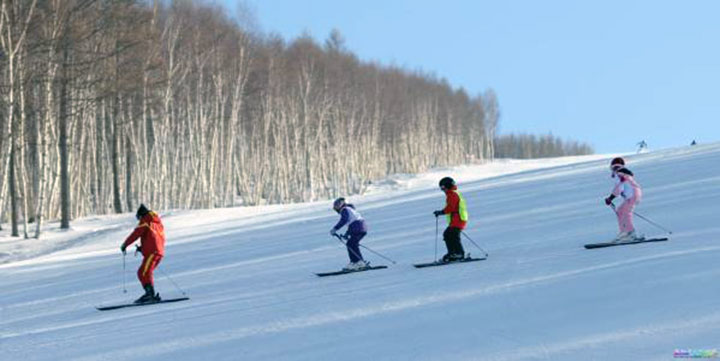 If you're visiting during the winter, you can use the 144-hour visa-free transit policy to take advantage of the skiing facilities in the nearby city of Zhangjiakou. Located in Hebei Province around 250 kilometres northwest of Beijing, Zhangjiakou is a co-host city for the Beijing 2022 Winter Olympics; with many competition venues being built and amenities being improved all the time, the city is expected to become a hub for winter sports in China. Right now, the best way to reach Chongli County, where the majority of the ski resorts are located, is by long distance bus or private vehicle, although a high-speed rail line is being put in in time for the olympics. Famous ski resorts in Zhangjiakou include Genting Secret Garden, Wanlong Ski Resort, and Dolomiti Mountain Resort. Most offer day passes and have options for overnight accommodation. ■
—
Contact our travel experts today to plan a trip that will help you get the most out of the Beijing, Tianjin, and Hebei region.

---
Images: Pexels, Flickr (Nikolaj Potanin), Wikimedia, Baidu