​Best Beaches in China
Dernière mise à jour le 2018-08-11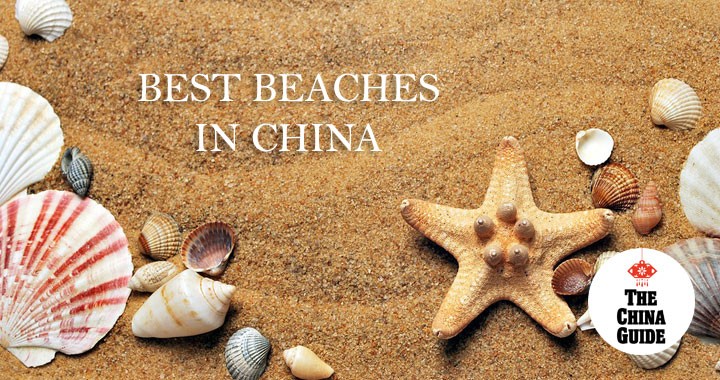 From Beijing to Guangzhou, Chinese summers can be stifling. Luckily, with its 14,500 kilometers of coastline, China is home to some dazzling beaches, offering residents and visitors alike the opportunity to cool down with a refreshing dip in the sea in between tanning sessions. Whether you're aiming to catch some rays or go for a swim, here are our top six favorite beaches in China:

Yalong Bay – Hainan Island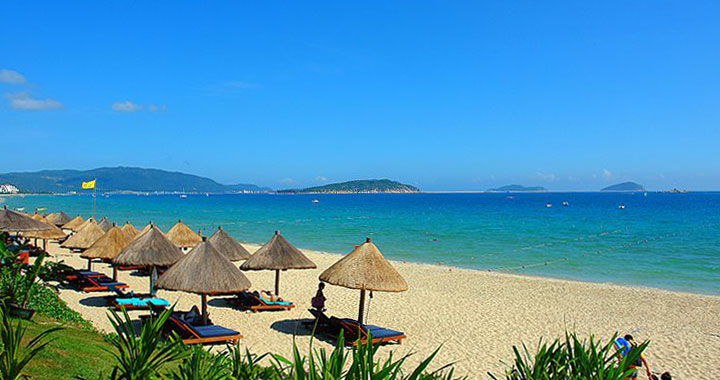 If white sand and turquoise waters are what you're after, Yalong Bay on the southern coast of Hainan will not disappoint. A well-known luxury getaway, Yalong Bay boasts scenic subtropical beaches that rival those of the Caribbean and beautiful weather year-round. The bay is bordered by 7 kilometers of white sand beach, including a lovely public beach and lots of hotel-owned waterfront. Hainan is encircled by beautiful beaches, so if Yalong Bay gets too crowded, there are many more to choose from, including the rocky and romantic Tianya Haijiao and Wuzhizhou, a favorite among divers due to its clear waters.
Beidaihe Scenic Area – Qinghuangdao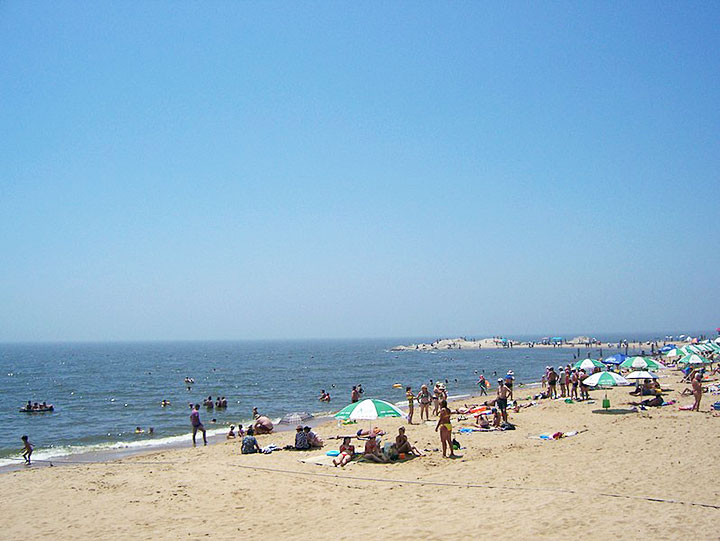 Not to worry—not all of china's best beaches are in Hainan! Famous for serving as the summer retreat for Chinese government officials due to its proximity to Beijing, Beidaihe Scenic Area features a large, public bathing beach with gold sands and is known for its temperate weather. In addition to its popularity among beach goers, Beidaihe Scenic Area offers some of China's best bird-watching opportunities, all within a quick train ride from the capital.
Golden Sand Beach – Qingdao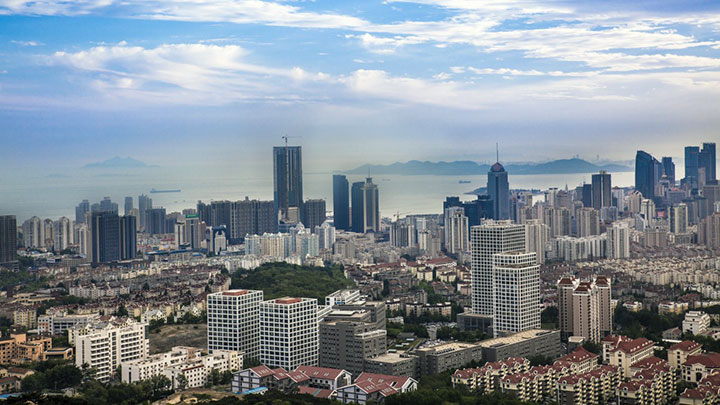 Just a few hours south of Beijing by train is the seaside city of Qingdao, home to the famed Tsingtao Brewery as well as numerous beaches. Of these, Golden Sand Beach is our favorite. Golden Sand Beach stretches for two miles in a crescent shape along the city's southern coast and is known for the soft, yellow sand that gives it its name.The beach is surrounded by hilly scenery, making it a picturesque and relaxing spot to catch some rays. While this beach is pretty idyllic, avoid going on weekends or holidays, especially during the summer, as Qingdao's beaches are notorious for their crowds.
Jinshitan Scenic Area/Golden Pebble Beach – Dalian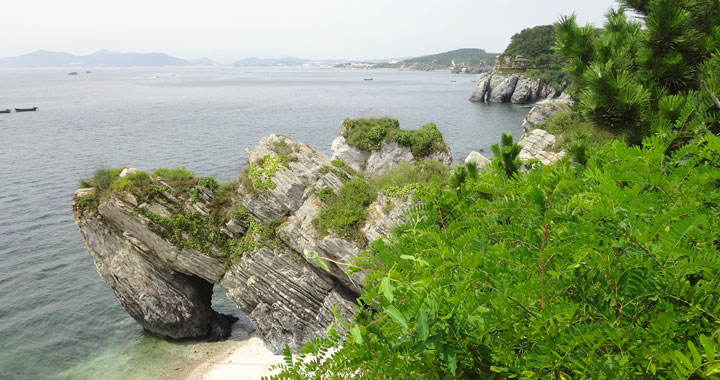 When heat waves strike, many of China's northern residents head to the port city of Dalian, which has lots of popular beaches. Beware of Fujiazhuang Beach, though, as it's become too popular—a quick Google Image search will show you the types of crowds this location can attract. Instead, we suggest you head a bit north of the city center to Jinshitan Scenic Area, also known as Golden Pebble Beach National Resort, where you'll find 30 km of coastline stretching as far as the eye can see, and substantially fewer people. This scenic resort boasts beautiful scenery, fascinating rock formations, and a temperate climate, making it an ideal summer destination.
Gulangyu Island Beach – Xiamen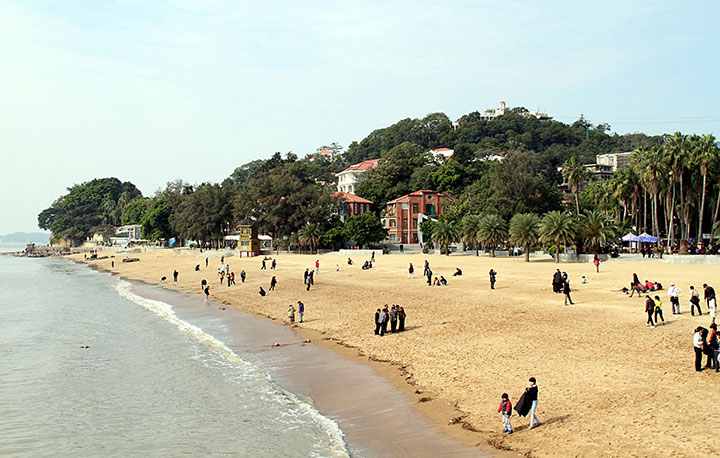 One of China's most popular tourist destinations and a UNESCO World Heritage Site, Gulangyu Island is a pedestrian-only island off the coast of the southern city of Xiamen. This small island is packed with well-preserved historical sites, including several buildings from the colonial era, as well as China's only museum dedicated to pianos. Gulangyu Island also enjoys a subtropical climate, picturesque hills, and a beautiful sandy beach that stretches around much of its perimeter. Whether you'd like to tan in the warm sun or relax in the shade of a palm tree, Gulangyu Island is the perfect beach getaway.
Hundred Step Beach – Putuoshan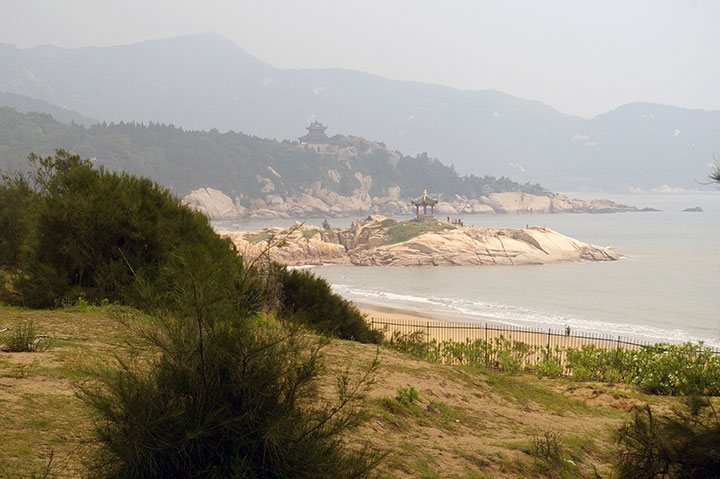 Just 150 km south of Shanghai lies one of China's most beautiful beaches, located on the island of Putuoshan. Putuoshan is a holy island dedicated to the Buddhist goddess Guanyin and is home to one of China's four sacred mountains. As such, the island is rife with temples and religious structures, including the famous pagoda that overlooks its most popular beach, Hundred Step Beach. This beach features golden sands, stunning scenery, and a tranquil atmosphere due to its religious surroundings. It's definitely a must-visit for beach lovers.
—
Heading to the beach this summer? Mix things up by going to one of China's many amazing beaches! Start planning today by contacting one of our travel agents.

---
Images: Wikipedia, Wikimedia Commons, PxHere, Pixabay