The 7 Best Language Apps for Travelers to China
Dernière mise à jour le 2019-04-04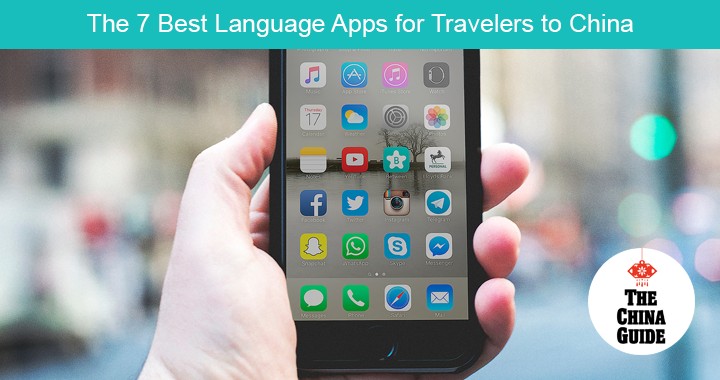 Excited for your trip to China, but worried about the language barrier? While English is commonly spoken in other parts of the world, it's true that you're less likely to come across Anglophones in China. If you'll be venturing into the countryside, English will be even harder to come by. Luckily, technology has an answer for almost everything, and translation is no exception. These seven language apps will help you get by while in China, and maybe even learn a little Chinese along the way.
Pleco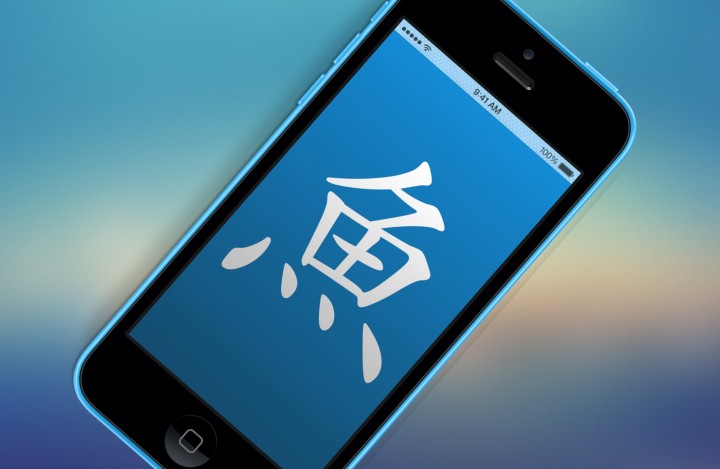 Pleco is the go-to app for Chinese learners, and it is a necessary addition to your app library if you will be visiting China anytime soon. The free version of Pleco that you download from the app store is essentially a dictionary. It offers a reliable translator of English words and phrases that is very accurate. Pleco also offers several paid add-ons (that can be pricey), including one that translates text via your smartphone camera on the spot and one that will recognize characters that you draw by hand on your phone screen. Any expat in China will tell you that Pleco is the way to go when it comes to English-Chinese translation apps.
Cost: free, but add-ons can be expensive
Google Translate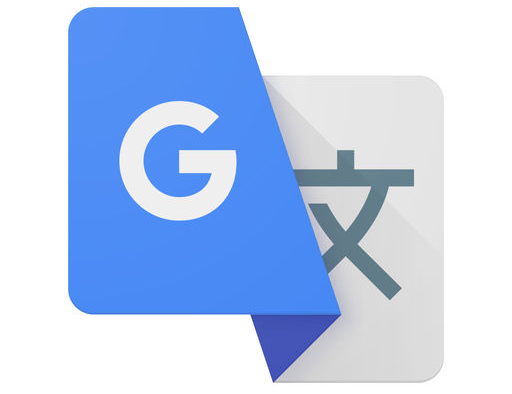 Google Translate is easily the most accurate, comprehensive, and widely used of all the translation apps available. Google Translate offers voice and text translations into more than 50 languages and doesn't require an internet connection. The newest version of the Google Translate app also includes an image translation option, so you can translate text just by pointing your camera at it. In addition to these great features and a user-friendly interface, Google Translate no longer requires a VPN to work in China (unlike other Google apps), making this a great all-around addition to your app library.
Cost: free
Naver Papago Translate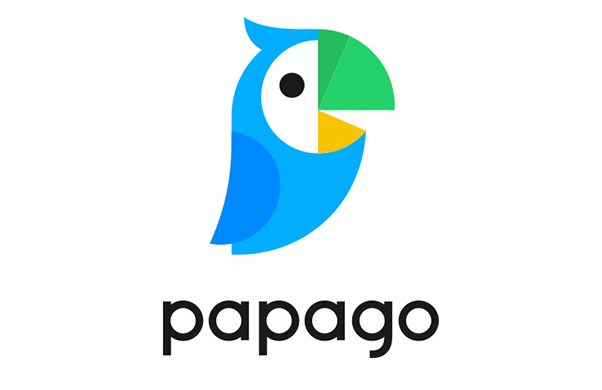 Papago, a free Korean app with a slew of useful features, is a godsend for English speakers in China. This app provides text translation, voice translation, simultaneous conversation translation, image translation, and more, and doesn't require any payment or in-app purchases to use. Papago currently only works for 10 languages, but luckily English and Chinese are two of them. This app is a fabulous tool to have if you'll be visiting other Asian countries besides China, as it also offers services in Korean, Japanese, Thai, Vietnamese, and Indonesian.
Cost: free
WayGo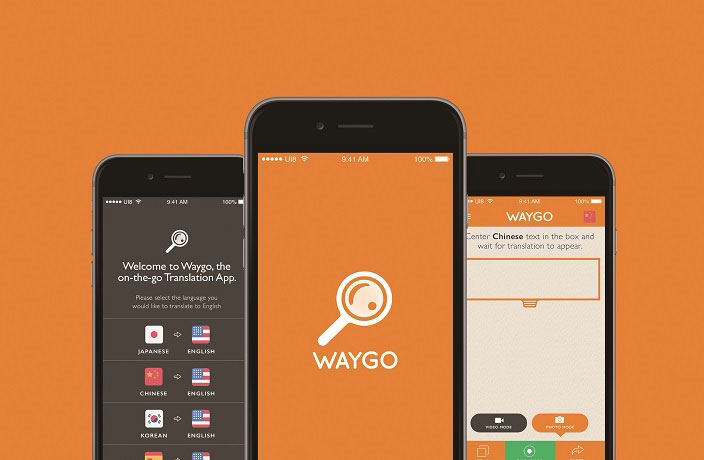 If you find yourself in a restaurant with a Chinese-only menu and are at a loss, WayGo is a great resource to have. All you do is point your smartphone camera at the text you want to translate and voila! WayGo will give you the English translation. What's great about WayGo is that it doesn't require an internet connection, so you can use it wherever and whenever, and the free version provides 10 complimentary translations per day. The downside? The translations can sometimes be a little rough, and the app doesn't work well with books or super stylized text.
Cost: free, with in-app purchases available
iTranslate Voice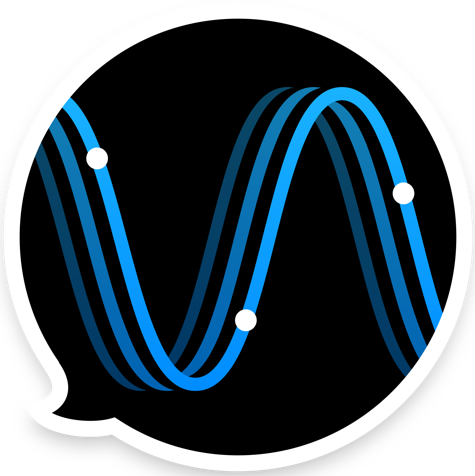 iTranslate Voice is a wonderful invention. This app allows you to instantly translate words, phrases, and sentences into more than 40 different languages by voice. Here's how it works: Select the languages you want to translate (for instance, English to Chinese), speak the words you would like translated into your microphone, and that's it! iTranslate Voice will automatically translate the spoken text into the target language, with relatively solid accuracy. Keep in mind that this feature works best when you speak slowly and clearly.
Cost: free, with in-app purchases available
Baidu Translate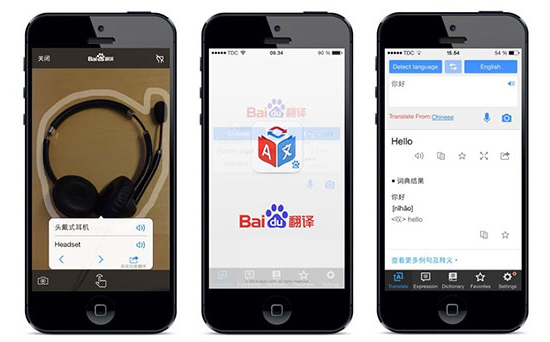 Baidu is China's Google equivalent and top search engine, and it offers many of the same features, including a pretty nifty translation app. This free app includes an accurate voice translation feature as well as an image recognition feature, a new development in the language app world. With this addition, you can take a picture of an object, and the app will try to identify what it is and translate it into the target language. The accuracy of these translations can be hit-and-miss, but it's an exciting innovation nonetheless, making Baidu Translate a worthy competitor on the language app scene. Don't be put off by Baidu Translate's Chinese description in the app store; the user interface in the app itself is mostly in English.
Cost: free, with in-app purchases available
SayHi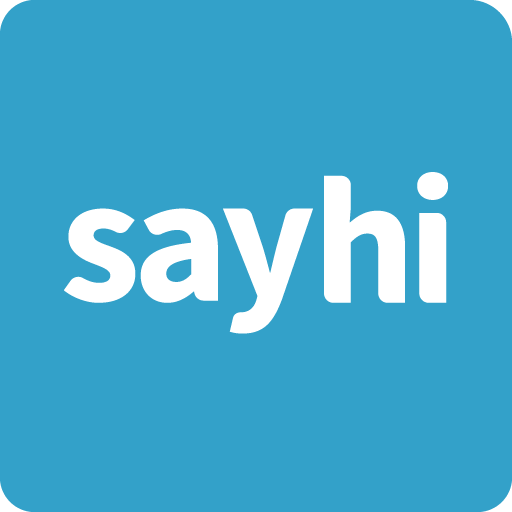 SayHi is an impressively reliable voice translation app that supports more than 30 languages, including Chinese. Simply speak in the language you want translated, and the app will instantly translate your speech into Chinese (or whatever language you desire). This app offers instantaneous and surprisingly accurate translations. It does require WiFi or a 3G/4G connection, however, so this may not be the best option for on-the-go travelers.
Cost: free
—
Ready to put these translation apps to the test? Get in touch with one of our travel specialists today to begin planning your trip to China!

---
Images: Tech in Asia, Korea Bizwire, Thatsmags.com, Amazon, AppAdvice, YouTube, PXHere