Bullet Train to Yunnan - One of China's Most Scenic Train Rides
Dernière mise à jour le 2018-08-03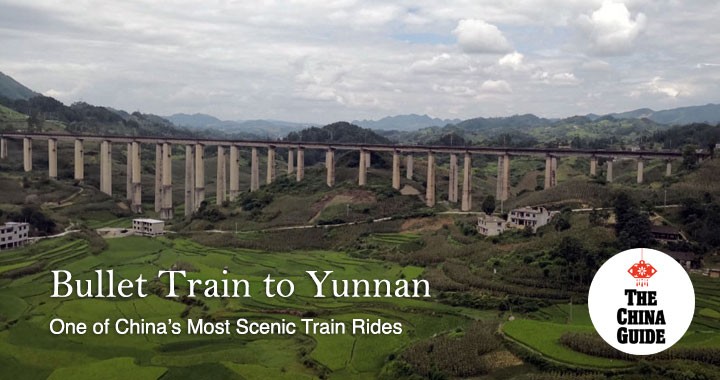 China's network of high-speed railways is one of the most extensive in the world and it is constantly expanding, including into the southern reaches of the country. The bullet train to Kunming travels through the mountainous areas of Yunnan and Guizhou, lands inhabited by several of China's ethnic minorities. Recently, one of our staff members took the high-speed train to Kunming to test out this relatively new route. Based on the following pictures he captured, we can easily say that the bullet train to Kunming boasts some of the best scenery of any high-speed railway in China.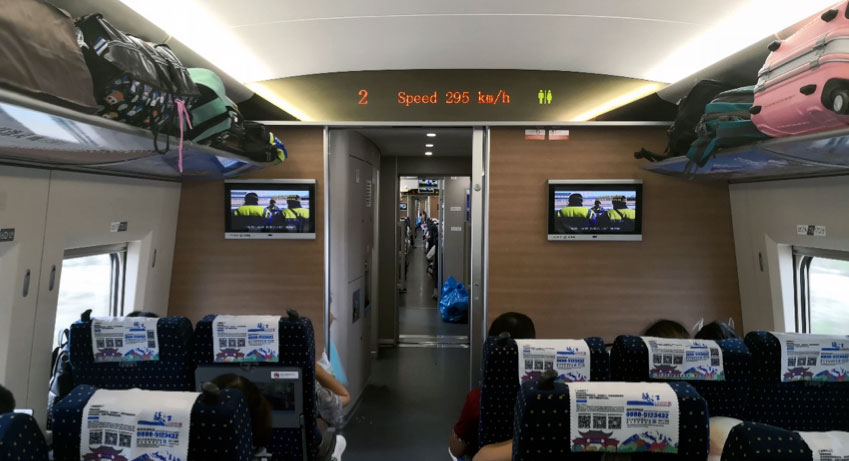 The bullet train to Kunming travels across scenic mountains and valleys at a speed of around 300 km/h.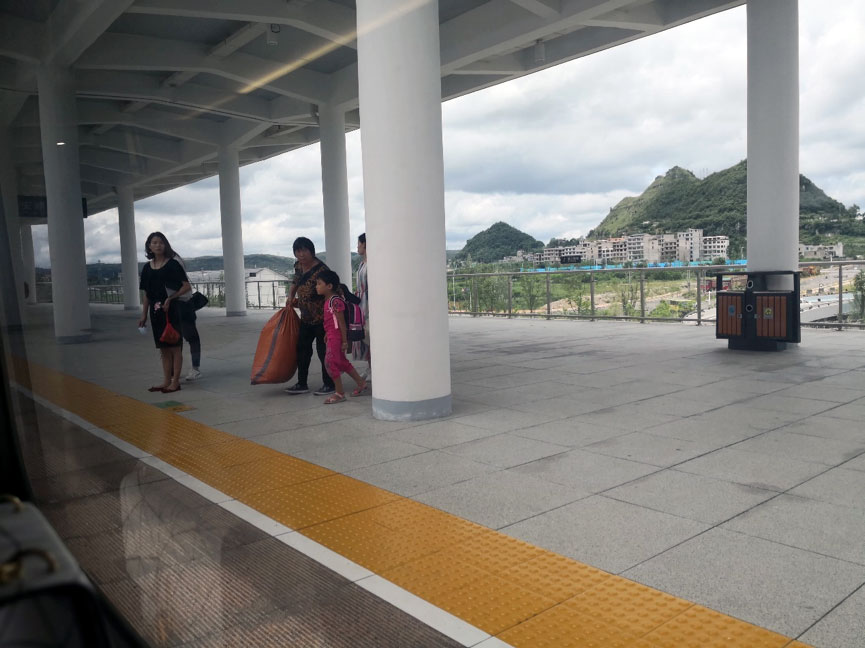 Passengers waiting at a train station surrounded by karst peaks.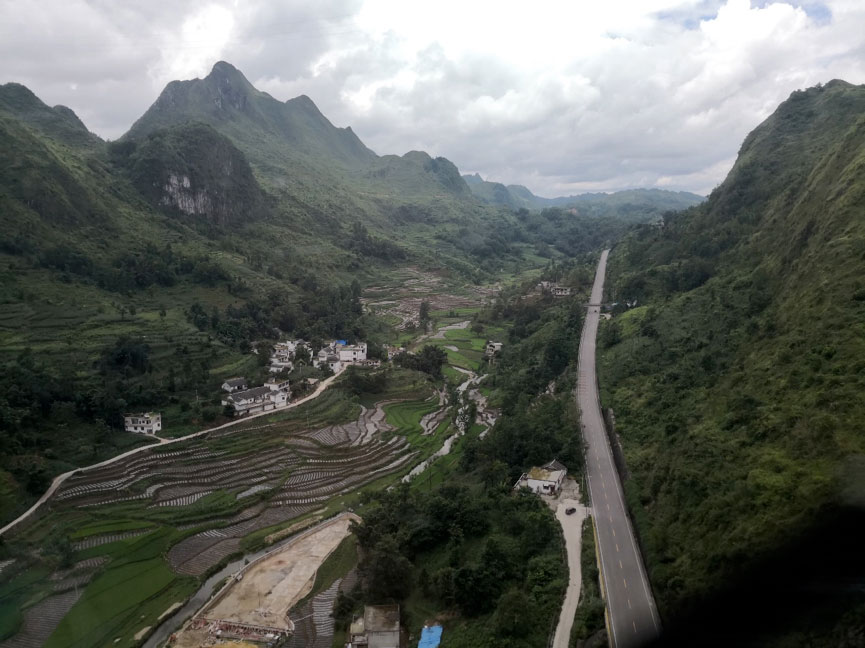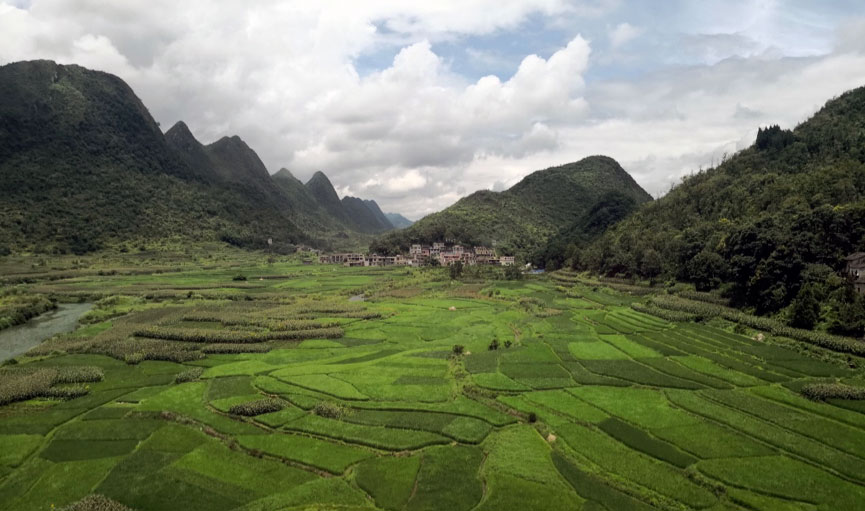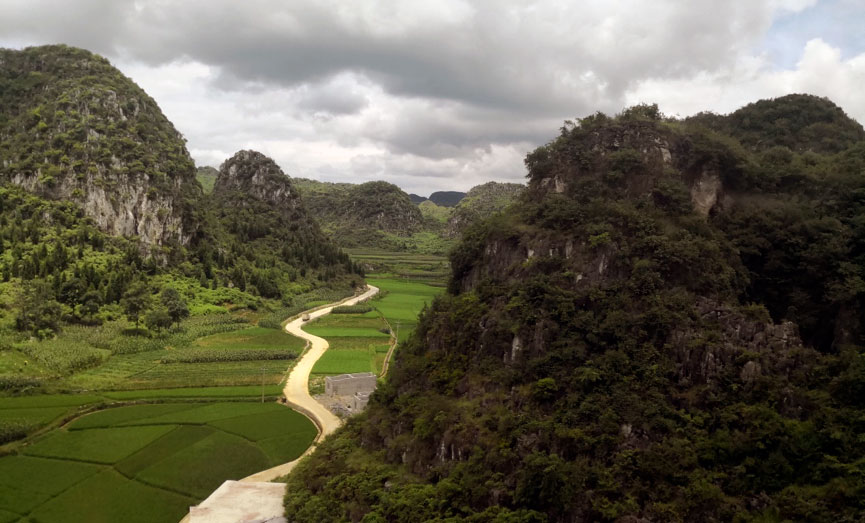 Beautiful karst peaks and traditional rice fields along the railway in Yunnan and Guizhou.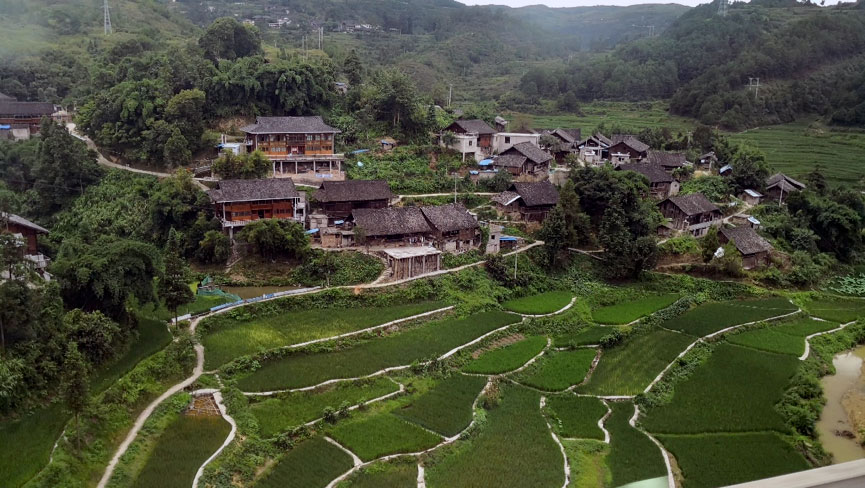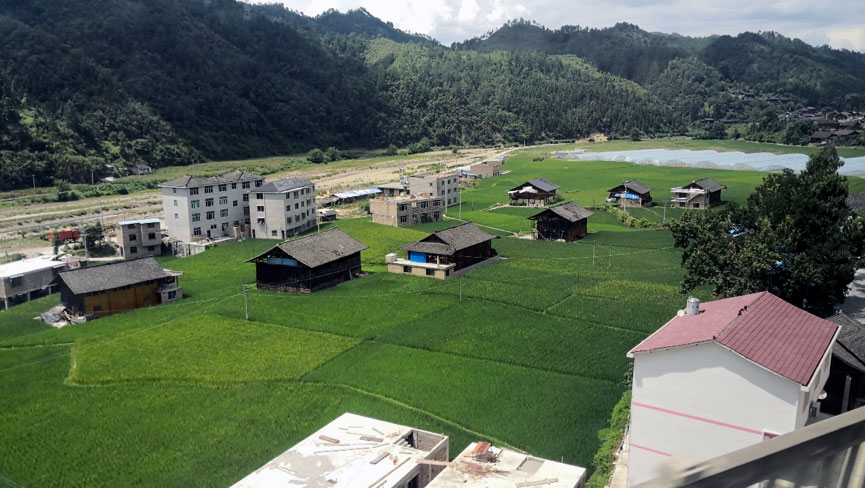 Traditional ethnic village along the route. From the pictures, you can see that many traditional houses are being replaced by concrete buildings.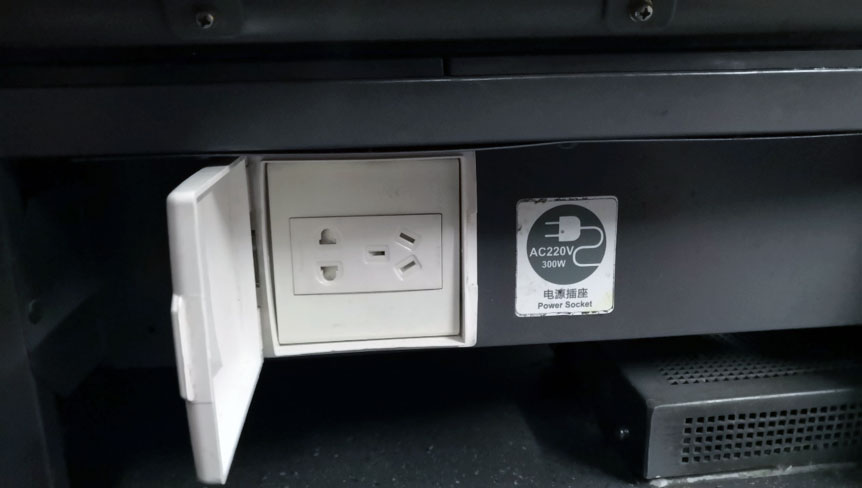 In addition to its amazing views, the high-speed train to Kunming features power sockets under each seat. You can take as many pictures as you want without worrying about your mobile phone or camera running out of power.
The high-speed train from Beijing or Shanghai to Kunming takes around 11 to 12 hours, and the bullet train from Xi'an to Kunming takes around 10.5 hours. Because of the long travel times, we still recommend flying from Beijing/Shanghai/Xi'an to Kunming. However, if you are traveling between Guilin and Kunming, the bullet train is a good option, as it takes only around 5 hours, ample time to appreciate the beautiful scenery during the journey. There is also a high-speed railway route connecting Kunming and Chengdu that takes about 7 hours. ■
—
Want to appreciate some of China's best scenery from the comfort of one of the fastest trains in the world? Contact one of our travel specialists today to start planning your trip! These are some of our most popular Yunnan tours: Yuanyang Hani Rice Terraces Tour, Yunnan Ethnic Culture Tour, Yunnan Highlights and Golden Triangle Tour.