Yunnan, located in the southwest corner of China, is one of the country's most fascinating and beautiful provinces. The diversity of Yunnan's landscape, from the lush countryside of the Hani Rice Terraces to the towering peaks of the Himalayan Mountains, mirrors the ethnic diversity of its people. Twenty-five of China's 56 ethnic minorities can be found in Yunnan, where they make up around 40% of the population. This mix of varied cultures and landscapes makes Yunnan a veritable melting pot and an increasingly popular (but still off the beaten path) tourist destination.
Things to Do and Travel Advice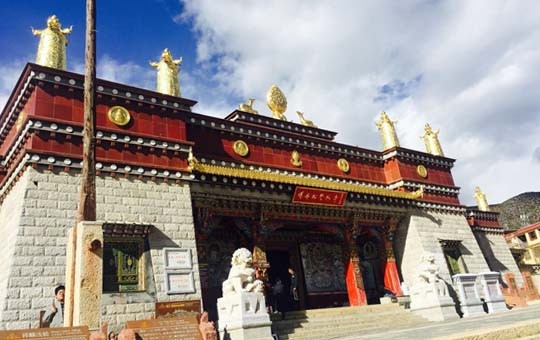 In times gone by, Yunnan's capital city, Kunming, was considered a southern gateway to the Silk Road. Nowadays it is the perfect starting point for tourists who wish to travel through Yunnan province. Situated on a plateau and surrounded by mountains and lakes, Kunming has a temperate climate all year round, earning it the nickname "city of eternal spring." It is also one of the least polluted cities in China.
Kunming has plenty to offer tourists planning to travel elsewhere in Yunnan Province, and is certainly worth spending a night there on the way to Yunnan's other attractions. The geological wonder of Stone Forest Geological Park, a UNESCO World Heritage Site, is an hour drive outside of the city.
From Kunming, many visitors head to Dali, which is accessible by high-speed train. This peaceful mountain town is the former capital of the ancient Kingdom of Dali, which ruled this part of China during the 9th and 10th centuries, and is known for its scenic setting and traditional Bai-style architecture. Just outside of Dali Old Town is the beautiful Erhai Lake, overlooked by Dali's iconic Chongsheng Three Pagodas.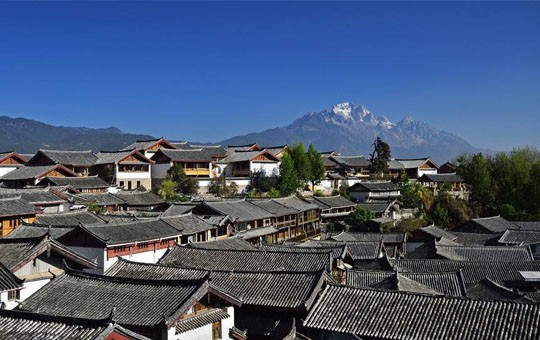 The ancient mountain town of Lijiang is another popular destination for those looking to get away from the hustle and bustle of the big city. This ancient alpine retreat lies in the shadow of the imposing Jade Dragon Snow Mountain and features a variety of interesting historical sites, like the 800-year old lanes of Lijiang Old Town, as well as a vibrant nightlife.
Situated between Dali and Lijiang, Shaxi Ancient Town is less visited than its two more popular counterparts, but it is full of authentic architecture dating back to its time as a main market town along the Tea Horse Road, making it an excellent location to soak in the atmosphere of Yunnan's colorful history.
For those interested in China's religious heritage, Buddhist relics and temples abound in the city of Shangri-La, which lies near the Tibetan border. One of Shangri-La's most impressive structures is the majestic Ganden Sumsteling Monastery, nicknamed "Little Potala Palace" due to its resemblance to the famed monastic complex in Lhasa.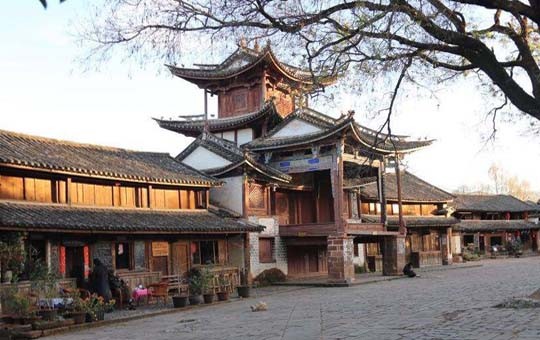 Situated on the Tibetan Plateau, Yunnan features a host of natural wonders as well. Not far from Shangri-La is Potatso National Park, China's first internationally recognized national park, which provides stunning insight into various facets of the alpine ecosystem. If nature is what you're after, Tiger Leaping Gorge is home to some of China's most dazzling landscapes and boasts a number of world-famous hiking trails.
No trip to Yunnan is complete without a visit to its famed Hani Rice Terraces. This extensive and magnificent agricultural site has been in operation for more than 1,000 years and is known for its steep and intricate terraced hills, which provide some of China's most iconic and dazzling views.
Eating in Yunnan
Yunnan cuisine is as diverse as its population, and cooking styles and flavors vary by region and ethnic group. That said, it's hard to go wrong with food in Yunnan, as each culinary style is delicious in its own way. Many of Yunnan's most popular dishes are spicy, and mushrooms are an especially popular ingredient.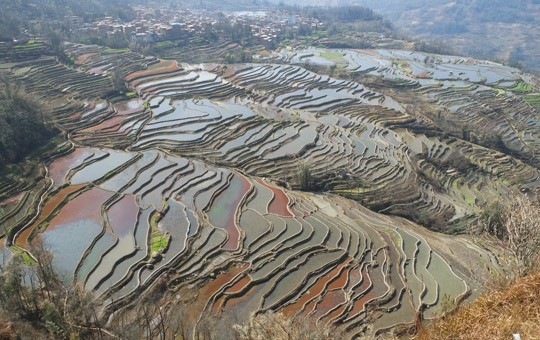 While in Kunming, you can try the regional specialty known as "Crossing the Bridge Noodles," a delicious noodle soup that is brought to you boiling in a covered stone bowl, with a tray of fresh ingredients such as finely sliced pork, quail eggs, and sliced herbs and vegetables for you to add to the broth according to your tastes.
Popular Nighttime Activities in Yunnan
Kunming is home to the fascinating Dynamic Yunnan show, which features sensational costumes and choreography and incorporates traditional folk songs and dances, affording a unique glimpse into Yunnan's cultural diversity.
The smaller mountain city of Lijiang also has many fun activities for night owls. A peaceful alpine town by day, the ancient lanes of Lijiang Old Town really come alive once the sun goes down. Xinhua Street, in particular, is known for its bars, many of which feature song and dance shows by local performers from the Naxi ethnic minority.
Best Time to Visit Yunnan
Yunnan has a unique climate influenced by its high altitude and southern latitude, making it pretty comfortable all year round. Summers are warm but temperatures rarely exceed 27°C/80°F. Winters too are rather mild, with average temperatures ranging from 8°C/46°F to 17°C/63°F. Because of its temperate weather, Yunnan is lovely to visit at any time of the year. It does rain quite a bit in the spring, however, so summer or fall are probably the best times to travel there. Be sure to bring a light jacket no matter what time of year you go to Yunnan, as the evenings can get chilly.
Transportation
Kunming, as Yunnan's largest city and capital, is the transport hub for the province. The Kunming Airport is well connected to many of China's cities, including Shanghai and Beijing, and Kunming can be reached via high-speed train as well. Once in Kunming, it is most convenient to travel around Yunnan by car, plane, or high-speed train.
Latest News from Our Guides
June 28, 2018
As of July 1, 2018, the Kunming to Dali high-speed railway is officially open, reducing the travel time between Kunming and Dali from over 5 hours to 112 minutes. The second-class ticket from Kunming to Dali is 145 RMB.
Yunnan Private Tours: