The China Guide creates private, customized travel experiences. Our mission is to make sure that each visitor gets a taste of everything that is vibrant and fascinating about this country by not only seeing the sights but also interacting with the culture and local people. Combining a Western-style travel sense with a passion for Chinese culture and history, let us send you on a journey you will never forget.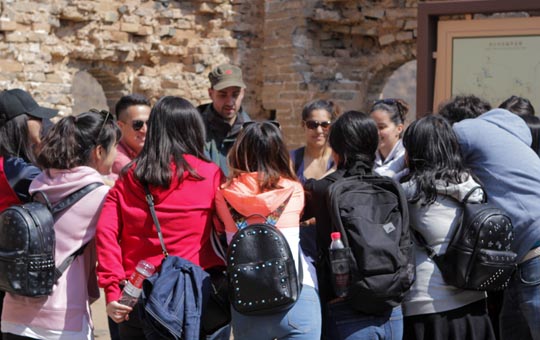 Our Experts
Our multilingual team is there for you 24/7, from your first inquiry to the end of your trip. We offer an exclusive service with native English, French, Spanish, Portuguese, and German-speaking travel agents who work with each guest to create a trip that encompasses their interests, hobbies, and personal style, reflected in excellent local guides and hand-picked accommodations, meals, and immersive activities.
Our Guides
We choose guides with more than the ability to recite the guidebook. In fact, don't think of them as your guide at all, think of them as your travel companion. As all our tours are flexible, your guide will gauge your travel pace and match the rest of the trip to your personal travel style. All our guides are experienced with small and large groups, families, VIPS, students, and the disabled.
Our Promise
No hidden fees. No commission shopping. Just unforgettable experiences.