Top Ten Places to See Cherry Blossoms in China this Spring
Last updated on 2020-05-08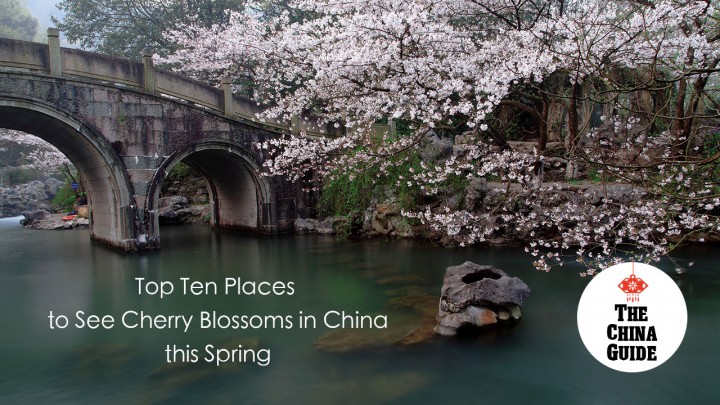 Spring is one of the most popular times to visit China, and it's easy to understand why. The weather is warming, the leaves are budding on the trees, and change is in the air. One springtime sight that you can't miss while in China is the stunning display of cherry blossoms. While sakura may be more commonly associated with springtime in Japan, China's cherry blossoms are equally spectacular and add a touch of magical beauty to the country's already lovely green spaces.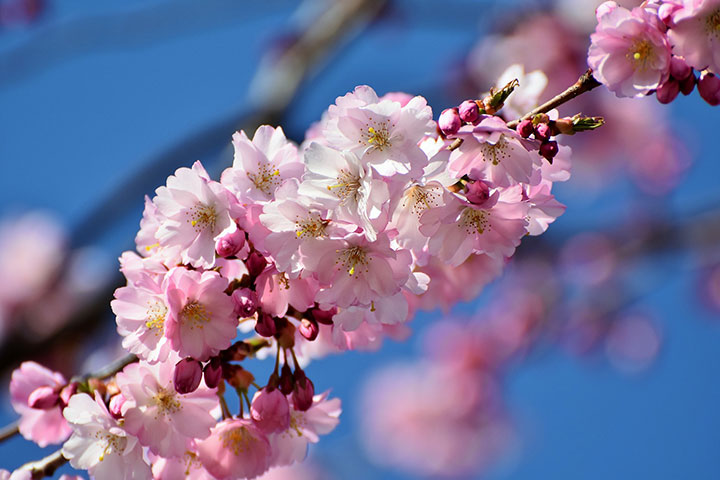 Cherry blossoms usually bloom sometime between late March to late April, depending on where you are in China and whether it's a warmer- or cooler-than-average year. In warmer areas to the south, for instance, you can expect cherry trees to bloom a little earlier than in the north. Cherry trees are abundant in both Beijing and Shanghai, so if your visit is limited to one or both of these cities, you'll be able to view plenty of blossoms. Below are our top ten recommended spots in these cities and throughout China for catching a glimpse of these beloved spring flowers.
Yuyuantan Park (Beijing)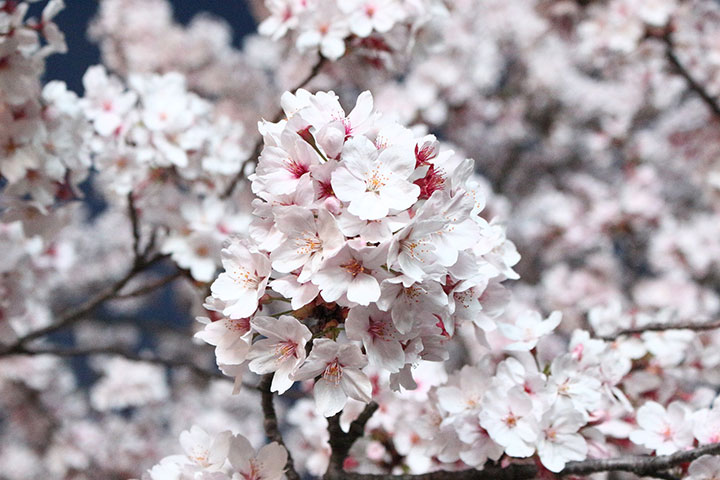 This 136-hectare park located just west of central Beijing hosts the city's annual Cherry Blossoms Culture Festival, drawing numerous visitors all spring. The park boasts 2,000 cherry trees with more than 20 different species on display, making for a striking array of pink and white hues. The entrance fee is 10 RMB per person during the festival, which opens in late March and lasts through April.
Summer Palace (Beijing)
A spectacular spot worth visiting any time of the year, the Summer Palace, situated in the northwest of Beijing, is particularly enchanting in the spring. The numerous cherry blossoms, which are usually at their best in early April, add even more charm to this iconic Qing-era palace and its serene parks.
If you can't decide between these two cherry blossom-viewing spots, you're in luck! For around 50 RMB plus the price of admission, you can take a 50-minute canal boat cruise from the lake in Yuyuantan Park to the Summer Palace and enjoy the blossoms at both sites, as well as great views of the city along the way. Tickets can be purchased at the park entrance.
Gucun Forest Park (Shanghai)
Gucun Park, northwest of the city center and comprising over 400 hectares, is the site of Shanghai's annual Cherry Blossom Festival, which runs from mid-March to mid-April. Home to more than 12,000 cherry trees, Gucun Park is the largest cherry tree park in the city and is a necessary stop if you happen to be in Shanghai this spring. Its impressive blooms are well worth the 20 RMB entrance fee, and the park is easily accessible by subway.
Shanghai Botanical Gardens
Situated in Shanghai's southwest suburbs, Shanghai Botanical Garden is the largest municipal botanical garden in China and features thousands of plant species from around the world. Beautiful in any season, the gardens are especially picturesque in spring, due to the many cherry blossoms and other springtime blooms. Admission to the park is just 15 RMB, or 40 RMB for an all-inclusive ticket. And if your feet are tired from all the cherry blossom hunting you've been doing, you can pay a small fee (10 RMB) to take a charming train ride around the park.
Tortoise Head Garden (Wuxi)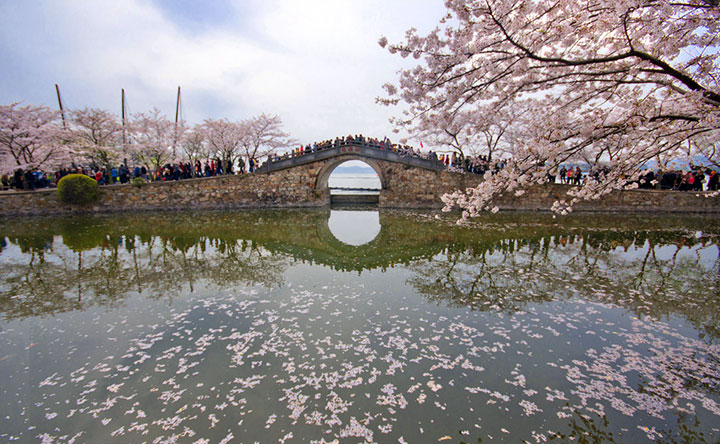 Most famous for its giant bronze Buddha statue, the ancient city of Wuxi in Jiangsu Province is also known for its gorgeous parks and gardens, which are dotted with cherry blossom trees. Tortoise Head Garden, in particular, is an excellent place to get your fill of these springtime blooms, along with great views of Taihu Lake, one of China's largest freshwater lakes. These 539-hectare gardens also include many beautiful temples, bridges, and pagodas, providing the perfect scenic backdrop for your cherry blossom photos. Wuxi is a quick voyage from Shanghai and can be reached in as little as one hour via high-speed train.
Prince Bay Park (Hangzhou)
If your springtime itinerary includes a visit to Hangzhou, be sure to visit Prince Bay Park, also called Taiziwan Park in Chinese, which is commonly recognized as one of the country's best cherry blossom viewing spots. In addition to its many cherry trees, Prince Bay Park is famous for its immense collection of more than 30,000 tulips, which usually bloom in April. Due to its dazzling spring blossoms, Prince Bay Park is a popular venue for weddings and is one of the city's main tourist draws in the spring. Hangzhou is a short one-hour ride from Shanghai by high-speed train, and park entry is free to the public.
Million Sunflower Garden (Guangzhou)
No springtime trip to the southern city of Guangzhou is complete without a visit to its impressive Million Sunflower Garden. The largest sunflower garden in China, this park features literally a million sunflowers, with 200,000 in bloom on any given day. Spring is the best time to visit, though, as you'll catch most of the sunflowers in bloom, as well as the park's more than 6,000 cherry blossom trees. Admission is a bit steep at 170 RMB during peak season, but if blossoms are what you're after, this place won't disappoint.
Longwangtan Cherry Blossom Park (Dalian)
One of the most famous cherry blossom parks in China, Dalian's Longwangtan Park is a must for those seeking out these pretty blooms during their travels in northern China. Home to Dalian's annual Cherry Blossom Festival, Longwangtan Park's 2,000 cherry blossoms are usually at their best in late April, providing a lush and romantic setting for a springtime daytrip.
East Lake Cherry Blossom Park (Wuhan)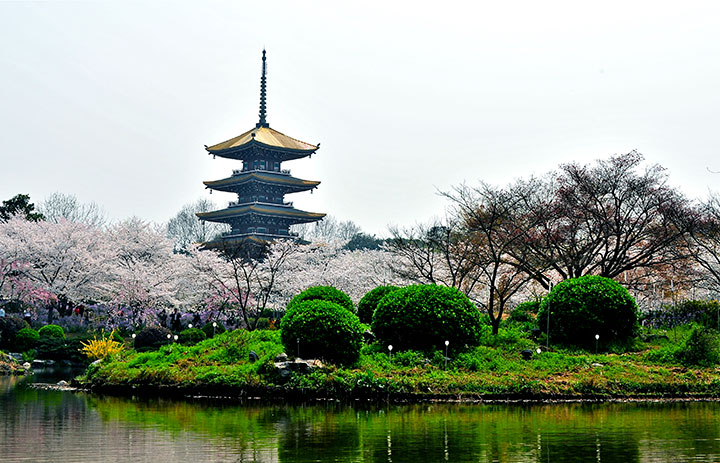 Should your travels take you inland to Wuhan in Hubei Province this spring, your itinerary should include a stop at East Lake Cherry Blossom Park, also called Moshan Cherry Blossom Park. Another of China's most popular cherry blossom viewing sites, this expansive park features a stunning array of Japanese cherry trees as well as great views of East Lake, China's largest lake within a city, all for an entrance fee of 60 RMB.
Zhongshan Park (Qingdao)
The largest and oldest park in Qingdao, Zhongshan Park occupies an area of roughly 75 hectares and possesses over 100,000 different plant species. One major highlight of this park is its famous Cherry Blossom Road, a 600-meter road lined with more than 20,000 cherry trees, which makes for a sensational sight. Zhongshan Park's cherry blossoms are best enjoyed in mid-April, and park admission is free. ■
—
The China Guide is a Beijing-based travel agency that customizes private tours, educational student tours, and incentive trips across China. We have more than ten years of experience creating tours for all kinds of travelers from the United States, Germany, France, Spain, the United Kingdom, Canada, Australia, and beyond. We promise all our tours have no hidden fees, no factory stops, no touristy restaurants, just memorable experiences! Learn more about us or contact us to start planning your perfect China trip.

---
Images: Pixabay, Wikimedia, Flickr