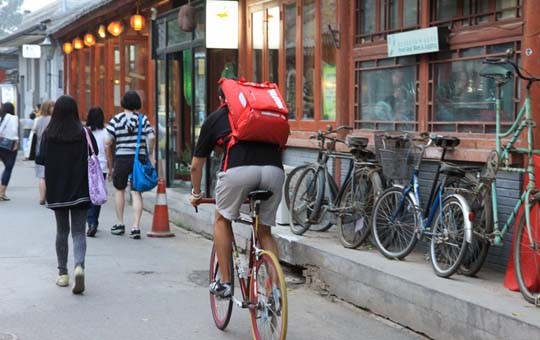 Once Beijing's most popular form of transport and an essential part of life in Beijing, over the past few decades bicycles have been steadily losing ground to private car ownership.
In the 1970s, one Chinese bike, the Flying Pigeon, was the most popular product in China, and the single most popular mechanized vehicle on the planet. Deng Xiaoping, the leader who came into power after Mao's death, defined prosperity as a "Flying Pigeon in every household." In the 1980s, China 'opened up' and amazed the West with its love of cycling. The Government even presented Flying Pigeon bikes to visiting foreign delegates, including then-President of the United States, George H. W. Bush. During Beijing's peak cycling years, bike lanes were three car lanes wide. Unbelievable photos of the city's bike-riddled streets spread all over the world, and China earned the nickname 'The Kingdom of Bicycles'.
Over the past 25 years, China's middle-class has expanded faster than anyone could have imagined and cars have slowly but surely been reclaiming the roads. However, in the face of Beijing's infamous traffic and smog, young people are gradually reclaiming the bicycles a trendy mode of transport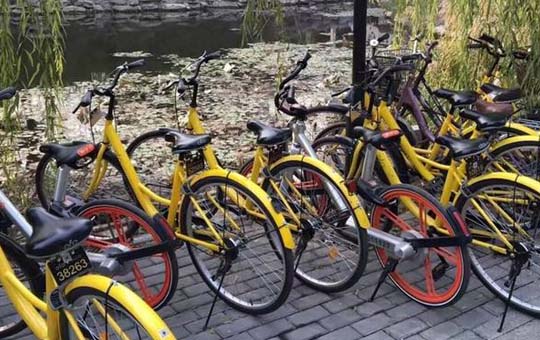 Cycling is still a great way to get around Beijing, allowing you to cut past the traffic jams and see the sights at your own pace (not to mention get some exercise!). Many hotels, particularly hostels and smaller hotels in the hutongs, offer bike rental. Even more conveniently, Beijing is now home to several bike sharing apps, including Mobike, Ofo, and Bluegogo, which allow users to find, rent, and unlock bikes right from their smartphone. Both Mobike and Ofo have English-language versions of their apps (note you'll need to register using your passport details and pay a small deposit).