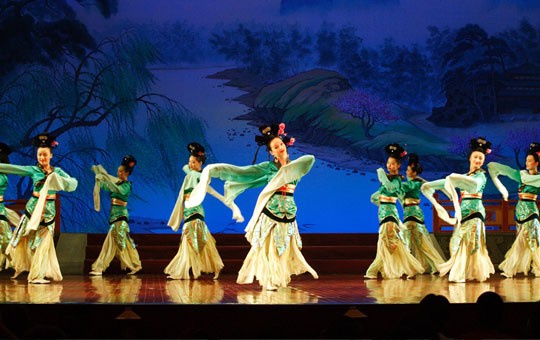 The Tang Dynasty Dinner Show combines a Chinese traditional dumpling banquet with the fabulous dance and music of the Tang dynasty. The Tang dynasty (618 - 907AD) was the most prosperous dynasty in Chinese history and also the climax of China's development in music and dance.
You begin with a dumpling banquet before the show. Dumplings come in various artistic shapes and sizes, all handmade, and are filled with different combinations of meat and vegetables. If you've ever experienced dim sum in the west then you might want to give this variation a try. After dinner, sit back, digest, and watch a show fit for an emperor!
You can also see the show but do not partake in the dumpling dinner before the show.
Average time for this activity : 2 hrs

Opening hours : 7:30pm until 9:30pm