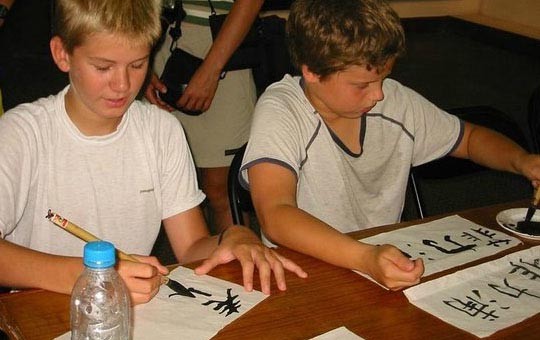 Tangbo Art Museum is a small private museum in Xi'an that showcases Shaanxi folk arts and ancient Chinese art. The staff of the museum will show you around and introduce you to different types of Chinese art from various periods of history.
Highlights and Travel Tips
The museum offers a 30-minute Chinese calligraphy class, which will give you a brief introduction to Chinese calligraphy and then allow you to try some calligraphy of your own with a brush and ink.
After your visit, you can browse the museum shop, which sells paintings by local farmers and students at a nearby art school. Please note that the shop vendors may try to sell you things, but you can simply ignore them if you don't want to buy anything.
Opening Hours and Ticket Prices
Opening hours: 8:30am-4:00pm
Entrance fee: 50 CNY
Average time for this activity: 1-2 hours

How to Get There
Located about 5 km east of central Xi'an, Tangbo Art Museum can be reached via taxi and a variety of bus lines.
Popular Tours