Best Street Food in Beijing
Zuletzt aktualisiert am 2018-08-28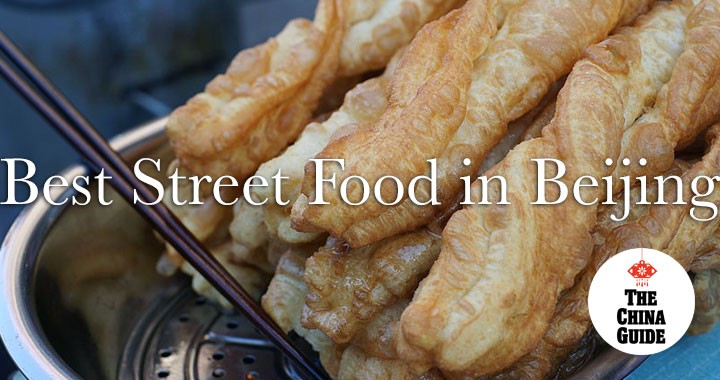 Food is a cornerstone of Chinese culture, and no city demonstrates this better than the country's capital. Vendors offering a variety of snacks can be found at almost every street corner in Beijing, and no visit to this colorful city is complete without giving these wonderful street foods a try.
Because it can sometimes be hard to determine what a street vendor is offering and what it consists of, we've put together this guide to the most common—and most delicious­—snacks you might come across while exploring Beijing to help you enjoy the city's vibrant street cuisine.
Jianbing
Also known as the Chinese crepe, jianbing is a Beijing staple and an incredibly tasty snack you simply can't pass up. Most commonly eaten for breakfast, jianbing consists of a thin pancake topped with a hoisin-like sauce, egg, scallion, crunchy wonton strips, and other toppings like chili paste and pickles if desired, all folded up into a convenient, portable snack.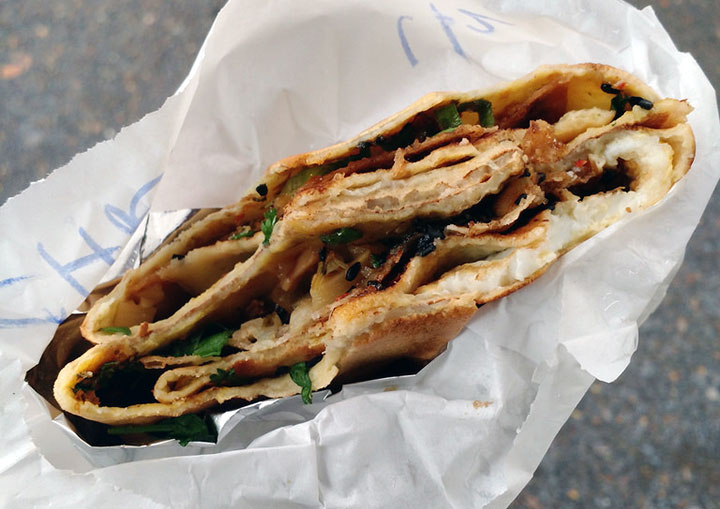 If you set out to explore the city in the morning hours, you're almost certain to come across a jianbing vendor. Always made to order on the spot, you can watch the delicate preparation and skill that goes into each jianbing. This snack has gained widespread renown for its delicious combination of flavors and textures and has gone on to be replicated (but never equaled) in restaurants all over the world.
Chuan'r
This popular Beijing snack is more than meets the eye. Essentially a handful of meat chunks on a stick, it's true that chuan'r may look a little underwhelming. But if its appearance doesn't lure you in, its irresistible smell most certainly will. A quintessential Beijing street snack, the smoky scent of chuan'r, skewers of juicy meat deep-fried or roasted over a charcoal fire, wafts down almost every hutong alleyway.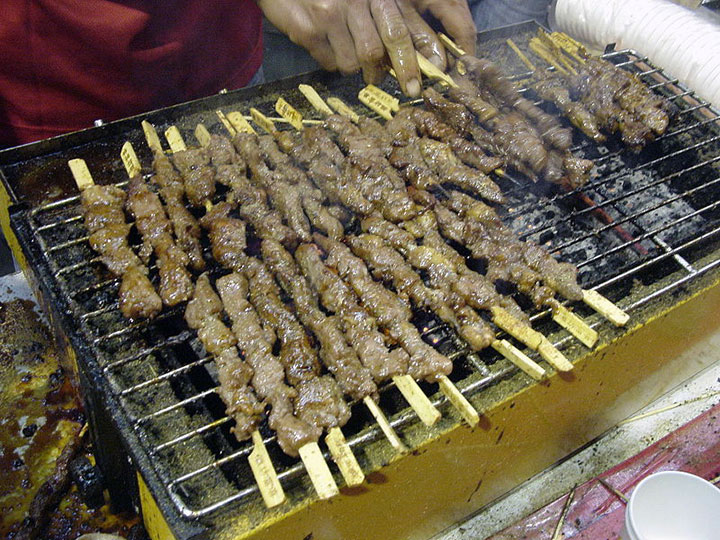 Originating out west in Xinjiang province, chuan'r is borrowed from the Islamic-inspired cuisine of the Uyghur ethnic group. While traditionally made with lamb, in Beijing you can find chuan'r made with pretty much any meat, including chicken, pork, seafood, and—for the brave of heart—even scorpions.
Tanghulu
Beijing has plenty of snack options for those with a sweet tooth as well. China's answer to the candied apple, tanghulu is made up of cherry-sized hawthorn berries on a stick that are dipped in syrup and coated in sugar. The Chinese hawthorn berry is tough and crisp, much like an apple, with a distinctive sour taste.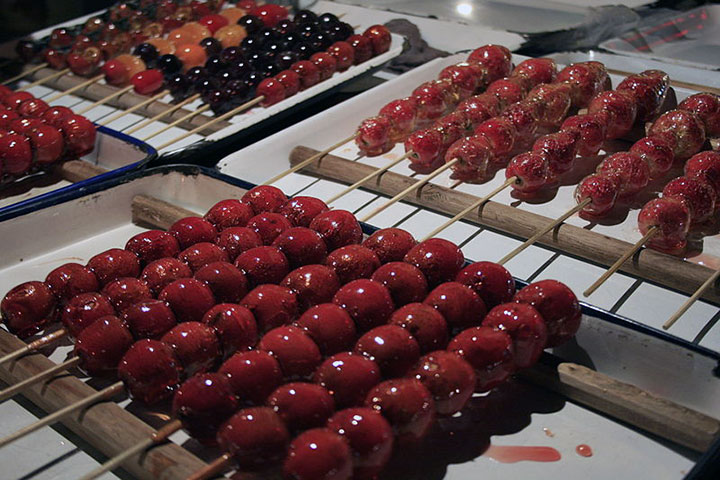 A winter favorite, tanghulu is particularly prevalent on Beijing street corners around Chinese New Year. While typically made with hawthorns, Beijing tanghulu comes in a host of different varieties and can consist of basically any bite-size fruit, from oranges to pineapple chunks.
Baozi
Large, steamed buns usually filled with pork, baozi are a Chinese classic and are ubiquitous across Beijing. Bamboo steaming baskets filled with fluffy, white baozi can be seen everywhere in the city. One of China's oldest snacks, baozi is said to have been invented by a third-century military strategist by the name of Zhuge Liang.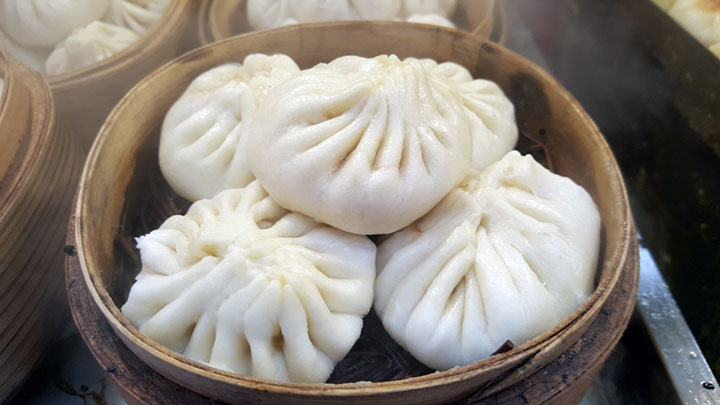 Larger than the standard dumpling you might see in your Chinese restaurant at home, the baozi eaten in Beijing are generally big enough to fill the palm of your hand, making them a hearty and filling snack. While pork is the local favorite, baozi fillings can vary and include egg, chives, mushrooms, and more.
Roujiamou
This traditional street snack originated in Shaanxi province, but if you can't make it to Xi'an during your trip, Beijing street vendors have pretty much mastered the art of making roujiamou. Literally meaning "meat sandwich," roujiamou consists of delicious marinated meat stuffed into a soft, pita-like flatbread.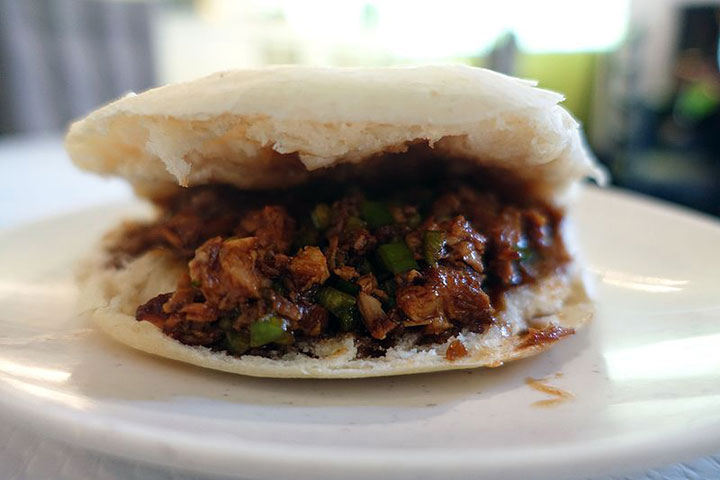 While the Muslim-inspired variety found in Xi'an is usually made with lamb or beef, pork is the standard roujiamou filling in Beijing. The pork is marinated in a spicy sauce for several hours, making this snack a delectable, succulent treat, a favorite among meat lovers.
Youtiao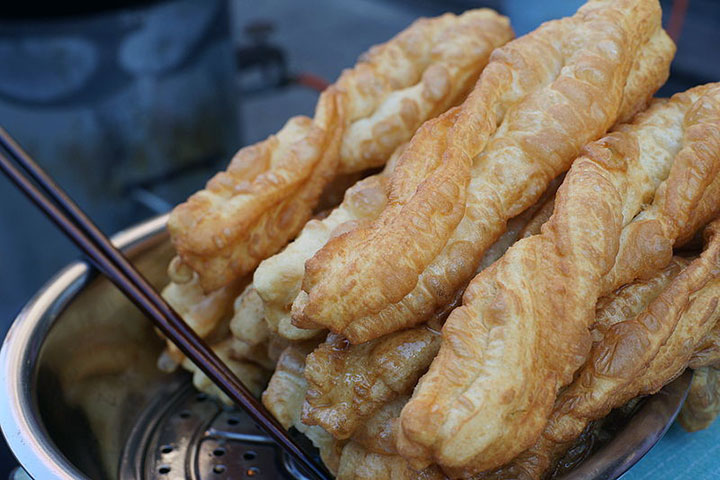 As donut lovers everywhere know, it's hard to go wrong with fried dough for breakfast. Youtiao, the Chinese version of the donut, is a favorite morning street snack throughout China that is composed of fried dough sticks, resembling short, stumpy churros. Youtiao are usually lightly salted and are traditionally served with fresh soymilk. Although not the most nutritious snack you'll find in Beijing, this indulgent breakfast treat is definitely worth a try!
—
Why not come to Beijing to try these mouth-watering street snacks for yourself? Get in touch with a travel expert today to start planning your trip.

---
Images: Flickr (ocean yamaha, Ferrous Büller, Guilhem Vellut), Wikimedia Commons, PxHere