National Museum of China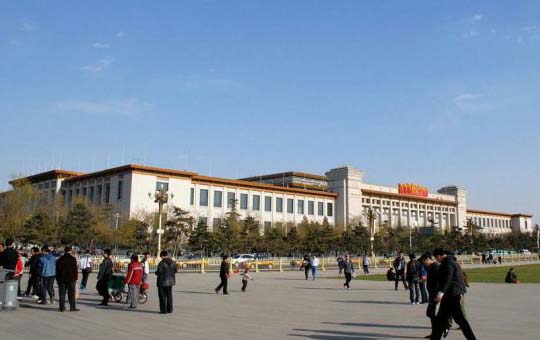 Situated on Tian'anmen Square, the National Museum of China (中国国家博物馆 Zhōngguó guójiā bówùguǎn) reopened in 2011 after 4 years of renovation. The museum spans 4 stories and includes 200,000 square meters of exhibition space. A great place to visit for those interested in Chinese history, the exhibitions include artifacts and information that covers the breath of Chinese history right up until the collapse of the Qing dynasty.
Average time for this activity : 0 hrs
Opening hours : 9:00am until 5:00pm
Beijing Capital Museum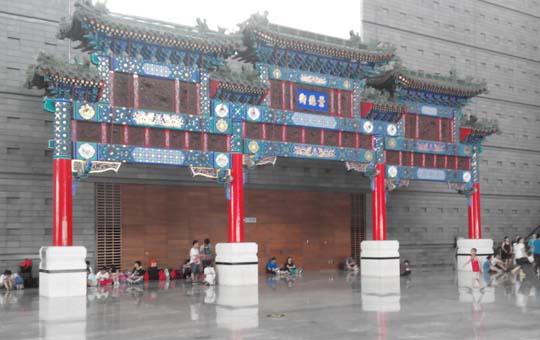 The impressive Beijing Capital Museum (首都博物馆) is a large art museum in the west of Beijing displaying thousands of precious cultural relics unearthed in Beijing, including porcelain wares, calligraphy, jade Buddha statues, coins, seals and needlework. The striking exterior is a fusion of various architectural feats, including the massive overhanging roof reflecting traditional Chinese architecture, a stone-made exterior wall to symbolize traditional walled cities in China, and a large danbi (a huge stone engraved with mythical creatures).
Average time for this activity : 0 hrs
Opening hours : 9:00am until 5:00pm
Beijing Planning Exhibition Hall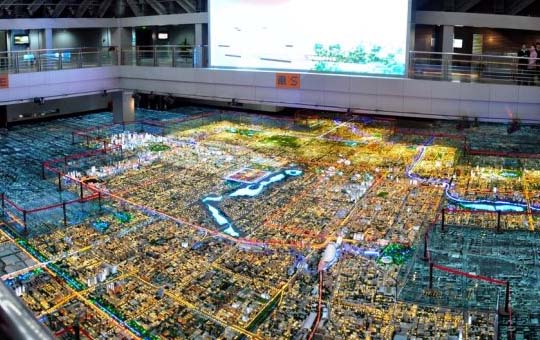 The Beijing Planning Exhibition Hall (closed on Mondays) is located just east of the Old Beijing Railway Station in Qianmen (near the southeastern corner of Tian'anmen Square), provides Beijing residents or visitors a special opportunity to see how the places where we live, work and play fit into the overall scheme of things in greater Beijing.
The four story building covers 3,200 square feet and covers various aspects of planning Beijing's future development.
The museum has its own English speaking expert guides who can be hired for people wishing to have detailed information. Please inform us in advance if you would like this as it must be booked in advance and incurs a surcharge.
Average time for this activity : 1.5 hrs
Opening hours : 9:00am until 5:00pm with last admission at 4:00pm
China Railway Museum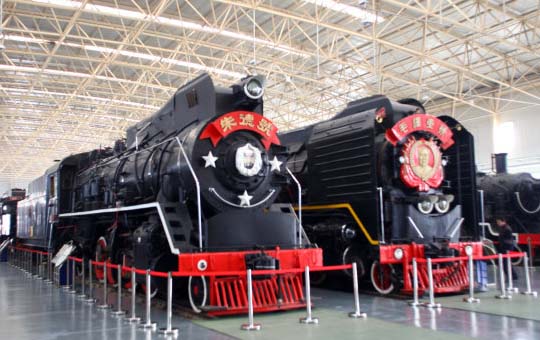 Built in a huge warehouse, the museum covers 16,500 square meters. The first railroad was built in China in 1876 and the museum houses trains built between 1881 and 1979. The trains were constructed in China, Britain, the United States, Japan and Belgium.
The China Railway Museum is worth a visit for railroad enthusiasts or those with children.
Average time for this activity : 1.5 hrs
Opening hours : 9:00am until 5:00pm (Closed on Mondays)
The Military Museum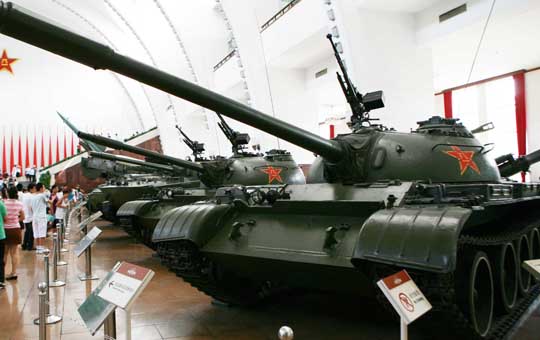 The Beijing Military Museum (long name: The Military Museum of the Chinese People's Revolution) is one of the "ten great buildings" constructed to commemorate the 10th anniversary of the founding of the People's Republic of China in 1958. It has an impressive display of historical military hardware, tanks, guns, missiles, jets and even a little ship. Its historical photographs are also of interest, covering more than 100 years of military history in China.
Also on display are some foreign weapons including Soviet tanks received during the 1950s and 1960s, American weapons captured from the Kuomintang during the Chinese Civil War, weapons from UN forces during the Korean War, and Japanese weapons captured during the course of the Sino-Japanese War. The Hall of Weapons has a variety of relics from China's space program including satellites and a two-seat orbital capsule.
We recommend the Beijing Military Museum for those interested in military history, students and even families with children.
Average time for this activity : 2 hrs
Opening hours : 8:30am until 5:00pm with last admission at 4:30pm