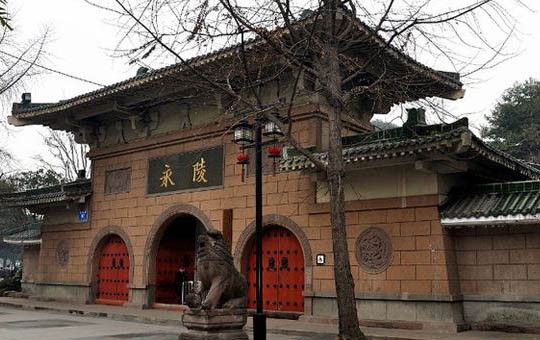 Following the collapse of the Tang dynasty, a prominent general named Wang Jian (847-918) rose to power and ruled as the emperor of the Shu kingdom.
Wang Jian's tomb is the only above-ground tomb that has been excavated in China and it is considered to be the best surviving record of Tang dynasty entertainment for the royals. At the back of the tomb there is a statue thought to be the only lifelike sculpture of a Chinese emperor.
The tomb is decorated with carvings of 24 musicians and dancers, all playing different instruments, and is held up by 12 stone soldiers all bearing different expressions. Sadly, the tomb was pillaged at some point after the fall of the Shu after Wang Jian's death.
Opening hours: 08:00 to 16:50
Entrance fee: 20 CNY
Average time needed for the Tomb of Wang Jian: 1 to 2 hours