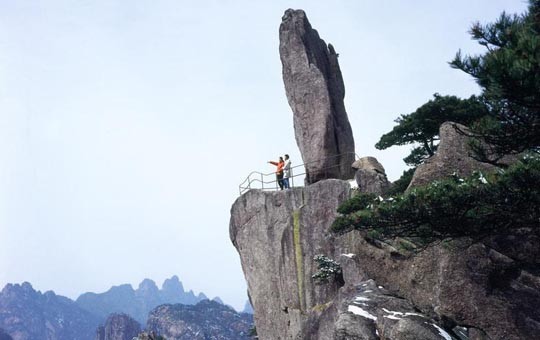 Huangshan Mountain, known locally as "The Yellow Mountain" is widely considered to be one of the most naturally beautiful landscapes in all of China. Climbing this stunning range, located in the Eastern province of Anhui, is a hugely fulfilling experience. Those who are able to walk the entire way up will be rewarded with spectacular views.
You can hike up Huangshan Mountain. This strenuous hike is one of the most well-known in China. The thousands and thousands of stairs up to the summit make for a struggle for the fit and torture for those who are not. Make sure you pack enough water and food to make it all the way up.
West Sea Canyon Hike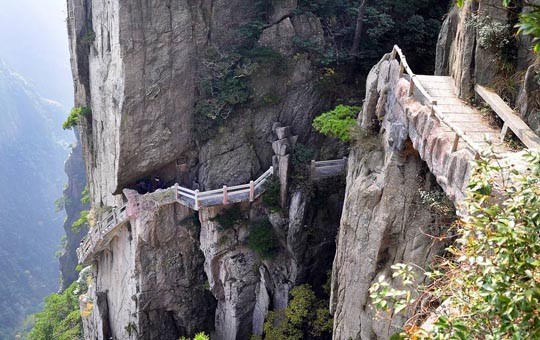 This is one of the best hikes on Huangshan. It is a moderate loop trail which follows the rim of the West Sea Canyon. Luckily, this hike is often overlooked by most visitors to Huangshan. If you are lucky enough to have a semi-clear day on the mountain, the views over the West Sea Canyon are magnificent.
Since winter 2012, half of the West Sea Canyon trail has been closed. it is only possible hike half the way and then return back the way you came. Despite the changes to the trail, it is still most certainly worth it.
The West Sea Canyon tram makes hiking the West Sea Canyon trail much easier, even if it may be considered a blight on the beautiful canyon scenery. Hike down into the canyon, then take the tram back up to the other side. There are wonderful views as the tram ascends the canyon wall.
Average time for this activity : 6 hrs
Opening hours : 7:00am until 5:30pm with last admission at 5:00pm
Popular Huangshan Tours: