Silk Street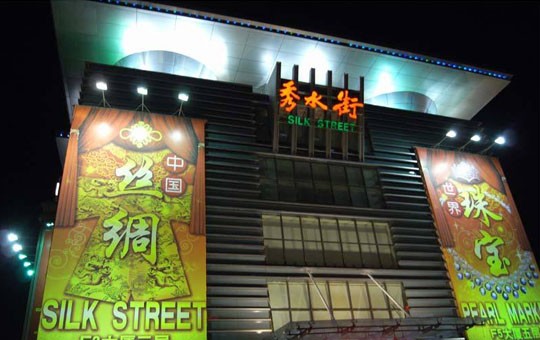 Once a real outdoor silk market, the modernized Xiushui "silk market" is a popular destination for tourists. It has a huge array of goods over 5 floors including silk goods, souvenirs, luggage, name brand goods and clothes. The vendors are a bit on the pushy side and they try to charge as much as they can get away with, so you need to be tough, bargain hard and shop in a few stalls since most goods are repeated. One advantage of this market is most of the vendors speak some English and a lot of the goods are aimed at the taste of western tourists. This is not a commissions shopping market. Surrounding the market you can find coffee, sandwiches and western fast food in case you want a snack or dinner.
Average time for this activity : 1 hr
Opening hours : 9:30 am until 9:00 pm
Hongqiao Pearl Market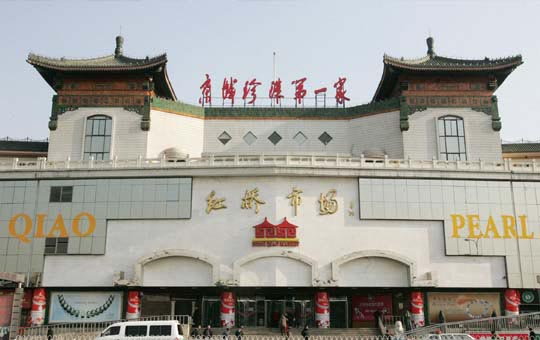 The Hongqiao Market is famous for its pearls but also offers a wide range of souvenirs and also has a huge toy market adjacent.
Average time for this activity : 1 hrs
Opening hours : 9:30am until 7:00pm
Panjiayuan Eyeglasses Market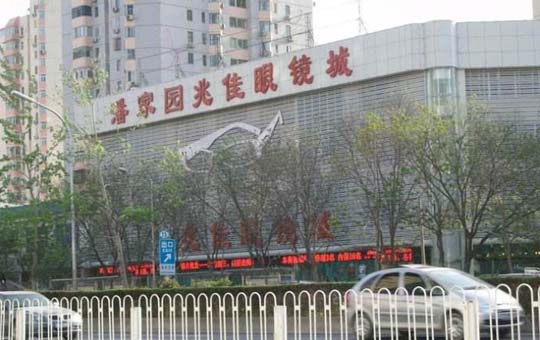 If you wear eyeglasses or contact lenses, you might find a shopping market containing hundreds of optical shops to be something of a tourist attraction. For one thing, the prices are a fraction of what you would pay in the west. You can get everything from regular glasses to graduated lenses for reading, sunglasses and even polarized prescription lenses. Turn around time is quick, you can usually pick up your order within an hour. Stop in and get a few pairs made, the savings may pay for part of your trip!
Average time for this activity : 2 hrs
Opening hours : 8:30am until 5:30pm
Sanlitun Village / Taikoo Li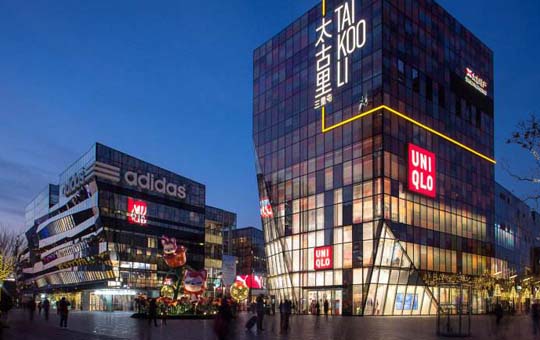 A modern indoor / outdoor shopping area in the famous Sanlitun bar district, the development holds the largest Nike store in the world, Beijing's Apple store and dozens of other western chains. Next door is the Yashow market, a good place to look for souvenirs and clothes. Many restaurants in the area offer you the chance to get a snack, coffee or meal.
Average time for this activity : 1 hrs