Silk Street (Xiushui Market)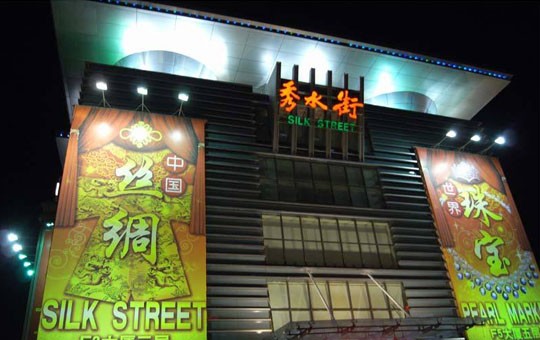 Once a real outdoor silk market, now a modernized six-floor department store, Xiushui "silk market" is a popular shopping place for tourists. It has a huge array of goods including silk goods, souvenirs, luggage, and name brand clothes. The vendors can be a bit pushy and they try to charge as much as they can get away with, so you need to be tough, bargain hard, and shop in a few stalls since most goods appear more than once.
One advantage of this market is that most of the vendors speak some English and a lot of the goods are geared toward Western tourists' tastes. This is not a commission shopping market. Surrounding the market you can find coffee, sandwiches, and Western fast food in case you want a snack or dinner.
Opening hours : 9:30 am - 9:00 pm
Pearl Market (Hongqiao Market)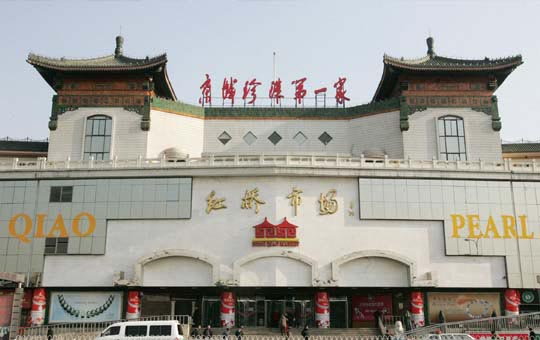 The Hongqiao Market is famous for its pearls but has five floors where you can find almost anything, including silk, souvenirs, luggage, clothing, jade, jewelry, electronics, watches, etc. As always, remember to bargain hard for anything you want to buy.
The Pearl Market is located across the road from the East Gate of Temple of Heaven, so can easily be visited after you complete your tour of the Temple of Heaven.
Opening hours : 10:30 am to 7:30 pm
Panjiayuan Antique Market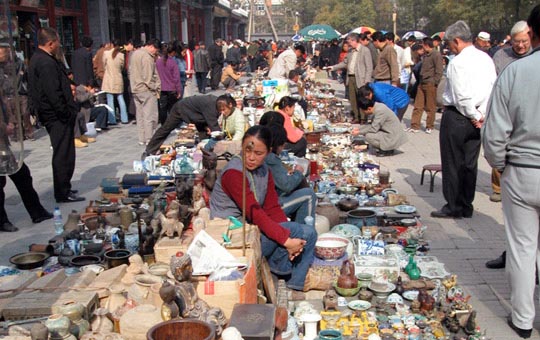 Panjiayuan is Beijing's best-known flea market and used to be the place to get antiques and curios. While it is still possible to find genuine antiques at Panjiayuan today, most are replicas and fake antiques being sold as authentic. In the market, there are also hundreds of stalls that sell small things like pearls, jewelry, accessories, artwork, and all sorts of interesting items.
Despite the fact that most antiques are replicas, Panjiayuan is still a good place to buy souvenirs and gifts. We don't suggest buying any high-priced "real," antiques unless you are an antiques expert and are confident about what you are buying. Remember to bargain for a good price when buying anything.
The market is most active on weekends.
Opening hours: 8.30am to 6.00pm Monday to Friday, 4.30am to 6.00pm Saturday and Sunday
Sanlitun Village / Taikoo Li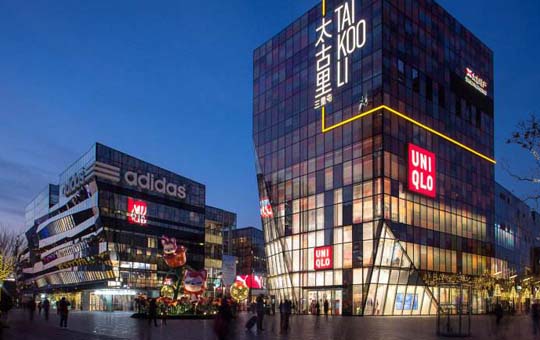 A modern indoor/outdoor shopping area in the famous Sanlitun bar district, this complex holds the largest Nike store in the world, Beijing's flagship Apple store, and dozens of other Western brands that are usually cheaper outside of China. There are also many trendy restaurants and bars in the area, where you can get a snack, beverage, or meal. This area is a popular hangout spot for local young people and expats. Most shops are closed by 10:00pm.
Popular Tours