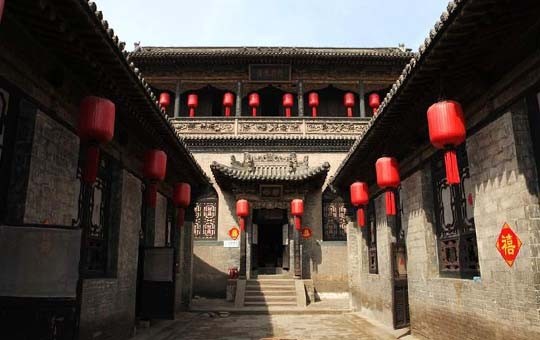 The Qiao Family Compound, or Qiao's Grand Courtyard, is a residential compound of courtyard houses located about one hour outside of Pingyao. The compound consists of 313 rooms within 6 large courtyards and 19 smaller courtyards, covering 9000 square meters.
Highlights and Travel Tips
The Qiao Family Compound was the residence of well-known financier Qiao Zhiyong (1818-1907), the most famous member of the Qiao family. Construction of the compound began in 1756 during the reign of the Qianlong Emperor in the Qing dynasty and was completed sometime in the 18th century. The family fortunes later declined during the Second World War.
The compound was opened to the public in 1986 and has been converted into a museum with many period furnishings. This compound is particularly famous because many films have been shot here, including "Raise the Red Lantern," directed by Zhang Yimou and starring Gong Li.
Opening Hours and Ticket Prices
Opening hours: 8:30am - 5:30pm
Entrance fee: 135 RMB
Average time for this activity: 2 hrs
Popular Pingyao Tours