For over one hundred years from the mid-19th century to the mid-20th century, there was a considerable trend of Jewish migration to Shanghai, which has left an indelible impact on the culture and development of the city. Most notably, Shanghai served as a bastion for more than 20,000 Jewish refugees during World War II. While the Jewish population has dwindled over the years, its influence can be seen and felt throughout the city. Here are a few of the most interesting and informative locations to visit to get a sense of the historical Jewish presence in Shanghai.
Highlights and Travel Tips
Shanghai Jewish Refugees Museum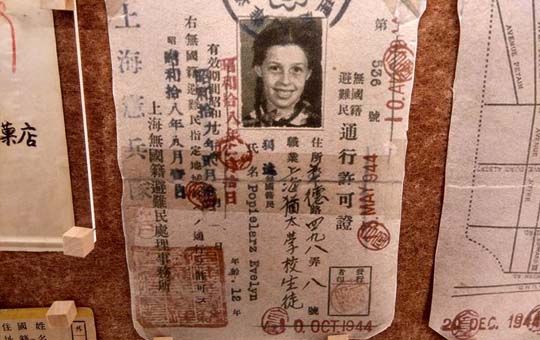 Housed in an old synagogue originally built in 1927, this museum sheds light on the period during WWII when Shanghai was a city of sanctuary for many of Europe's Jews. Exhibits illustrate the situation in both Europe and Shanghai during that time. Artifacts from Shanghai during this period have been returned by the Jewish diaspora to be displayed in the synagogue. In another building, many stories from former Shanghai Jewish residents have been put together into an interesting multimedia exhibition.
Entrance fee: 50 RMB
Opening hours: 9:00am-5:00pm with last admission at 4:30pm
Average time for this activity: 1 hr
Huoshan Park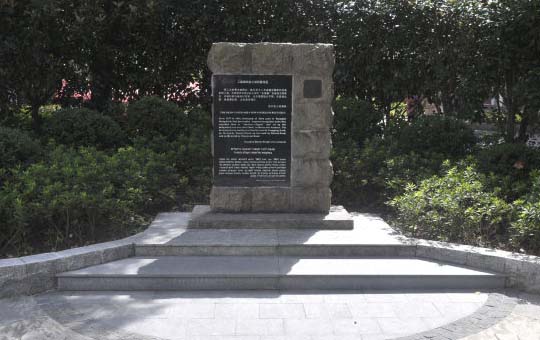 Huoshan Park was originally established in 1917 and was used as a gathering place for Jewish residents of Shanghai during World War II. A house used by Jewish refugees during this time period still stands in the park, and the parents of former Israeli Prime Minister Yitzhak Rabin are famously buried here. The park also features the city's only memorial statue to Shanghai's Jewish community. Today, Huoshan Park remains one of Shanghai's tiny local gems.
Entrance fee: free
Opening hours: 5:00am-9:00PM (May-October), 6:00am-6:00pm (November-April)
Average time for this activity: <1 hr
Former Jewish Club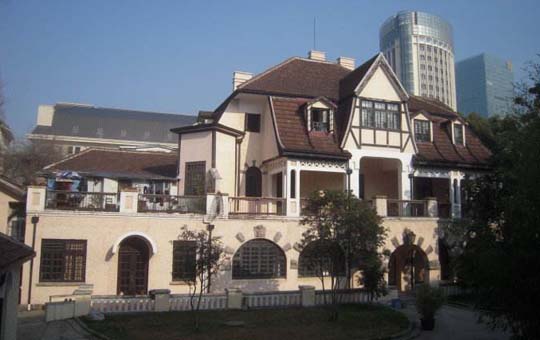 The Former Jewish Club was established in 1911 as a club for the whole community and is a beautiful example of European Renaissance-style architecture. Most famously, news of the establishment of the state of Israel, including Prime Minister David Ben-Gurion's speech, was read to the community at the Jewish Club in 1948. The club is now home to the Shanghai Music Conservatory. The Jewish influence on Shanghai's music scene was quite notable, and Jews from central Europe and Russia trained many who would become the city's leading musicians.
Although the building is not open to the public, you can still walk around the sizable grounds and take some lovely photos of the building's exterior.
Average time for this activity: <1 hr
Moller Villa hotel
Of Shanghai's numerous colonial-era mansions, the Moller Villa on the edge of the French Concession is unique for its intricate design made up of various brown-tiled Gothic and Tudor elements. It was built by a Jewish shipping magnate from Sweden, Eric Moller, in 1936, renovated in 2001, and now houses a hotel.
The Moller family business was involved in shipping and shipbuilding, and in Shanghai grew to include shipping lines, insurance, real estate, and investment. In 1913, Eric Moller took over the family business and it prospered. In the mid-1920s, Moller decided to construct a house for his family of six children and a menagerie of dogs and cats, resulting in the magnificent and detailed mansion you see today.
Average time for this activity: <1 hr

Historic Peace Hotel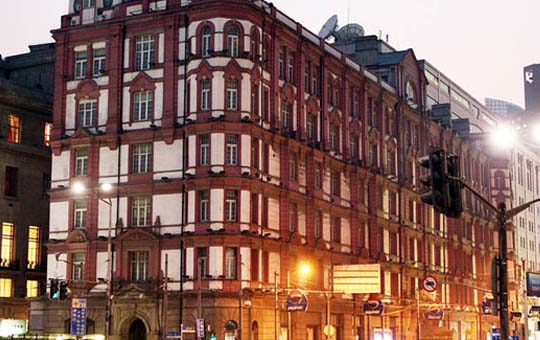 The Peace Hotel, an Art Deco masterpiece, was built by Jewish financier Sir Victor Sassoon, the grandson of Baghdad's Jewish community leader. Sassoon's family dominated business, finance, and real estate in early-twentieth century Shanghai. When the Peace Hotel was built in 1929, Sasson wanted to create "the most beautiful hotel east of Suez, and the most modern." When it was first constructed, the Peace Hotel was known as the Cathay Hotel.
Prior to 1949, the Cathay hotel was considered the height of opulence, illustrating the economic prestige that had come to define Shanghai as the "Paris of the East." The hotel gained worldwide fame, attracting internationally renowned guests including actors, political figures, and playwrights.
Average time for this activity: <1 hr
Shanghai Municipal Children's Palace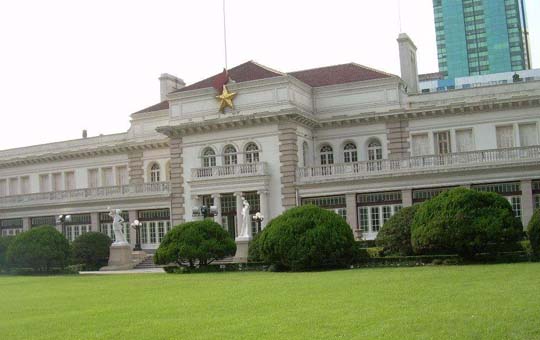 Built between 1918 and 1931 by a Jewish family from Baghdad, the Kadoories, this sprawling mansion was known in colonial Shanghai as the Marble Hall for its grand hallways and gigantic marble ballroom with ornate fireplaces and glittering chandeliers, all reasonably well preserved despite years of children's activities.
Average time for this activity: <1 hr
Popular Tours