Shanghai Jewish Refugees Museum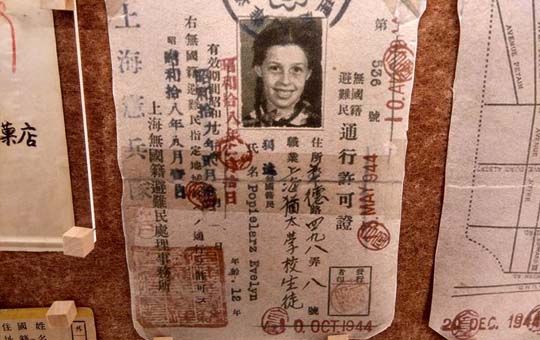 Housed in an old synagogue, this museum sheds light on the little known period during WWII when Shanghai was a city of sanctuary for many of Europe's Jews. Exhibits illustrate the situation in Europe and that in Shanghai during this time. Artifacts from Shanghai during this period have been returned by diaspora to be displayed in the Synagogue. In another building, many stories from former Shanghai Jewish residents have been put together into an interesting multimedia exhibition.
Average time for this activity : 1 hrs
Opening hours : 9:00am until 5:00pm with last admission at 4:30pm
Huoshan Park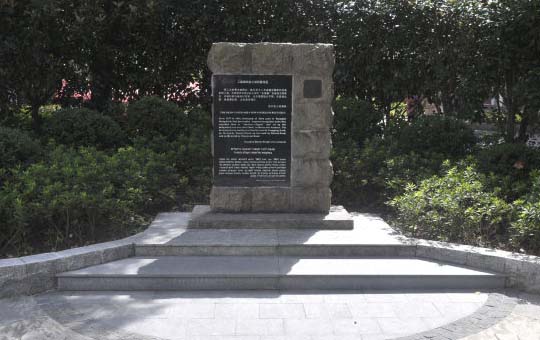 Huoshan Park holds the only memorial statue to Shanghai's Jewish community. One of Shanghai's tiny local gems, this park is filled with grandmas and grandpas showing off their birds during the day.
Average time for this activity : 0.6 hrs
Former Jewish Club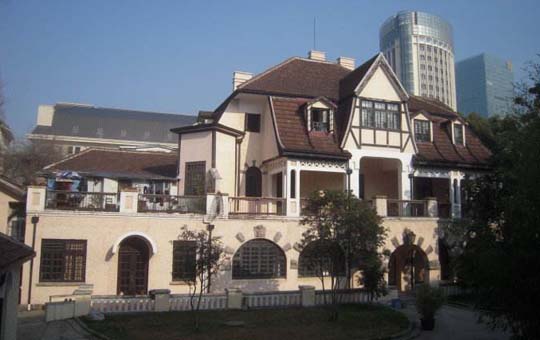 The Russian Jewish Club was a club for the whole community. News of the establishment of the state of Israel, including Prime Minister David Ben-Gurion's speech, was read to the community at the Jewish Club in 1948. The club is now used by the Shanghai Music Conservatory. The Jewish influence on Shanghai's music scene was quite notable, and Jews from central Europe and Russia trained many who became the city's leading musicians for decades.
Average time for this activity : 0.6 hrs
Moller Villa hotel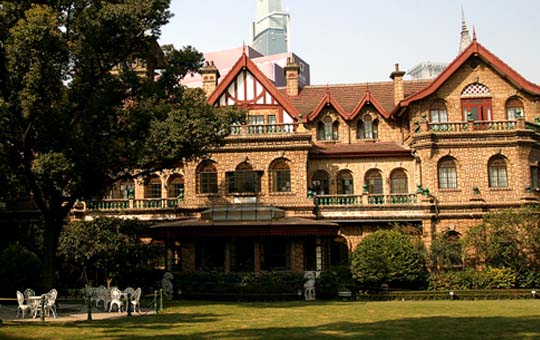 Of Shanghai's numerous colonial-era mansions, the Moller Villa on the edge of the French Concession is unique for its fantasy of brown-tiled Gothic and Tudor steeples, gables, and spires. It was built by a Jewish shipping magnate from Sweden, Eric Moller, in 1936.
The Moller family business was shipping and shipbuilding, and in Shanghai included shipping lines, insurance, real estate and investment. In 1913, Eric Moller took over his family business and prospered. They had a steamboat which ran between Shanghai and Zhenjiang in Jiangsu Province. In the mid-1920s, Moller decided to construct a house for his family of six children and a menagerie of dogs and cats.
Average time for this activity : 0.4 hrs
Historic Peace Hotel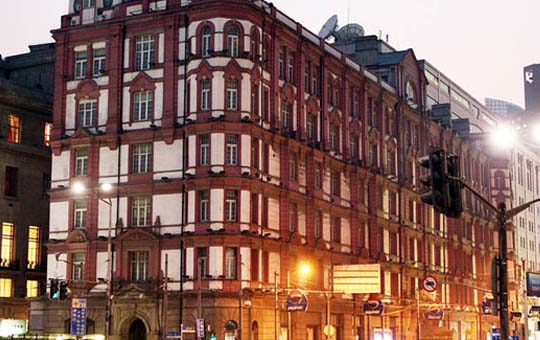 The Peace Hotel, an Art Deco masterpiece, was built by Jewish financier Sir Victor Sassoon, the grandson of Baghdad's Jewish community leader. Sassoon's family dominated business, finance, and real estate in early 20th century Shanghai.
When the Peace Hotel was built in 1929, Sasson wanted to create "the most beautiful hotel east of Suez, and the most modern". When built the Peace Hotel was known as the Cathay Hotel.
Prior to 1949, the Cathay hotel was considered the height of opulence, illustrating the economic prestige that had come to define Shanghai as the "Paris of the East". The hotel gained world-wide fame, attracting internationally renound guests including actors, political figures, and playwrights.
Average time for this activity : 0.5 hrs
Ruijin Hotel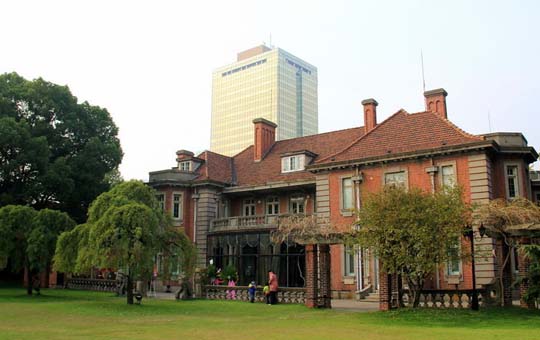 During the 1920s, the original owner likely spent considerable time reviewing the design for what must have been her "dream house." Most sources indicate that a Jewish noblewoman from England named Marcus first lived here. However, the style of the mansion is very much French, with its Mansard roof, French windows, and eclectic interior, which uses a fleur de lis motif in many of the architectural details.
The combination of architectural beauty and historical interest makes the Ruijin Hotel a unique treasure of contemporary Shanghai. The hotel grounds also houses a number of high end restaurants.
Average time for this activity : 0.4 hrs
Shanghai Municipal Children's Palace outside view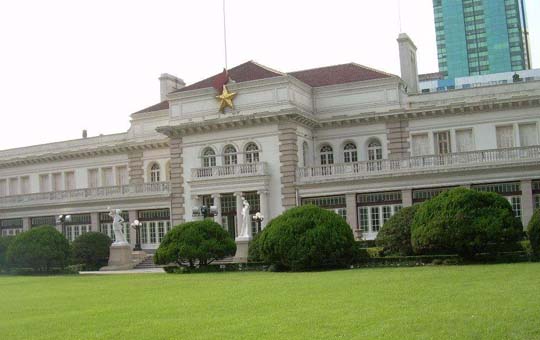 Built between 1918 and 1931 by a Jewish family from Baghdad, the Kadoories, this sprawling mansion was known in colonial Shanghai as the Marble Hall for its grand hallways and gigantic marble ballroom with ornate fireplaces and glittering chandeliers, all reasonably well preserved despite years of children's activities.
Average time for this activity : 0.4 hrs