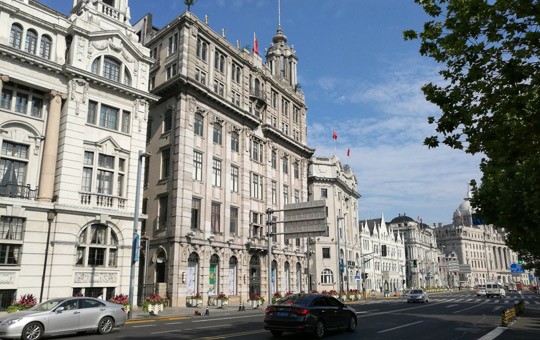 A must-see on every tour to Shanghai, the Bund is the row of historic buildings constructed before World War II by the major foreign powers that resided in the city's International Settlement at the time. Situated on the western banks of the Huangpu River, the Bund has a long pedestrian promenade along the river, where both Chinese and foreign tourists like to stroll and take in the unique surrounding architecture as well as the stunning views of the Shanghai skyline.
Highlights & Travel Tips
Most of the Bund's original buildings are still standing, and various architectural styles, from Gothic to Baroque, are on display. Many of these buildings have been converted into trendy shops, restaurants, and offices. Due to its historical charm, Western-style architecture, and unrivaled views of Pudong's skyscrapers, the Bund is one of the most popular tourist destinations in Shanghai.
Former HSBC building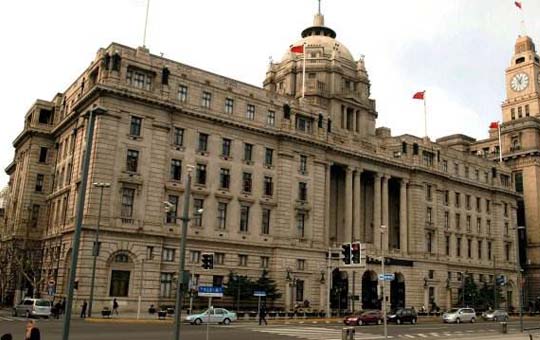 This building is a six-floor neoclassical structure and the grandest building of the Bund. It was previously the headquarters of the Shanghai branch of The Hongkong and Shanghai Banking Corporation (HSBC) from 1923 to 1955 and today houses the Shanghai Pudong Development Bank. The building's exterior is very impressive and features a large dome in the center.
Customs House
Another popular stop on any walking tour of the Bund is the Customs House, an eight-story structure built in 1927. Along with its next-door neighbor the HSBC building, the Customs House is a longstanding symbol of the Bund. The building famously features a large clock tower nicknamed "Big Ching."
Huangpu Park
You will find Huangpu Park at the northern end of the Bund, right along the riverbank. This small park is a charming, well-landscaped green area and is a good place to rest after your walk along the river. Huangpu Park is also home to the Monument to the People's Heroes, a large, concrete structure that commemorates those who risked their lives in Shanghai's revolutionary struggle against foreign powers. Nearby is the World War Monument, a memorial to soldiers from Shanghai who died in World War I. For history buffs, the interesting and informative Bund Historical Museum is also located in Huangpu Park.
Sightseeing Tunnel
Another popular activity for Shanghai visitors is a ride in the colorful sightseeing tunnel that travels from the Bund to Oriental Pearl TV Tower across the river. The tram ride is short, just 5 minutes, but the tunnel is decorated with strands of colorful lights that make for a unique ride.
Ticket price: 45 RMB
Popular Tours