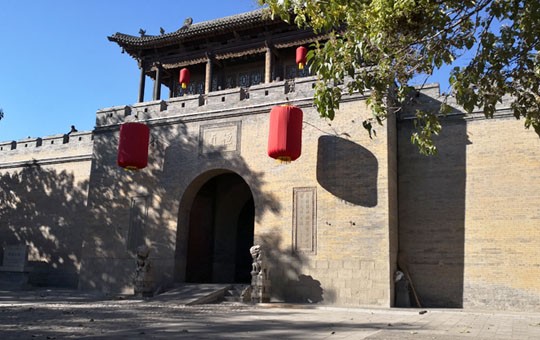 Located about 35 km from Pingyao Ancient City, the Wang Family Compound, or Wang's Grand Courtyard, was originally built between 1762 and 1811 and is the largest of the Shanxi Courtyard Houses. It was inscribed in the UNESCO World Heritage Tentative List in 2008 as part of the "Ancient Residences in Shanxi and Shaanxi Provinces."
Highlights and Travel Tips
Built by the Wang family with the wealth they had accumulated in business, the fortress compound is a tight arrangement of courtyard residences and more like an ancient mini-city with its own protective wall and many structures within.
There are 231 courtyards and 2,078 rooms on the site situated across 8 hectares. The courtyards are two stories and covered by gray roof tiles. The Wang Family Compound is recommended for visitors who are interested in Chinese architecture.
The courtyards are on a gentle slope, and touring the houses requires some walking. Be sure to also walk up onto the wall surrounding the compound, as it offers a good view of the entire complex. You will notice there are even now people living in caves built into the hillside around the compound.
Opening Hours and Ticket Prices
Opening hours: 8:00am - 7:00pm
Entrance fee: 55 RMB
Average time for this activity: 3 hours
Popular Pingyao Tours