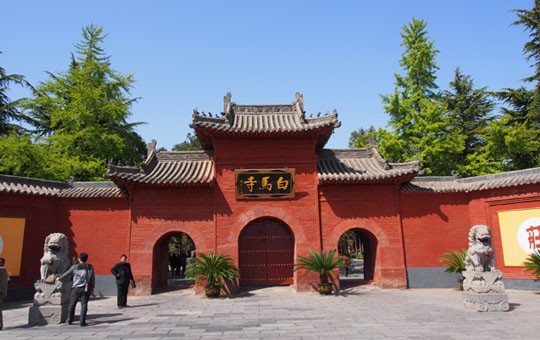 Located about 7.5 miles (12 km) east of Luoyang, the White Horse Buddhist Temple is believed to be the first temple built in China and considered "the cradle of Chinese Buddhism."
Highlight and Travel Tips
The White Horse Temple was originally constructed in 68 AD. It was here that some Buddhist scriptures were first translated into Chinese by two Indian Buddhist monks, and the foundations for Buddhism in China were laid out.
While important in the history of Chinese Buddhism, the White Horse Temple is smaller than many others in China. Also, the temple has been reconstructed several times throughout history with the most recent renovation taking place in 1973, after the Cultural Revolution.
Today, the White Horse Temple is still an active monastery. While strolling in its beautiful courtyards, you will see many locals worshipping or burning incense sticks.
In addition to the traditional Chinese style complex, there is also a Thai temple, a Burmese temple, and an Indian temple, all built in recent decades under cultural cooperation projects.
Opening Hours and Ticket Prices
Opening hours: 7:30am-7:00pm
Entrance fee: CNY 35/person
Average time for this activity: 1 to 2 hours
Popular Luoyang Tours