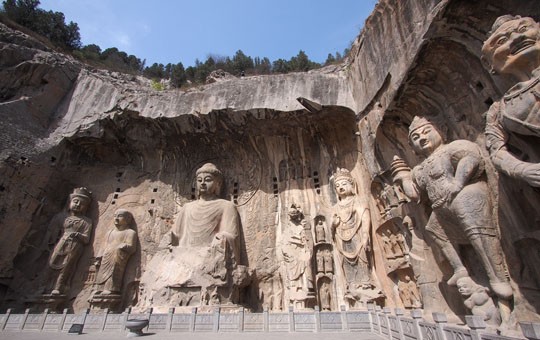 Situated in Henan Province, the Central Plain of China, Luoyang was the capital city of 13 dynasties at different times throughout history. Renowned as one of the Four Great Ancient Capitals of China, Luoyang is a popular tourist destination in China.
Things to Do and Travel Advice
Having become capital as early as the Xia Dynasty (2070–1600 BC), Luoyang is regarded as one of the cradles of Chinese civilization, and as a political, economic and cultural center for centuries, the city is rich in cultural relics, the most famous of which are the Longmen Grottoes.
Located about 7.5 miles (12 km) south of Luoyang, the Longmen Caves house tens of thousands of statues of Buddha, most of which were carved during the Northern Wei (493-534 AD) and Tang (618-907 AD) dynasties. Hosting some of the finest examples of Chinese Buddhist art, the Longmen Grottoes were inscribed as a UNESCO World Heritage site in 2000.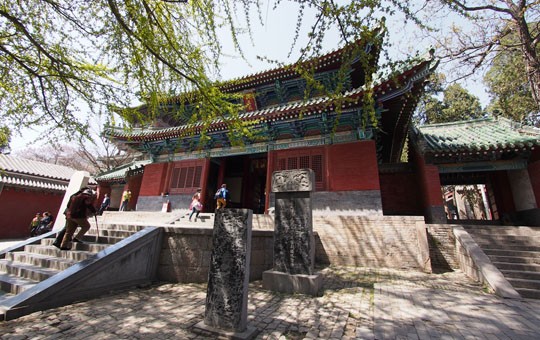 Outside Luoyang, around 35 miles (56 km) from the city, lies one of the most well-known Buddhist temples in China: Shaolin Temple. The temple is extremely famous in China and even abroad as it was the birthplace of Chinese Kung Fu. Today, when you stroll around the area, you can still see young students and monks practicing Kungfu. When visiting the temple, the fantastic Shaolin Kungfu show shouldn't be missed too.
For visitors who have limited time and want to check off the most famous attractions around Luoyang, Longmen Grottoes and Shaolin Temple are the two must-sees and can be fit into a day tour from Luoyang. For those who have more time and would like to see more, Luoyang has more to offer, such as the White Horse Temple and Luoyang Old Town. For history buffs, the Luoyang Museum is a good place to learn about and see some of Luoyang's ancient relics.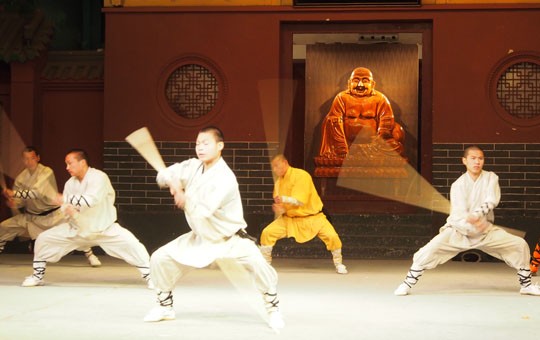 Near Shaolin Temple, travelers who like nature and hiking can add Songshan Mountain to their tour itinerary in Luoyang. Songshan UNESCO Global Geopark features some amazing rock formations and a breathtaking catwalk along the cliffside.
Eating in Luoyang
Luoyang is famed for its Water Banquet, a set of dishes cooked in various broths, gravies, and juices. Peony cake, a crispy cake stuffed with the petals of Luoyang's famous peony, is a popular local snack you can find almost anywhere in Luoyang.
Popular Nighttime Activites in Luoyang
In the evening, Luoyang Old Town is a lively place to stroll, try local food, or pick up some souvenirs. On the southeast corner of the old town, a newly rebuilt area for tourism, Luoyi Old Town, is pretty and nice to stroll in the evening when the buildings are all illuminated.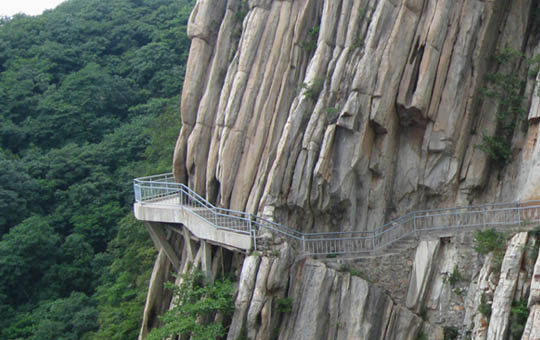 Best Time to Visit Luoyang
Although temperatures may not be as comfortable during Summer and Winter, Luoyang is perfect to visit all year round.
Luoyang holds a Peony Festival every year from early April to early May. During that time, the city sees many tourists, so travelers who are not going for the Peony Festival should avoid visiting during the festival.
Both Longmen Grottoes and Shaolin Temple are top tourist attractions in China, so we do not recommend visiting during Chinese public holidays, weekends, and summer break (July to August).
Transportation
Luoyang is situated between Beijing and Xi'an, about 4 hours by bullet train from Beijing or about 1.5 hours by bullet train from Xi'an. If you plan to visit Xi'an on your tour in China, then Luoyang can be conveniently fit into your itinerary. Apart from the bullet trains, Luoyang Beijiao Airport runs domestic flights to/from major cities in other provinces.
Luoyang Private Tours