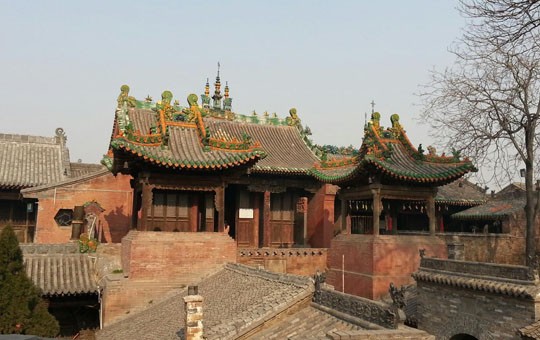 The ancient town of Zhangbi, about 40km outside of Pingyao, is a rare and unique display of traditional urban planning in Chinese history. The site is also referred to as Zhangbi Ancient Castle, with the town's residential, shopping, and religious areas all built within a beautifully designed, Chinese-style castle complex.
Highlights and Travel Tips
The small village features some old architecture as well as an extensive, restored labyrinth of mysterious tunnels that meander underneath the town, the main attraction of Zhangbi. An inconspicuous entrance inside an ordinary local home leads down into this fascinating underground world spread across three levels that once served as defense tunnels when built at the end of the Sui dynasty. The tunnels served as a secret hideout and military camp during local wars throughout Imperial China.
If you want to walk through the tunnels, it's best to have a guide or go with a group, since there are a number of turns inside the tunnel and it is easy to get lost.
Opening Hours and Ticket Prices
Opening hours : 8:00am - 5:00pm
Entrance fee: 60 RMB
Average time for this activity : 2 hrs
Popular Pingyao Tours