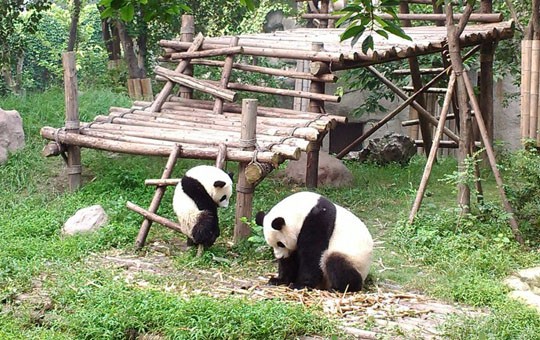 The Chengdu Panda Base is located about 30 minutes from the center of Chengdu, and is a convenient place to view pandas. Do not confuse it with the Bifengxia Panda Reserve, which is nearly three hours outside of the city.
The Chengdu Panda Base, founded in 1987, is a non-profit research and breeding facility for giant pandas and other rare animals. It started with six giant pandas that were rescued from the wild. By 2008, it had 124 panda births, and the captive panda population has grown to 83.
The pandas are fed in the morning and are most active at that time of day, so that is when most people visit. The bears will relax and sleep during the afternoon.
Average time for this activity : 3 hrs

Opening hours : 8:00am until 6:00pm