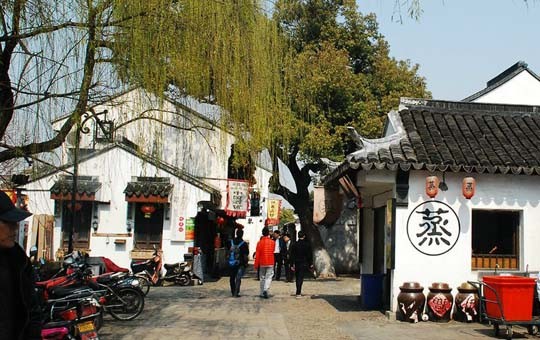 Pingjiang Old Street is found on Suzhou maps as far back as the Song Dynasty (960-1279). This narrow flagstone street and the lanes extending from it are lined with old-style architecture, housing shops, teahouses, hotels and homes depicting life before motor vehicles.
You can shop here for quality handicrafts, clothes and other items, or sit sipping tea enjoying a Pingtan performance of ballads and storytelling. While-away an hour punting along the narrow canal that runs parallel, gliding beneath arched stone bridges and past white washed homes featured in many a Chinese painting. Or simply wander through the quarter watching local life go on.
There are restaurants serving delicious Suzhou dishes and pastries and the lights lit at night along the canal increase its romantic atmosphere. It is a wonderful mix of the antiquated and the modern, worth a couple of hours plus a canal cruise.
Popular Suzhou Tours: