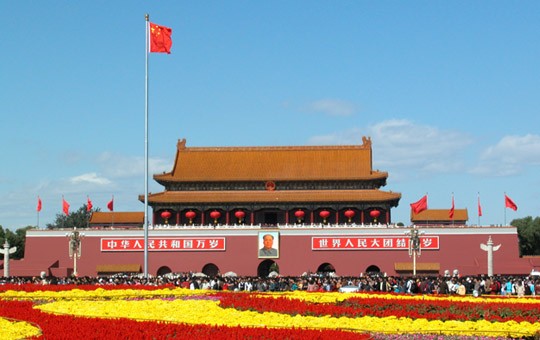 Tiananmen Square is the largest public square in the world. It is a tourist site everyone tends to visit on their trip to Beijing.
Highlights and Travel Tips
A vast desert of paving stones, the square can hold over one million people. It lies on the historical central axis going through the Forbidden City.
Most people visit Tiananmen Square on their way to the Forbidden City, both can be done together in a morning or afternoon. Chinese citizens from around the country descend on Tiananmen to take their photos in front of the portrait of Chairman Mao.
All people must go through airport level security when going onto the square, with metal detectors and x-ray machines. There is also a high level of police presence. Nonetheless people are very friendly and it is on most Beijing itineraries.
Opening hours : 5:00am until 10:00pm
Average time for this activity : 1 hrs
Tiananmen Square Virtual Tour
Tiananmen Square Private Tours