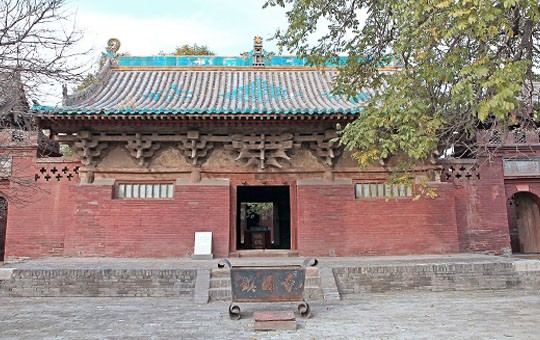 Located about 10 km from Pingyao Ancient City, Zhenguo Temple is a Buddhist temple first built in 963. Along with Pingyao Ancient City and Shuanglin Temple, Zhenguo temple was inscribed on the UNESCO World Heritage list in 1997.
Highlights and Travel Tips
The most important hall in Zhenguo Temple is Wanfo Hall, or Ten-Thousand Buddha Hall. Built in 963 during the Northern Han dynasty, it is one of China's oldest wooden buildings. In addition to its long history, the hall is notable for the unique large brackets that hold up the roof and eaves. The hall contains eleven sculptures from the Northern Han period, which are some of the only examples of 10th-century Buddhist sculpture that remain in China today.
Zhenguo Temple receives few tourists, as it is largely overlooked by locals, and thus has a peaceful atmosphere. We recommend visiting Zhenguo Temple if you are interested in architecture, as it is one of the few surviving examples of 1000-year-old Chinese temple construction.
Opening Hours and Ticket Prices
Opening hours: 8:30am - 5:30pm
Entrance fee: 25 RMB
Average time for this activity: 1 hour
How to Get There
The most convenient way to visit Zhengguo Temple is by private car or taxi. It is about a 20-minute drive from downtown. Make sure your driver waits for you, since the temple is small and the visit shouldn't take too long.
Popular Pingyao Tours