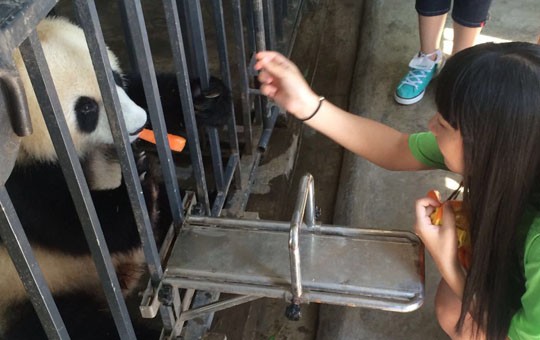 Dujiangyan Panda Valley is located an hour outside of Chengdu. It is an excellent place to see fully grown pandas as well as the adorable, more active juveniles.
This is also a place where visitors can take part in panda care-taking for a day or two. Activities include preparing food, cleaning enclosures, and learning more about the research and preservation going on in the reserve.

True panda fanatics can take a picture holding a panda for an exorbitant fee.
Average time for this activity : 6 hrs

Opening hours : 8:30am until 4:30pm with last admission at 4:00pm