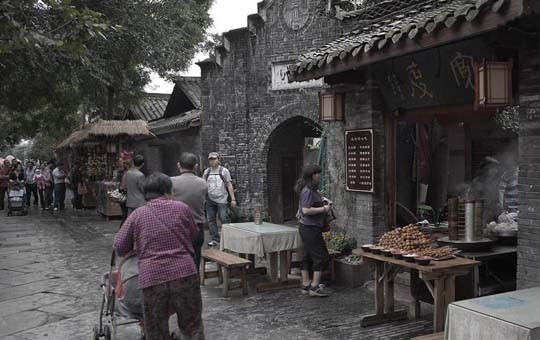 Kuanzhai Alley is a newly renovated Qing dynasty district in Chengdu, made up of three parallel lanes lined with traditional Chinese architecture. Similar to Jinli Pedestrian Street, Kuanzhai Alley is a good place to stroll, try some local food, shop for souvenirs, and get a taste of local culture.
Highlights and Travel Tips
Kuanzhai Alley is a fun area full of local snacks, food, souvenirs, teahouses, etc. There is a lot to see, do, and eat in this area: you can shop, enjoy street snacks, or eat at one of the many restaurants. Teahouses can be easily found along the alleys and offer a nice place to sit down, relax, and enjoy a traditional face-changing opera show.
However, be aware that this is not the place to find bargains, as the prices for food and goods are relatively high. In addition, the alleys are usually crowded in the afternoon and evening, especially on weekends or Chinese holidays. Please note that shops usually close around 10 pm.
Opening Hours and Ticket Prices
Opening hours: all day
Entrance fee: free
Average time for this activity: 2 hours
Popular Chengdu Tours