The Six Best Ways to Get Around in China Last updated on 2018-10-29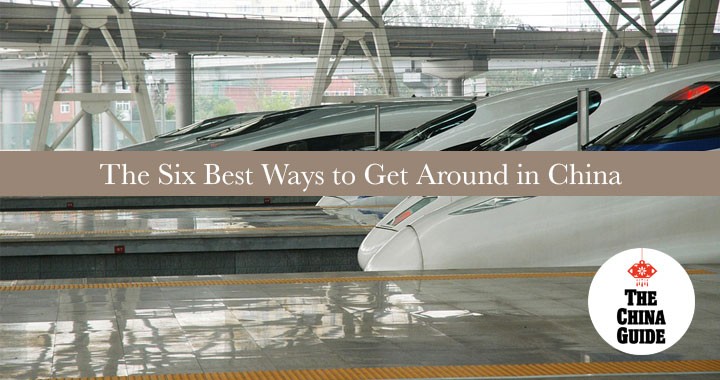 Navigating a new country, especially one as big and as different as China, can be a scary prospect. You may be wondering how you'll get from point A to point B during your travels, and which forms of transportation are the most reliable. Fortunately, China has some of the best transportation infrastructure on the planet, from world-class bullet trains to easy-to-use subway systems. With a little bit of know-how, traveling in China—both within and between cities—is a cinch.
Below, you'll find some important information about our favorite methods for getting around China to help you navigate during your journey. For all the ins and outs of transportation in China, you can read our transport guide here.
Between Cities
By Train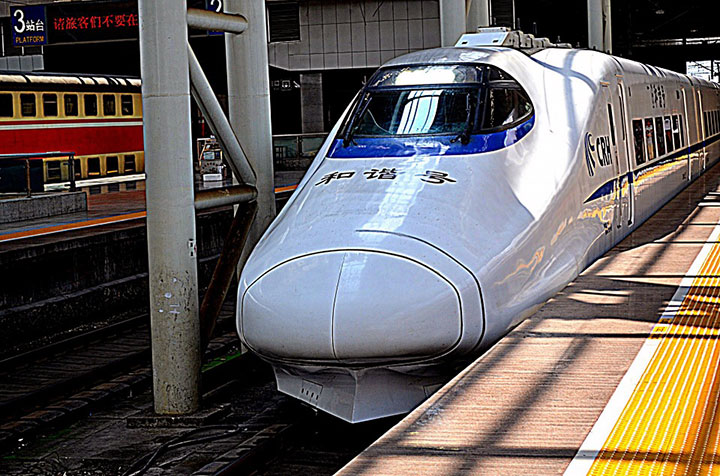 The high-speed train system in China is very advanced and constantly growing. You can get to most tourist destinations and big cities via bullet train, and it's much more economical and reliable than flying. Taking a high-speed train between cities will also allow you to enjoy some unique and scenic views of the Chinese countryside. One of the most scenic high-speed train routes is the railway to Kunming, which takes you past peaceful villages and beautiful karst peaks.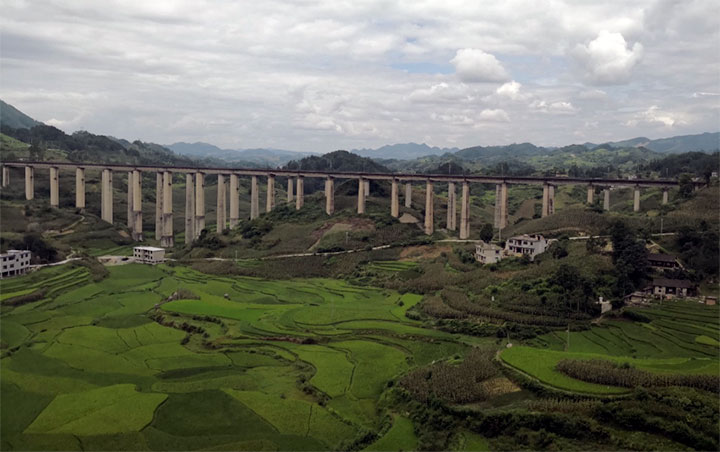 A high-speed train from Beijing to Shanghai or Xi'an (three of the most visited cities in China) takes around 4-6 hours. You can book tickets easily on this site. Please note that tickets aren't issued until 22 days before the date of the trip, although you can reserve them before that. High-speed trains are those that begin with the letters G and D.
China's bullet trains are new and in very good condition, and many stations have signage in English, so they're pretty easy to navigate. The bullet train system is also very efficient; delays and cancellations are rare. Be sure to bring your own snacks, as the food and beverage offerings can be limited. There is drinking water on high-speed trains, but it's piping hot, so bring your own if you prefer cold or room-temperature water.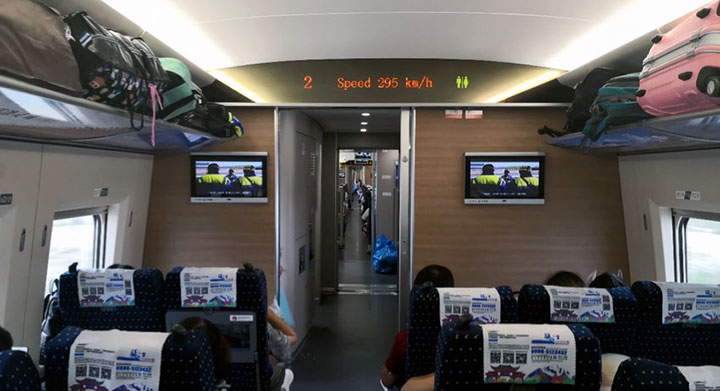 China has lots of normal trains, as well, although they take a lot longer and vary in terms of service and quality. If you're up for an overnight adventure, however, regular trains are very economical.
Read more about traveling by train in China (and book your tickets) here.
By Air
Flying is still the best way to get to destinations that are very remote or far away. It's important to note, however, that flights are regularly delayed or canceled, and they can be expensive, especially during peak tourist season.
By Car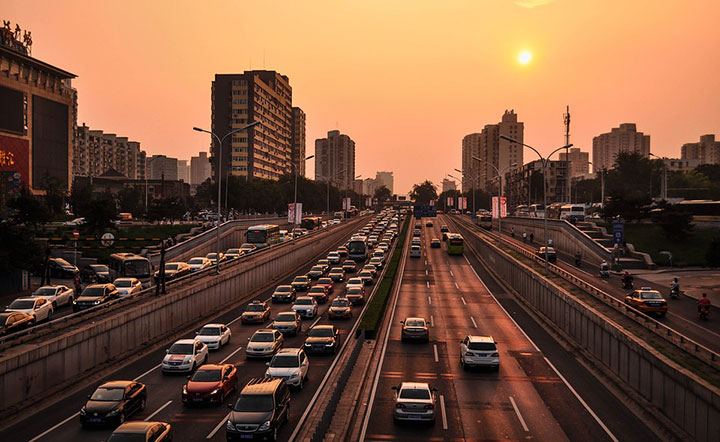 If you want to visit a destination close to a city, like the Great Wall or the Leshan Giant Buddha (near Chengdu), you can book a taxi or private car. Taking public transportation, like buses, is cheaper, but the process can be complicated and difficult to navigate if you don't speak Chinese. Sometimes a taxi or private car is the best option. If you're staying at a hotel, the staff can always help you figure out the best way to get to a nearby tourist site.
You can't rent a car in China with a foreign driver's license, and the process of applying for a temporary Chinese license is kind of fussy. That, and traffic in China is notorious for being chaotic and crazy. That said, if renting a car is a must while you're in China, you can read more about that process here.
In Cities
By Subway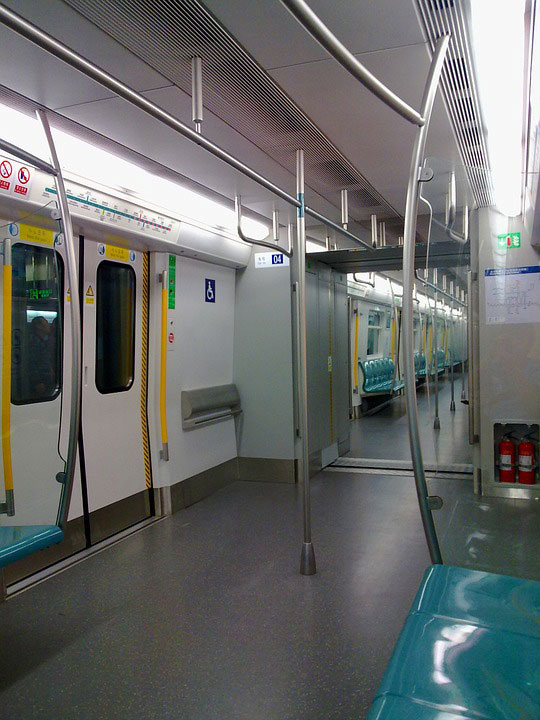 In big cities like Beijing or Shanghai, the subway is the cheapest way to get around and it's very intuitive. Signage and announcements are all in English, so it's easy to figure out which way to go. Most tourist sites in Beijing, for instance, can be reached by subway. We recommend avoiding the subway around rush hour, however, as it can get very crowded.
By Taxi
Taxis and ride-sharing are also very common in China, and you can easily find a cab outside most major attractions and transportation hubs. Outside of these locations, though, hailing a cab can be difficult without the use of Didi (the Chinese version of Uber), which requires a Chinese phone number. If you plan on getting a Chinese SIM card during your stay (read more about setting up your phone while in China here), it's a good idea to download Didi, which has an English version, so that you can reserve taxis more easily. The staff at your hotel can always call you a cab if you need one as well.
By Bike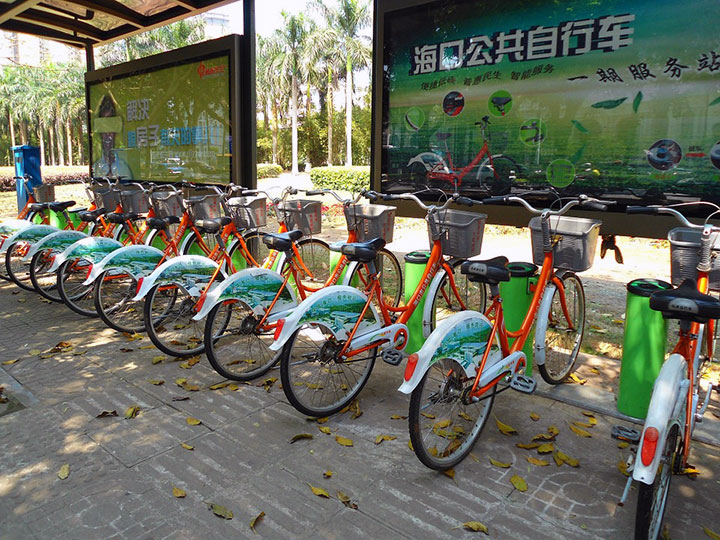 The rumors are true: bikes are everywhere in China! There are numerous bike rental companies in major cities throughout China, and they're a fun, inexpensive way to tour any city. If you are using a Chinese SIM card, you can simply rent one of these bikes yourself using your phone, or the staff at your hotel can help you figure it out. Bike lanes are ubiquitous, although riders need to watch out for rogue cars and motorbikes. ■
—
Excited to try out one of China's state-of-the-art bullet trains or tour Beijing by bike? Contact our travel specialists today to get started!
---
Images: Pixabay