Using Your Cell Phone and the Internet While Traveling in China
Last updated on 2022-07-29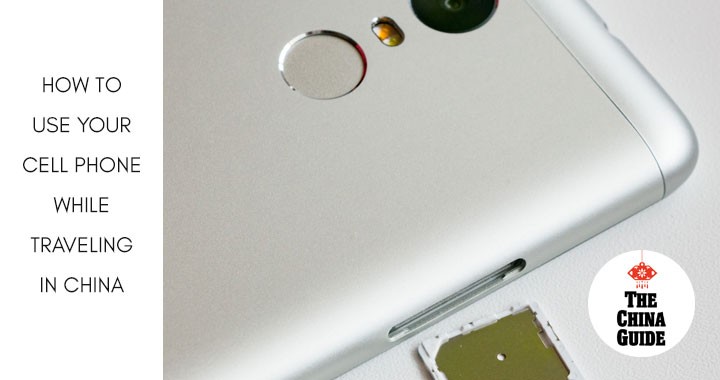 We all know it: that feeling of panic when you reach into your pocket and realize you've left your trusty companion, your cell phone, at home. If a trip to China is in your future, maybe you're experiencing a similar worry and asking yourself, "Will I be able to use my cell phone in China?" or "How will I access the internet in China?" Don't fret! This article will address on your concerns.
International Roaming
Unfortunately, many cell phone carriers charge very high fees for international roaming, so this may not be the most economical way to use your cell phone in China. Check with your carrier before your trip to see what they charge for data use, phone calls, and text messaging while abroad. Some providers have more reasonable costs than others, and rates usually vary by country. Some networks may not even offer roaming service in China, so it's a good idea to check with your carrier before traveling.
Buy a Local SIM Card
If your carrier doesn't have any feasible international options, a popular alternative is simply to purchase a local SIM card when you arrive in China. A SIM card, in case you're not familiar, is a little chip that you put in in a small slot in your phone that supplies your phone's voice and data services, as well as its number.
SIM cards in China can be purchased at any carrier's store. You might even see vending machines selling them when you arrive in the airport. The three primary carriers in China are China Mobile, China Unicom, and China Telecom, with China Mobile being the largest. Their stores are commonly seen throughout China. We suggest you buy your SIM card from a brick-and-mortar store because you can ask the staff to help activate your SIM card. The staff will most likely only speak Chinese, but you can use a translation app to help with communication. Please note that due to the Chinese government's ban on anonymous use of cell phone service, SIM cards in China can only be used after completing proof of identification with your passport. Make sure not to throw out or misplace your original SIM card, as you'll need to re-insert it when you return home.
Most SIM cards in China come with some data coverage, and some minutes of local and even international calling. Depending on the plan you choose, the price usually varies from 100 RMB (roughly 15 USD) to 500 RMB (roughly 75 USD). You can top up as needed at the carrier's store after the plan is used up. This is definitely the cheapest way to use your phone to access the web and make local calls, and fees for international calls are generally pretty low.
If you are traveling on one of our tours, your guide can take you to a carrier's store and help you purchase and set up the SIM card at your request. We can also help you arrange and activate a prepaid SIM card for you before you arrive. Your guide will give it to you when he/she meets you at the airport, or we can deliver it to the hotel where you are staying. Just let your travel specialist know if you want us to help you with this.
If you do decide to purchase a local SIM card while you're in China, you'll want to be sure that your phone is compatible first. This is because many carriers may "lock" phones so that you can only use them on their network. If you bought your iPhone through a carrier like Verizon, for instance, this probably applies to you. You'll have to get your phone unlocked before you can use it internationally, but this is a pretty simple process. In most cases, you can just contact your provider, explain your situation, and ask them to unlock your phone. They'll usually do so for free without any problems. You might run into issues if you're still under contract or still paying off your phone, however. Some carriers might refuse to unlock your phone if this is the case. If you're unsure whether your phone is locked or not, check with your provider.
Another thing that international tourists should be aware of is that China Mobile's 4G network runs on TDD-LTE, which is pretty much unique to China, so you need to make sure your phone supports TD-LTE Band 39, 40, and 41 if you want to use China Mobile's network (via a SIM card). China Unicom and China Telecom's 4G networks run on FDD-LTE, which is used by most countries.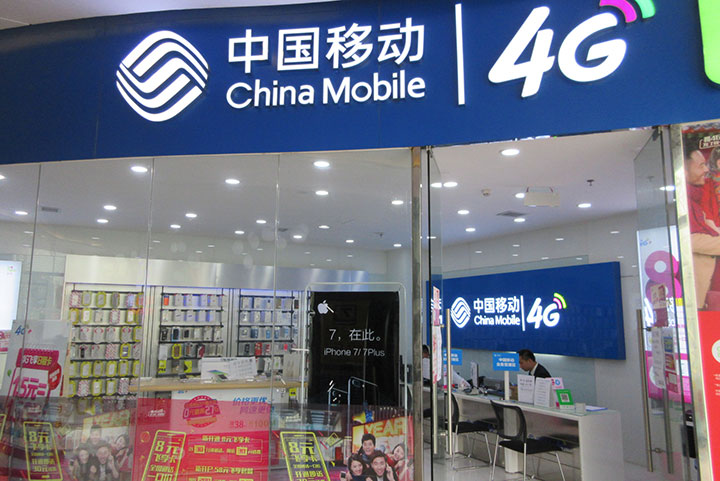 Accessing the Internet While Traveling in China
If you already have a local SIM card installed in your cell phone, then you will be able to connect to China's 4G mobile network and access internet on the go. The 4G network covers most areas in China. Unless you are visiting a remote area with sparse coverage, the 4G signal is usually strong and stable. The speed of the 4G internet connection is also good, although it may not be as fast as in your home country.
Apart from the 4G network, free WiFi is ubiquitous in China. During your stay in China, the lobby and/or room of your hotel will likely have free WiFi. Other places, such as restaurants, bars or teahouses, and airports, also usually provide free WiFi access. If you don't need to stay connected on the go, then the free WiFi service you will have from time to time can probably satisfy your non-urgent needs for accessing the internet. Just be aware that free WiFi connections at some places may be slow or unstable.
To connect to a free WiFi network, you should only need to input a password (you can ask for the password from the staff if needed), but sometimes the login process may be different. If you're not sure how to do it, simply ask your guide or the staff to help.
For travelers who don't need to make phone calls and only want to use the internet, renting a mobile Wi-Fi, or "MiFi," device is also an easy and affordable alternative. A mobile hotspot contains a SIM card and allows you to connect to the local 4G network and access the internet while on the go on all of your devices such as your cell phone and laptop.
If you're interested in renting a MiFi device, you can search and rent them online, and then you can pick up the device at the airport upon arrival or have it delivered to the hotel where you will be staying. There are usally shops renting MiFi devices at the airports in Beijing or Shanghai where you can rent one when you arrive in China.
Get a VPN Before Heading to China
One important thing to be aware of before heading to China is that many sites and apps that you usually rely on may be blocked by the "Great Firewall" of China. Some inaccessible websites or services in China include Facebook, Instagram, Google and all Google services, YouTube, Twitter, and a large number of news pages. Hotmail, Yahoo mail, Apple Maps, WhatsApp, and Skype can be used normally, although you may experience some interruptions when using the last two.
If you need access to these blocked websites or services in China, you will need to use a virtual private network, or VPN. A VPN will allow you to bypass the firewall and use all of your standard apps and websites. You can search online for suitable VPN providers; there are a number of choices, and many provide monthly plans that you can cancel at any time. There are some free VPN services, but paid VPNs are usually more reliable. Some VPNs that work in China include ExpressVPN (the most popular choice among locals and expats), VyprVPN, Astrill, and NordVPN.
Google Play won't work once you are in China. VPN applications are also banned on App Store China. If you want to use a VPN application, you better download and set up the VPN before heading to China.

Here you can find more information about using a VPN in China.
Summary
For international tourists who will only be staying in China for a short period, we suggest buying a local SIM card that includes several GBs of data, and using data-based apps such as Whatsapp, Skype, Messenger, etc. to make phone calls and text. You can also install and use WeChat, an app similar to Whatsapp that is widely used in China, to stay connected with your guide, travel specialist, and others within China. Learn more about how to use WeChat here.
While there may be some unique hurdles to using your cell phone and staying connected abroad, it's totally possible and relatively cheap to do so, so your digital sidekick can make the trip to China with you!
Images: Pixabay, Wikipedia, Wikimedia Commons
—
The China Guide is a Beijing-based travel agency that customizes private tours, educational student tours, and incentive trips across China. We have more than ten years of experience crafting tours for tens of thousands of travelers from the United States, Canada, Australia, the United Kingdom, Germany, France, Spain, and beyond. We promise all our tours have no hidden fees, no shopping stops, no touristy restaurants, just memorable experiences! Learn more about us or contact us to start planning your perfect China trip.