The Best Souvenirs to Bring Back from China
Last updated on 2020-05-07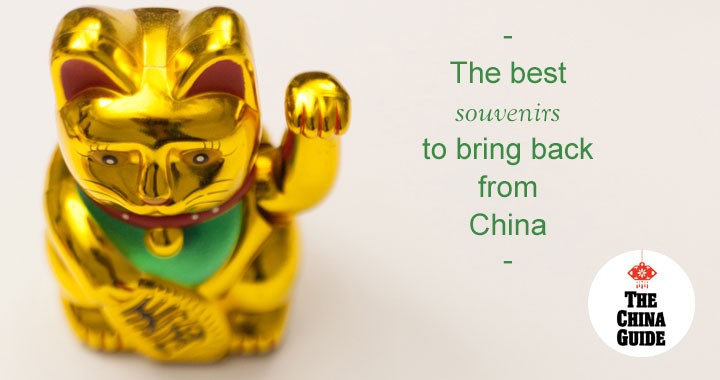 So you're coming to the end of your China trip and you're wondering what souvenirs to buy that will impress and delight the folks back home. Check our list of recommended souvenirs and you're guaranteed to be the most popular person around!
Wine and Spirits
Chinese-made wine has been improving in quality and reputation in recent years, with wines from areas such as Ningxia province winning awards on the international stage. A bottle of wine from a top Chinese winery such as Grace Vineyards, Helan Mountain or Kanaan makes an interesting gift for the oenophile in your life.
The strong of stomach may want to take home some baijiu, a strong local spirit distilled from sorghum that is somewhat akin to vodka, although with a much more distinctive flavor. Lower grade baijiu can be purchased from virtually any supermarket or convenience store for less than 5-10 CNY, while higher grades from famous brands such as Moutai and Wuliangye can cost upwards of 1,000 dollars… US dollars, that is.
Tea
Tea has a long and illustrious history in China, having originated there more than 4,000 years ago. Legend has it that tea was discovered by Emperor Shen Nong in 2737 BC when leaves fell into the water he was boiling. There are seven different types of Chinese tea: green, white, oolong, yellow, black, post-fermented, and flower. You can pick up tea at any market or supermarket but for the best experience head to a specialist tea shop or market. Here you'll be able to taste the tea before you buy it and compare different varieties. Shop assistants at tea shops in more touristy areas will likely speak some English, too. A popular, and easy to find, place to buy tea is China-wide chain, Wu Yu Tai. In Beijing, you can visit the huge Maliandao Tea Market, while in Shanghai the biggest tea market is the multi-story Tianshan Tea Market.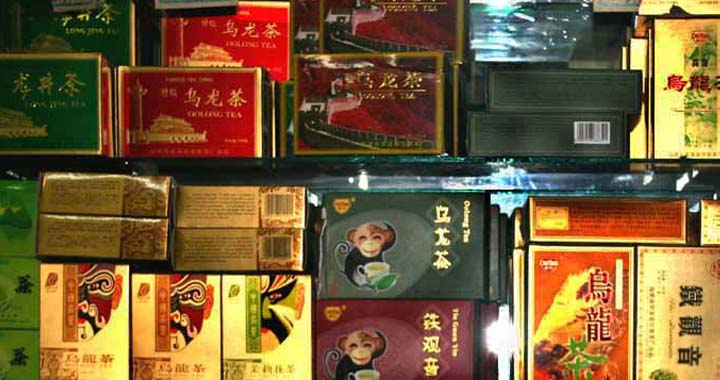 Paper cuttings
Paper cutting, called jianzhi in Chinese, is a craft dating back over 1,500 years. It began in the sixth century A.D. after China invented paper sometime between 140 B.C.E and 105 A.D. Paper cuttings were originally designed to serve as decorations. Chinese homes used to have paper windows which were decorated with bright-red paper-cuttings. The shapes created by the papers were also visible from the outside when lamps were lit at night inside the home.
While modern Chinese apartments now have glass windows, some people still enjoy decorating them with paper-cuttings (always red). Paper cuttings can be bought at nearly any tourist or souvenir market and their light weight makes them easy to fit in your suitcase.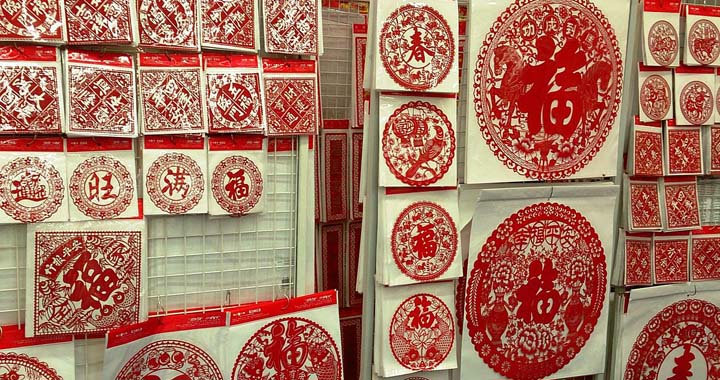 Jade
Of all precious stones, jade is considered the most valuable, and is linked to the notions of nobility, perfection, and even immortality. Jade is fashioned into all sorts of tokens, jewelery, and statues that are thought to bring luck and good health. Jade is one of the potentially trickier souvenirs to buy; fake jade products abound and genuine, good quality jade is expensive. Ask your guide to recommend a trustworthy place to buy jade and always buy from a certified dealer. Once you have found a good place to buy jade, a nice gift to consider is a small statue or pendant in the shape of the recipient's zodiac animal.
Propaganda posters
Colorful posters and other Mao-era paraphernalia make great presents for both the artistically and historically inclined. If you are in Beijing, the best place to purchase propaganda posters is Panjiayuan Antiques Market. Despite being an antiques market, most of the posters are reproductions but you may find some genuine gems in and amongst the rubbish! In Shanghai, the shop attached to the excellent Propaganda Poster Art Center sells copies of the posters that they have on display.
Silk
China is synonymous with silk, making this a very popular souvenir to take home. Although silk products are widely available in China, they can still be quite expensive, so you might want to look for small items such as pillowcases, scarves, bags, and other accessories (these will also fit nicely in your suitcase!). As with jade, there is a lot of fake silk on the market, so follow the golden rules of shopping at a reputable dealer and being aware of prices that are seemingly "too good to be true"! One of the best places to buy silk is Suzhou, which has a long history of silk production. ■
The China Guide is a Beijing-based travel agency that customizes private tours, educational student tours, and incentive trips across China. We have more than ten years of experience crafting tours for tens of thousands of travelers from the United States, Canada, Australia, the United Kingdom, Germany, France, Spain, and beyond. We promise all our tours have no hidden fees, no shopping stops, no touristy restaurants, just memorable experiences! Learn more about us or contact us to start planning your perfect China trip.
---
Images: Wikimedia, pixabay