Top Ten Books to Read before Coming to China
Last updated on 2018-08-11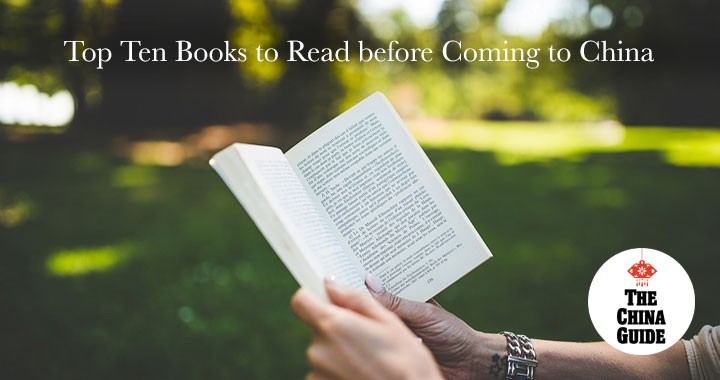 Many newcomers to China may not know much about it, except that it's big and has great food. While both of these things are true, China also has a long and eventful history that stretches back thousands of years and it has quickly developed into the world's most populous country, which means there's a lot to learn about this immense and ever-changing part of the world! With that in mind, here are our top ten recommended books you should read to help prepare for your trip to the Middle Kingdom, whether you're a China expert or just beginning to learn:
China: A History by John Keay
History buffs, look no further. Reputed historian John Keay has managed to do the impossible: summarize five thousand years of Chinese history into one intriguing and fun-to-read volume. In China: A History, Keay travels through time from the beginning of the imperial dynasty to the modern era, presenting a full and interesting picture of the major conflicts and achievements of each time period. If you want an overview of the key points in Chinese history and only have time to read one book, this respected and popular volume is the one to pick up.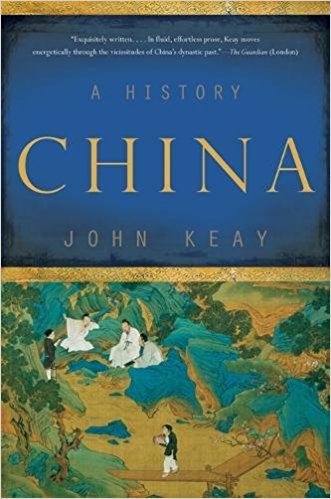 Copyright: HarperCollins
China in the 21st Century: What Everyone Needs to Know by Jeffrey Wasserstrom
For those looking to learn about China's more recent history and current affairs, Jeffrey Wasserstrom's China in the 21st Century: What Everyone Needs to Know is an excellent and informative option. This concise and easy-to-read volume provides a comprehensive glance at modern Chinese society, from popular culture to the government, as well as a thoughtful analysis of the forces behind China's rapid transformation into one of the most powerful countries in the world. This is a quick read and a great way to learn about the different influences at play in China today.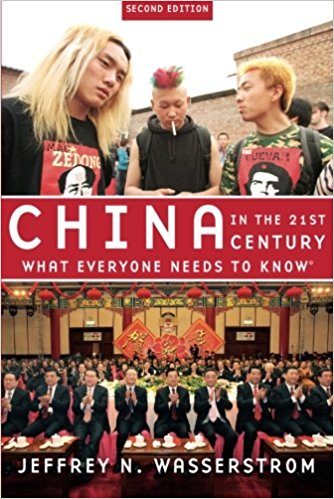 Copyright: Oxford University Press
Soul Mountain by Gao Xingjian
For fiction lovers looking for a page-turning entry into Chinese tradition and culture, Novel Prize winner Gao Xingjian's loosely autobiographical novel, Soul Mountain, is a fabulous choice. This book tells the story of a man traveling through rural China on a quest for a fabled mountain, with colorful depictions of the people he meets during his journey. Inspired by the author's own 15,000km journey through the Chinese countryside, this story consists of beautiful, lyrical language and fascinating cultural insight through the use of local folk tales and legends.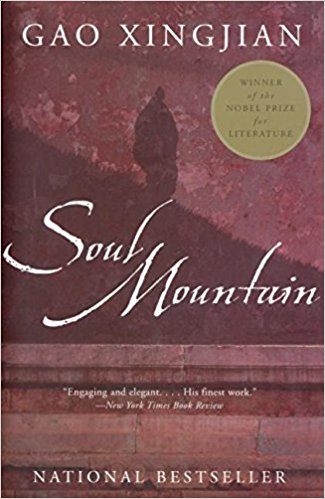 Copyright: Harper Collins
China Wakes: The Struggle for the Soul of a Rising Power by Nicholas Kristof and Sheryl WuDunn
Written by Pulitzer Prize-winning journalists Nicholas Kristof and Sheryl WuDunn, China Wakes provides a detailed and nuanced view of China and its recent history, from the birth of communism through today. The authors try to portray daily life in modern China in an accurate light by providing a variety of perspectives, in turn helping to dispel many inaccurate stereotypes and biases about Chinese culture and politics. The book is written in a compelling, journalistic style, which makes it a gripping and thought-provoking read.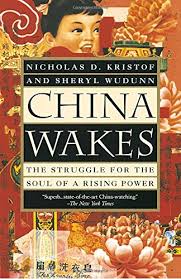 Copyright: Random House, Inc.
China in Ten Words by Yu Hua
In this book of essays, acclaimed Chinese author Yu Hua selects 10 words that he believes best represent China and uses these as themes to analyze the country's history, culture, and politics. For instance, Yu uses the word "ge min" (which means revolution) to depict how China's revolutionary past continues to be felt in modern everyday life. Using stories from his and others' personal lives, Yu provides a broad yet intimate, humorous yet moving portrait of China's unique trajectory. This book is an excellent, insightful choice for those who want to better understand the cultural and social forces influencing China from the perspective of someone who has grown up with them.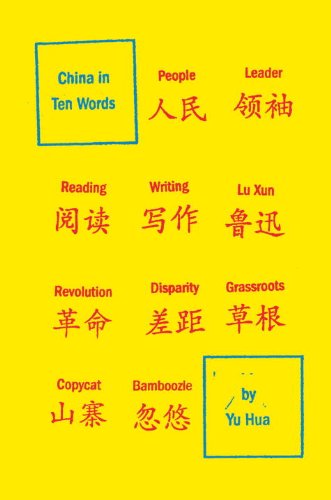 Copyright: Random House, Inc.
Age of Ambition: Chasing Fortune, Truth, and Faith in the New China by Evan Osnos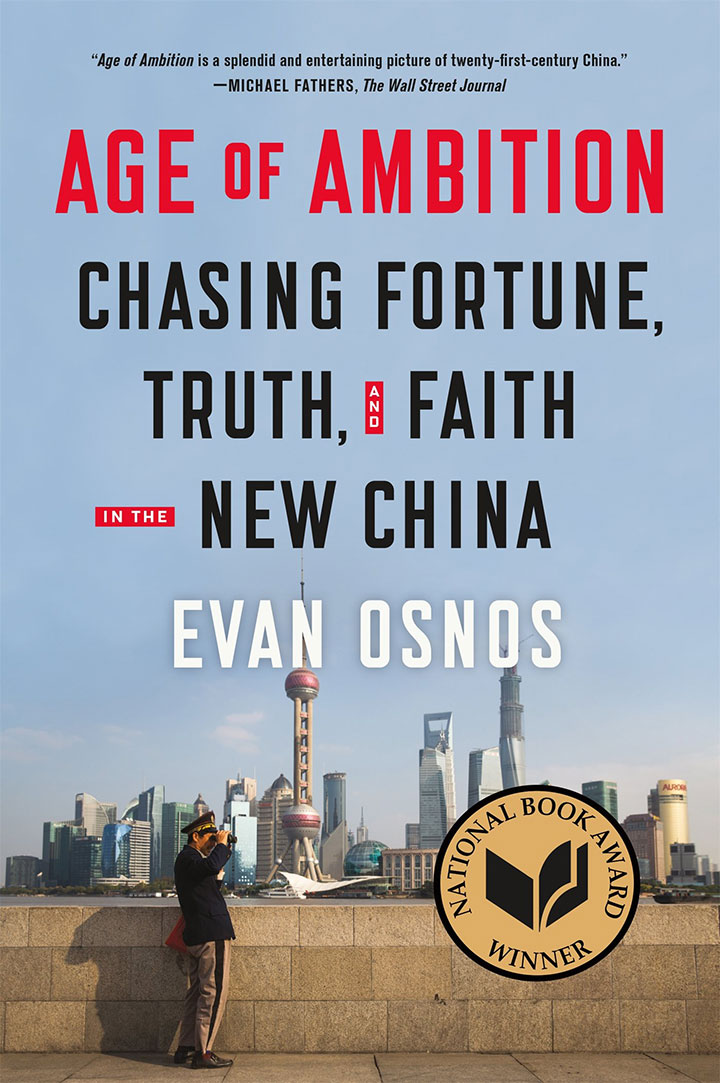 Copyright: Farrar, Straus and Giroux
This National Book Award-winning volume by New Yorker journalist Evan Osnos, who was based in Beijing from 2008 to 2013, is an excellent entryway into the Chinese political scene of the past decade. Osnos provides a thorough analysis of recent social and political events in China, including corruption cases, food contamination scandals, and more, all told in an engaging narrative style. This book is a great option for those who want to go beyond the sensational headlines we see in Western news outlets and learn more about the details of China's newsworthy happenings.
Oracle Bones: A Journey Through Time in China by Peter Hessler
The title of this National Book Award finalist refers to an ancient Chinese practice of inscribing bones that dates back to the Shang Dynasty (1600-1000 BC), and author Peter Hessler returns to this theme throughout Oracle Bones. The book follows the stories of several local people during a period of tremendous change around the turn of the 21st century, including an oracle bone scholar, providing a personal glimpse of the characters' daily lives as well as an in-depth overview of the long history that precedes them. Hessler presents an intriguing and nuanced view of modern China that is informed by the personal narratives of its inhabitants as well as a thorough understanding of its historical foundations.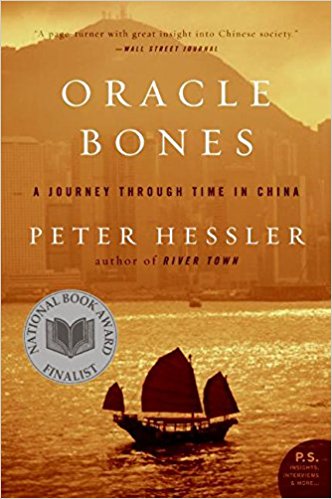 Copyright: Harper Collins
Understanding China: A Guide to China's Economy, History, and Political Culture by John Bryan Starr
This book by John Bryan Starr is a great introduction to China and paints a thorough but concise portrait of the various social, cultural, and historical influences that have made the country what it is today. The author adopts an educational approach by explaining how historical forces like Confucianism and imperial history have come to shape Chinese life today. This volume is considered a classic, and for good reason. It is a succinct and forthright but quite comprehensive resource for those looking to become more familiar with China.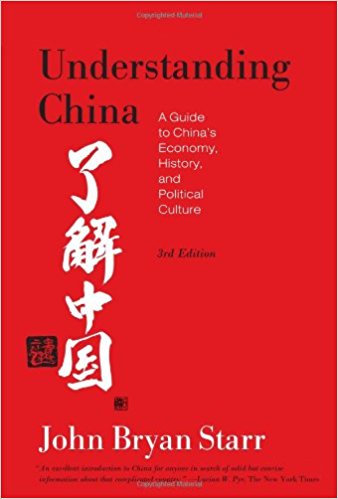 Copyright: Hill and Wang
Wild Swans: Three Daughters of China by Jung Chang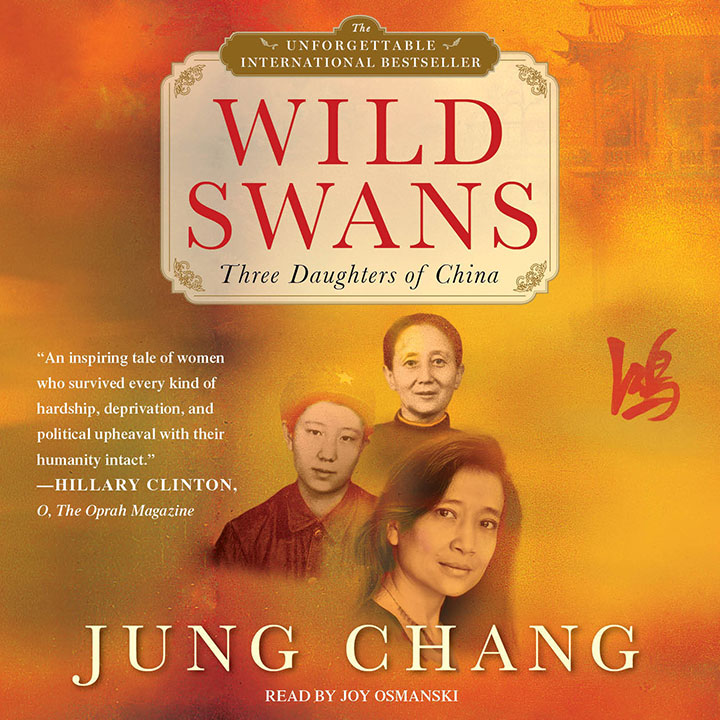 Copyright: Simon & Schuster, Inc.
This popular biographical volume tells the story of three generations of women, including the author herself. This century-long family history begins in imperial China with Jung Chang's grandmother and proceeds to recount her mother's experience during the birth of the Communist Party as well as Chang's own experience growing up during the Cultural Revolution. This book is part-memoir and part-historical account, which makes it both informative and moving. This biography is an excellent choice for those seeking to understand the immense changes China has undergone in the past century from a deeply personal perspective.
China: Portrait of a People by Tom Carter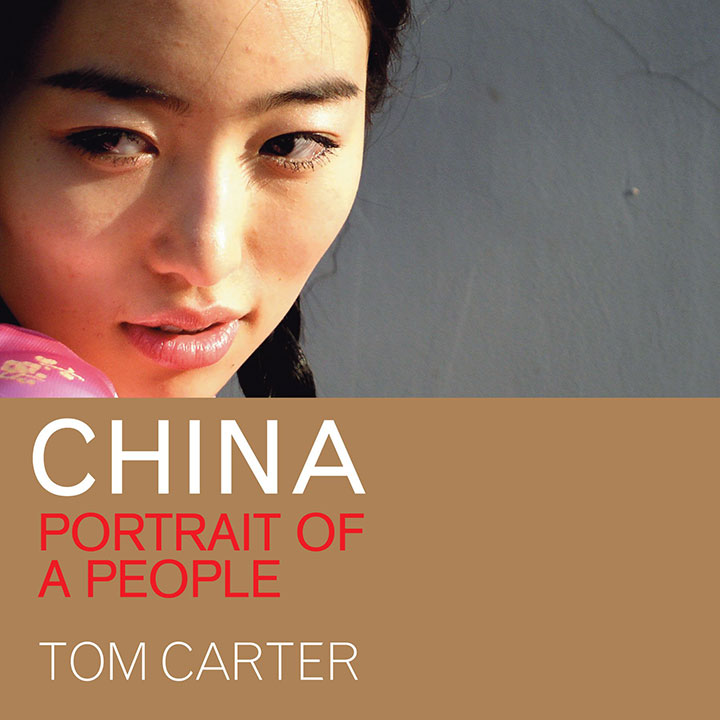 Copyright: Tom Carter
This collection of stunning portraits of people across China will be a hit among photography fans. The man behind the camera, Tom Carter, took the hundreds of photos featured in this book during a 2-year trip around China, during which he traveled 56,000 kilometers across all 33 of the country's provinces. Throughout his extensive travels, Carter witnessed and captured the stunning diversity of China's vast population and its multifaceted culture; his pictures include people from more than 50 different ethnic groups, all with their own distinct traditions and ways of life. ■
—
If any of these books leave you feeling inspired to learn more, don't hesitate to contact our travel specialists to start planning your own trip to China!

---
Images: Amazon, AudiobookSTORE.com, Barnes & Noble, Pixabay