Cash, Credit Card and Mobile Payment
Should I bring cash or a credit card? How much cash do I need? When and where can I exchange Chinese Yuan (CNY)? Can I use mobile payment? These are all common questions for travelers to China. This article offers a guide for how to manage payments while traveling in China.
Cash or Credit Card?
Cash is still more widely used in China than credit cards, especially in smaller cities and away from more touristy areas. However, more and more places in China, including hotels, upscale restaurants, and foreign brand name stores accept credit cards, so it is still worth bringing your credit card with you. Visa, MasterCard, and American Express are widely accepted in China.
Depending on your bank, using a foreign credit card in China will usually incur a foreign currency exchange fee and a transaction fee from either the home or the local bank, which can add up fast. However, as long as you are away of this you can prepare in advance.
We recommend using a credit card for major transactions such as hotels, tours, flight tickets, and potentially costly purchases like jewellery or art. Nevertheless, make sure that you have enough cash on you to handle smaller payments whenever you're out and about, as foreign credit and debit cards may not be accepted everywhere.
Note: Please consult your bank about whether you can use your card in China and if you will incur a fee. You should also let your bank back home know that you will be using your card in China, otherwise your transactions might be flagged as unusual activity and your card may get blocked.
How much cash do I need?
If you are traveling on one of our guided tours, you only need to pay for dinner and any other personal expenses. As long as you don't plan on buying many souvenirs, we recommend that you bring 200 CNY per day per person.
If you are traveling on your own, the amount of cash you need will vary greatly depending on where you visit and how often you will use your credit card. To be on the safe side, 2,000 CNY would cover all of your expenses for a usual day trip in China (including entry fees, meals in decent restaurants, taxis), although you probably will not actually spend that much.
Note: Thanks to inflation and a strong CNY over the past ten years, traveling in China is not as cheap as it used to be.
Getting Cash in China
You can exchange your home currency for CNY before you leave or after you arrive in China. The best thing to do is to exchange some money before arriving in China, and bring at least one credit card for any big payments and one debit card to withdraw more cash after you arrive in China.
It is easy and quick to get cash on arrival at any Chinese international airport. There are usually cash machines in the baggage reclaim area and after exiting customs on both the arrival and departure levels. There are also currency exchange counters in the airport, although they may apply a steep fee.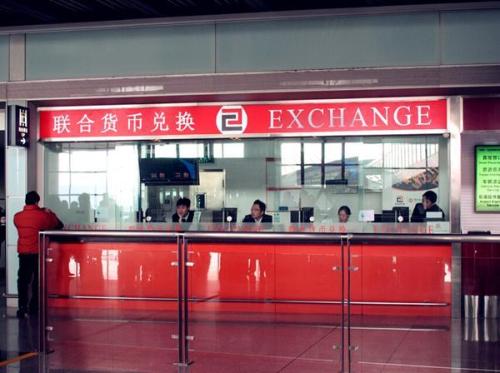 A money exchange counter at Beijing Capital International Airport
While you are in China, you can use your debit card to withdraw money from 24-hour ATMs. Big cities and smaller towns all have 24-hour ATMs. However, many rural areas, including parts of Tibet and the villages around the Longsheng Rice Terraces, don't have many ATMs.
We find that not every card works in every machine, so it is best to stick with major banks such as the Bank of China, ICBC, China Construction Bank or HSBC. Check to see which cards are supported before you use the ATM.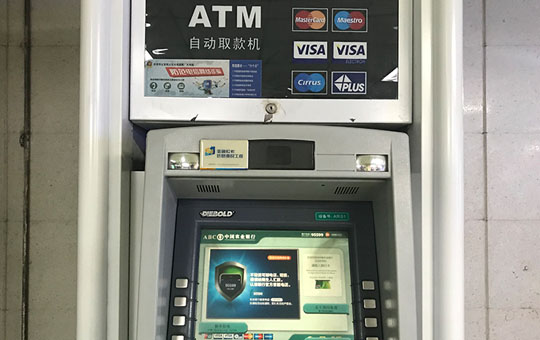 An ATM that supports foreign bank cards
Some hotels provide currency exchange services but they usually charge a hefty fee. We also don't recommend exchanging money at the bank in China, as you will be in for a lengthy wait and you may be asked to bring extra documents and fill up a complicated form.
Mobile Payment in China
Mobile payment in China is advance and widely used. The two most common platforms are Alipay and WeChat. While walking around you will see QR codes for mobile payment everywhere from taxis to street food stalls. Many younger people have essentially completely abandoned cash. (Find out how to buy a Forbidden City ticket by scanning a QR code here)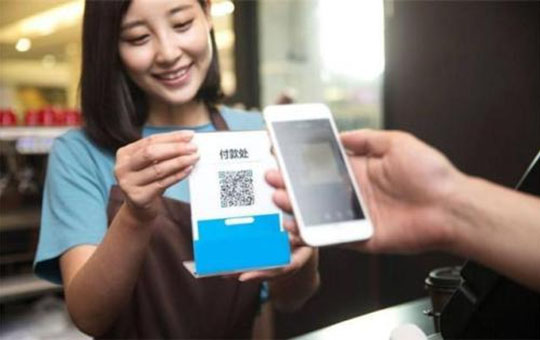 Nearly every store, big or small, accepts WeChat and Alipay payments, making it a very convenient way to pay, even if you don't have your wallet with you.
Unfortunately, however, so far WeChat and Alipay do not support foreign credit and debit cards for everyday transactions like topping up your account balance or transferring money to another person, which are the primary ways people pay for things (foreign credit cards can be used with Alipay online). Apple Pay does exist but is only supported by a limited number of international brands.
If you are on one of our tours and want to experience China's mobile payment landscape for yourself, please let your travel agent know. We can help you set up a WeChat account then transfer a balance to you, which you can then use to pay for things while you are traveling around.
In the event that you are unable to pay using your credit card and happen to not have enough cash to hand, you can also ask your guide to pay with WeChat or Alipay and then pay them back with your home currency.
Learn more about Chinese currency and how to avoid accepting fake Renminbi while traveling in China