Chinese Toilet
While people may tell you outrageous stories about using toilets in China, they have come a long way in the past decade. In fact, sometimes public toilets in China are cleaner than in the west.
Almost all of China's major tourist sights have new toilets and an attendant who practically lives there to keep them clean. Public toilets are readily accessible in pretty much all of China, and they're almost always free of charge.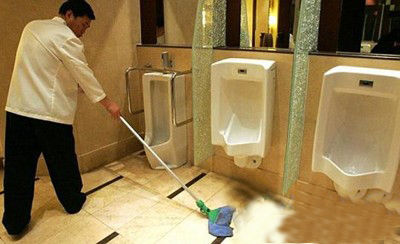 However, that doesn't mean you won't have the chance to use an old style toilet while traveling in China. Many parts of China are still developing and the type and cleanliness of the toilets aren't completely uniform. That means if you go to a non-touristy place or travel on the road, you may encounter very public old toilets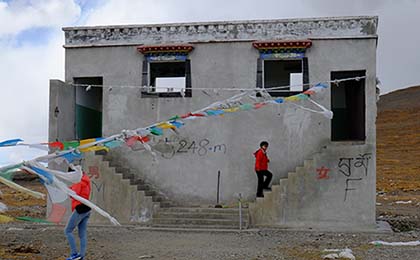 A toilet beside the road in Tibet
Chinese-Style Toilets
Chinese toilets are normally the squat style, which admittedly takes some getting used to but on the other hand, you don't touch anything and thus it has an advantage when it comes to hygiene.
Some public restrooms in the big cities do have at least one western style toilet seat, and even toilet paper and soap. All quality hotels have Western style toilets so you can rest assured that once you are back in your own private room you will have a throne to relax on.
How to Spot a Public Toilet in China
Another great thing is that Chinese bathrooms are clearly signposted. The word "Gongce" 公厕 literally translates as "public toilet". There are plenty of public toilets in big cities such as Beijing and Shanghai. If you keep your eyes open you might see signs like the one below on a signpost at an intersection or the side of a building.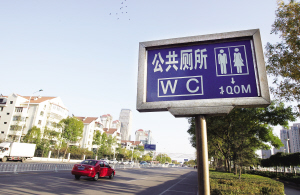 When you are on the road, if you ask your guide to keep a lookout for good toilets then they can usually find you a good option. To be on the safe side, it is advisable to always bring paper tissues and a small bottle of hand sanitizer as free toilet paper is not the norm outside of five-star hotels.
You will want to know how to recognize which toilet is for your sex and how to read the characters "public toilet". You don't have to be able to read Chinese - it is pattern recognition. Stare at the male and female for a while, or copy them repeatedly on paper. Carry them with you and look at them while waiting in a line.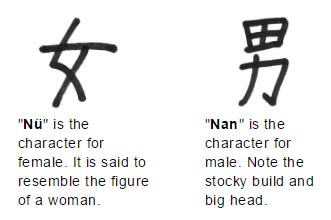 Star-rated Public Toilets
Toilets in China vary widely, which is probably why the government has started rating them with stars and handing out awards. I've never seen any awarded less than three stars - one and two-star toilets don't seem to get labeled.
One of the requirements for public restrooms to receive a top rating is to have toilet paper. So wherever you see a three-, four- or even five-star restroom, your chances of finding toilet paper will be quite high.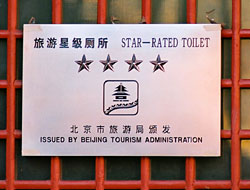 Toilet Revolution
These "toilet revolutions", such as the star rating system above, aren't a new thing in China. One of the first ones took place in Beijing in the 1960s. The Chinese government has been working hard to improve the quality of restrooms in the country. Now, the Chinese capital has some of the most advanced restrooms in the country, including one equipped with personal TVs, charging stations, Wi-Fi, ATMs, and cello music. As you can imagine, this particular restroom has become a tourist attraction in its own right.
Both the Temple of Heaven's toilets and the Bird's Nest stadium in Beijing's Olympic Green have facial recognition toilet paper dispensers. The machines are there to prevent visitors from trying to get more toilet paper than they need. Anyone who wants an extra 60 centimeters of toilet paper has to wait for 9 minutes to get it.