A Virtual Food Tour of Beijing's Hutongs
Last updated on 2019-04-04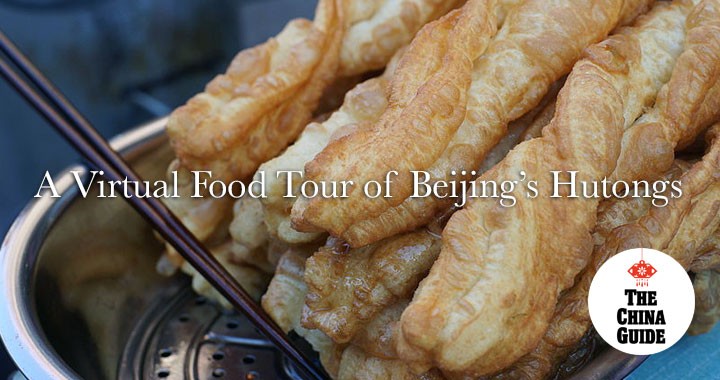 Strolling into Beijing's narrow, low-rise alleyways, known as hutongs, will give you an intimate glimpse into the city's culture and the daily lives of its inhabitants. In addition to traditional courtyard residences, the hutongs are full of hidden, hole-in-the-wall restaurants that mainly cater to locals. These small restaurants may not offer Western-quality service or environments but are sure to give you an authentic dining experience you won't forget. In this article, we'll take you on a virtual tour of some of the best restaurants in the hutongs to get an authentic glimpse of Beijing's vibrant food culture.
If you venture off any main road around central Beijing, you're sure to eventually find yourself in one of the city's many traditional hutongs.
As you walk among the low, gray buildings, you can glimpse down the narrow alleyways between homes and take in the sights and scents of local restaurants and street vendors.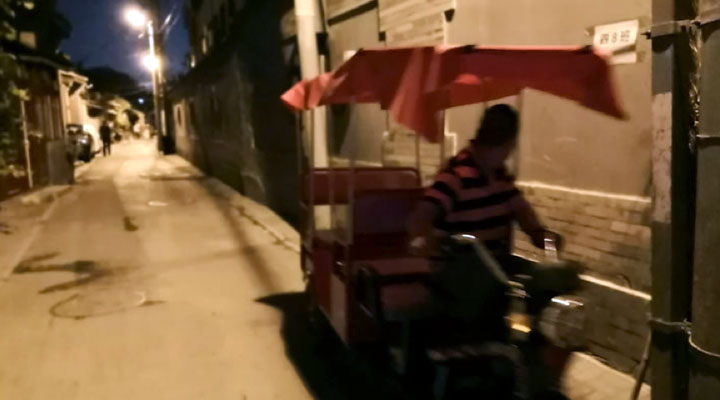 Wandering in the hutongs is very safe, even at night, but be sure to watch out for errant motorbikes and tuk tuks!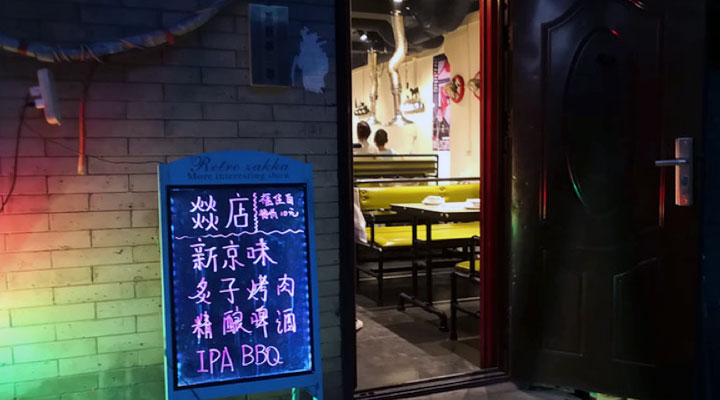 The first place we will try today is a small Mongolian barbecue restaurant.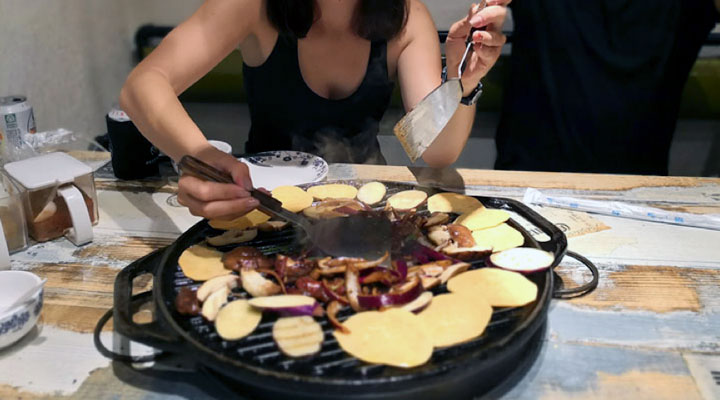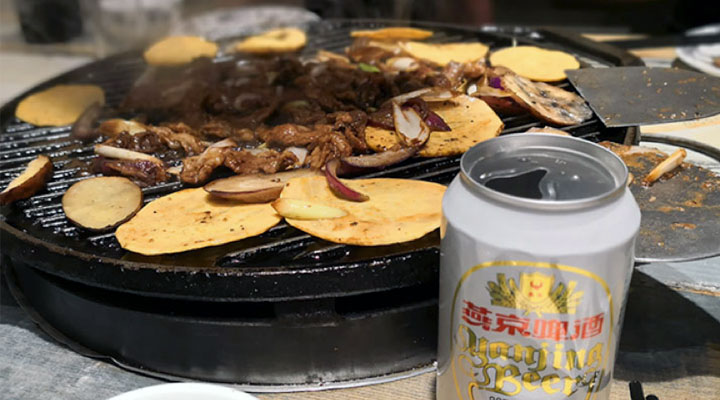 Mongolian barbecue was brought to China by the Manchu people when they conquered Beijing hundreds of years ago. Seasoned beef or mutton are stir-fried with vegetables on a flat traditional pan, known as "Zhizi" in Chinese, until they are ready to eat. Of course, a cold, local Yanjing beer is the perfect accompaniment for any Mongolian barbecue meal.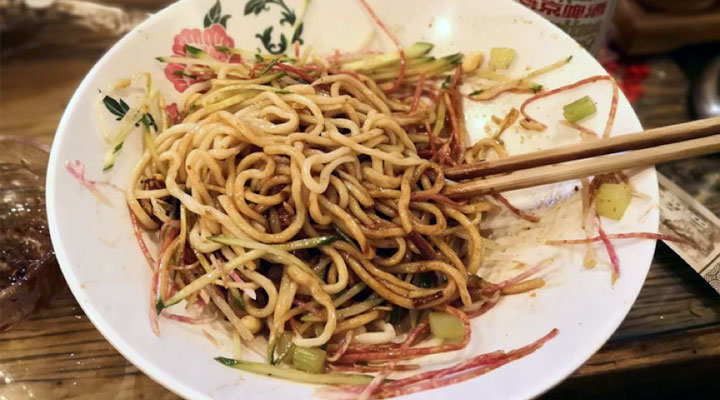 Our next stop is a noodle restaurant! The sauce or soup base is the soul of any noodle dish. Beijing's famous soybean noodles feature handmade noodles with fried soybean cooked in a delicious meat sauce. The fried soybean and pork sauce combines a slightly sweet flavor with the salty tang of soy to make for a very tasty treat.
Next, our tour will take us to a very old restaurant that serves "Door Nail Meat Buns." These dumplings get their name from their resemblance to the large, golden nail heads that can be seen on the red doors of the Forbidden City. The buns are stuffed with succulent beef and other tasty ingredients and are then fried until crispy.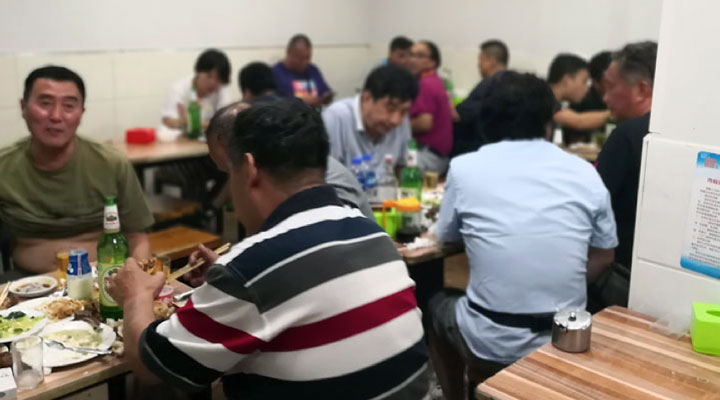 Eating in a local restaurant is truly an interesting and immersive cultural experience.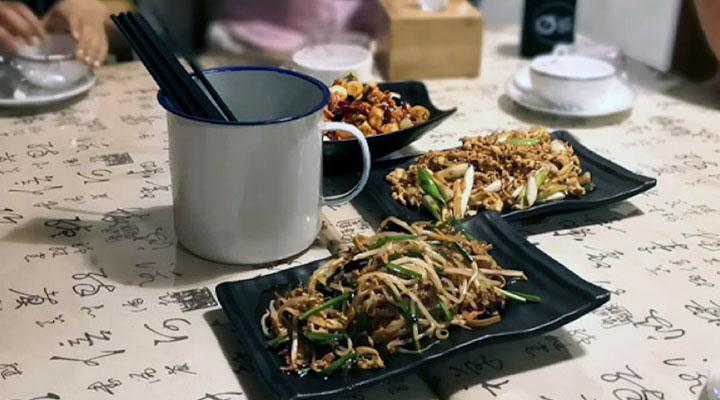 The last restaurant we will go to specializes in spring pancakes, a traditional dish found throughout the northern regions of China. Spring pancakes consist of a thin flatbread that is wrapped around any variety of dishes. This food was historically eaten around the Spring Equinox to celebrate the coming of spring, but today it is a popular dish at any time of the year. You can order a number of popular dishes to roll up in the pancakes, including kung-pao chicken.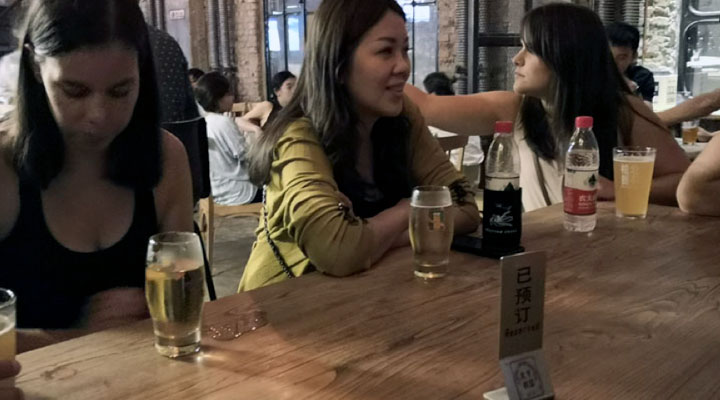 Our final stop is a local brewery, where you can enjoy a refreshing glass of craft beer, the perfect ending to an exciting (and filling!) hutong food tour. ■
—
The China Guide is a Beijing-based travel agency that customizes private tours, educational student tours, and incentive trips across China. We have more than ten years of experience creating tours for all kinds of travelers from the United States, Germany, France, Spain, the United Kingdom, Canada, Australia, and beyond. We promise all our tours have no hidden fees, no factory stops, no touristy restaurants, just memorable experiences! Learn more about us or contact us to start planning your perfect China trip.
---
Our popular food tours