Eating and Drinking
We consider experiencing good Chinese cuisine to be an essential part of the tour experience. We take our guests to genuine local restaurants or sometimes even local family homes, but never tourist traps. Be aware that sometimes you might be the only Western faces in the restaurant!
Lunch on Tour
When on a tour, lunch is generally Chinese style and normally included in the price. Our guides will help you order according to your tastes: mild, spicy, meat, vegetables, rice and/or noodles. Dishes are served family-style and shared by the guests. The driver may eat on his own but the guide will join you if you invite them to do so.
We consider it distasteful to ask you for small amounts of money during the tour, so we offer unlimited standard drinks including Coke, Sprite, local bottled water, and Chinese tea. You also won't leave the table hungry; if you need more to eat just let your guide know.
We don't have fixed restaurants we must use; instead, it depends on where you are at the time you are hungry. When traveling around China we normally have the same arrangements outside Beijing but this may vary depending on your exact itinerary. You can also ask your guide to change your meals. We will try our best to help you enjoy a variety of Chinese food.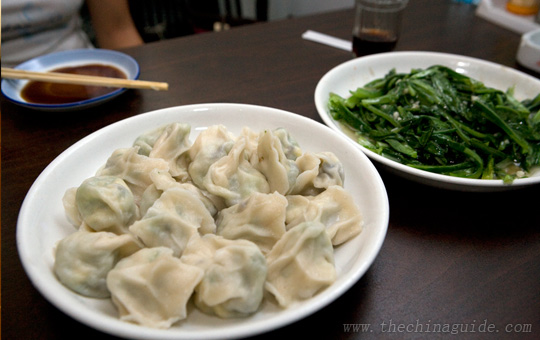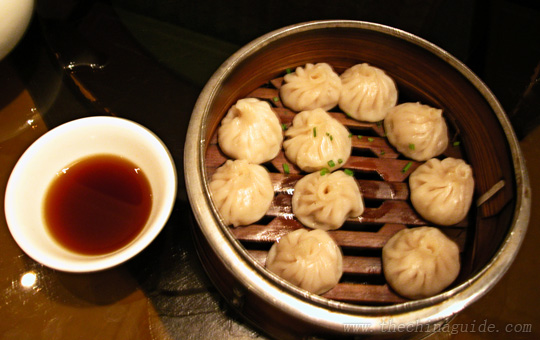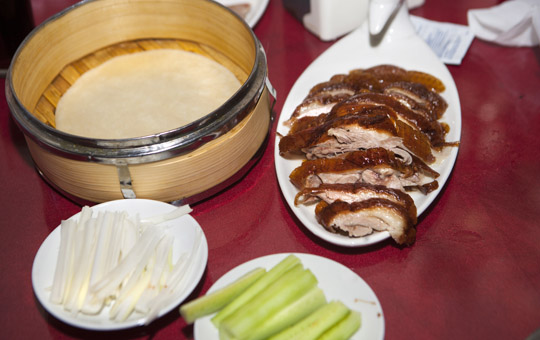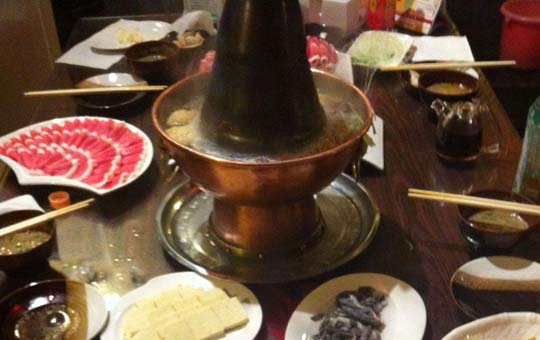 Dinner
Unless there is a special activity planned or you have requested to have all your meals catered, guests often prefer to relax after a long day of sightseeing and arrange their own dinner. This gives you flexibility in terms of time and cuisine. Having all your meals catered every day can be tiresome. Handling your own dinner allows you to have some control and also strike out on you own.
If you get the taste for a burger or pizza after a lot of Chinese food, then you will have lots of choices in big cities such as Beijing and Shanghai. Many hotel restaurants offer nice food. China also has its share of McDonald's, KFC and Subway sandwich chains if you need a fix.
Your guide can give you restaurant suggestions and in big cities, you can find lots of options for fine dining, fast food, both western or Chinese. Hotel staff can often make restaurant recommendations within walking distance.
Breakfast
Most hotels include breakfast (or it can be added for a small fee). Four and five-star hotels will generally offer a good western and Chinese buffet breakfast. Three-star hotels may only have a Chinese breakfast or a Chinese interpretation of a western breakfast. In any case, a Chinese breakfast is not bad - rice porridge, eggs, Chinese style bread, and vegetables
Drinking Water
Most of our tours offer unlimited bottled water in the vehicle so you can keep hydrated and healthy all day long. Grab a couple of bottles to take to your room for the night. Tap water in big cities in China is not going to make you sick as it is chlorinated, so it is fine for brushing your teeth but we still recommend sticking to bottled water as you don't want to upset your system on your big trip.
Children and Special Diets
Our guides are accustomed to handling special diets and the selective dining habits of children. Let us know in advance if you have food allergies or other special requests and we can plan for you. Children often find that they like certain Chinese dishes, such as noodles, fried rice, or sweet and sour pork. If a stop at McDonalds or KFC is required your guide can do this on the go.
Food Safety on Tour
While we do try to help you enjoy genuine Chinese food, we also see food safety as our top priority. For lunch, you can always rely on the restaurants selected by our guides. Food in quality hotels is also trustworthy. But when you go out and try a dinner on your own, you need to be careful. Our suggestion is to try quality restaurants that are busy with local diners. Of course, you can ask your guides for suggestions at any time.