10 Movies to Watch Before Your First Trip to China
Last updated on 2022-07-29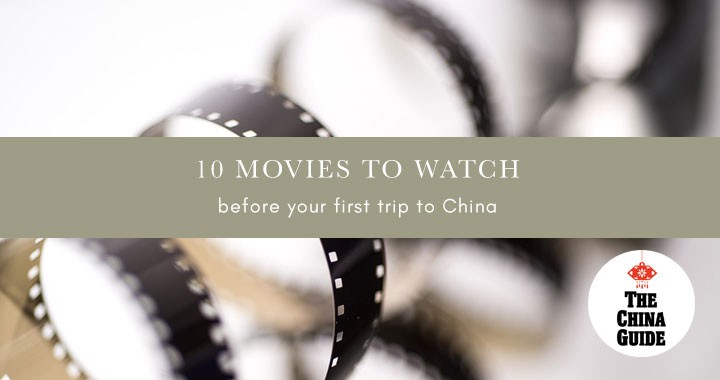 Preparation is a key part of any trip or holiday to China and the more you can learn about the people, culture, and everyday life before you leave, the more you will get out of your experience here. What better way to do that than watching a movie from the comfort of your own sofa! China has a vibrant movie industry with a history stretching back to the early 20th century, producing both box office hits and thoughtful indie pieces. We have put together a list of what we consider to be the 10 essential movies you should watch if you are coming to China, whether you are interested in history, culture or contemporary social issues.
The Last Emperor, Bernando Bertolucci, 1987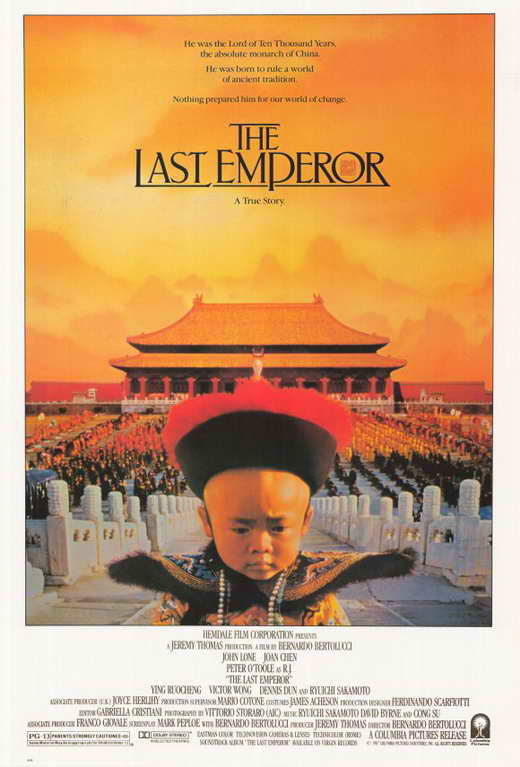 If you want to get excited about your visit to the Forbidden City, then this is the movie for you. The first movie to be shot in the Forbidden City and still one of the only ones to have made extended use of it, the movie tracks the life of the titular last emperor, Puyi, from his ascent to the throne as a toddler, his time as the emperor of Japanese-supported Manchukuo, and his imprisonment by the Communists (in this way it also serves as a potted history of the first half of the 20th century). The movie garnered significant critical praise for its lush visuals and won nine Academy Awards, including Best Picture and Best Director.
Beijing Bicycle, Wang Xiaoshuai, 2001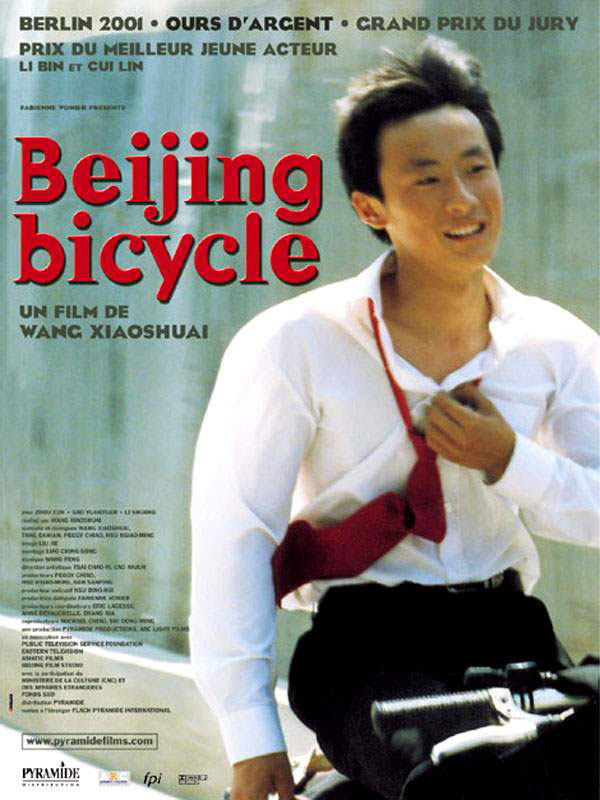 Wang Xiaoshuai's 2001 movie is both a paean to Beijing and a story of the struggles of people from the countryside that come to the city looking for work. The film follows 17-year-old Guei who moves to Beijing from the countryside and gets a job as a bicycle courier. Guei's new bicycle is stolen and bought from a second-hand market across the city by schoolboy Jian, and his search for the bicycle brings them together in unexpected ways. The movie premiered at the Berlin International Film Festival on February 17, 2001, and won the Jury Grand Prix Silver Bear Award but was subsequently banned in Mainland China until 2004.
Farewell My Concubine, Chen Kaige, 2003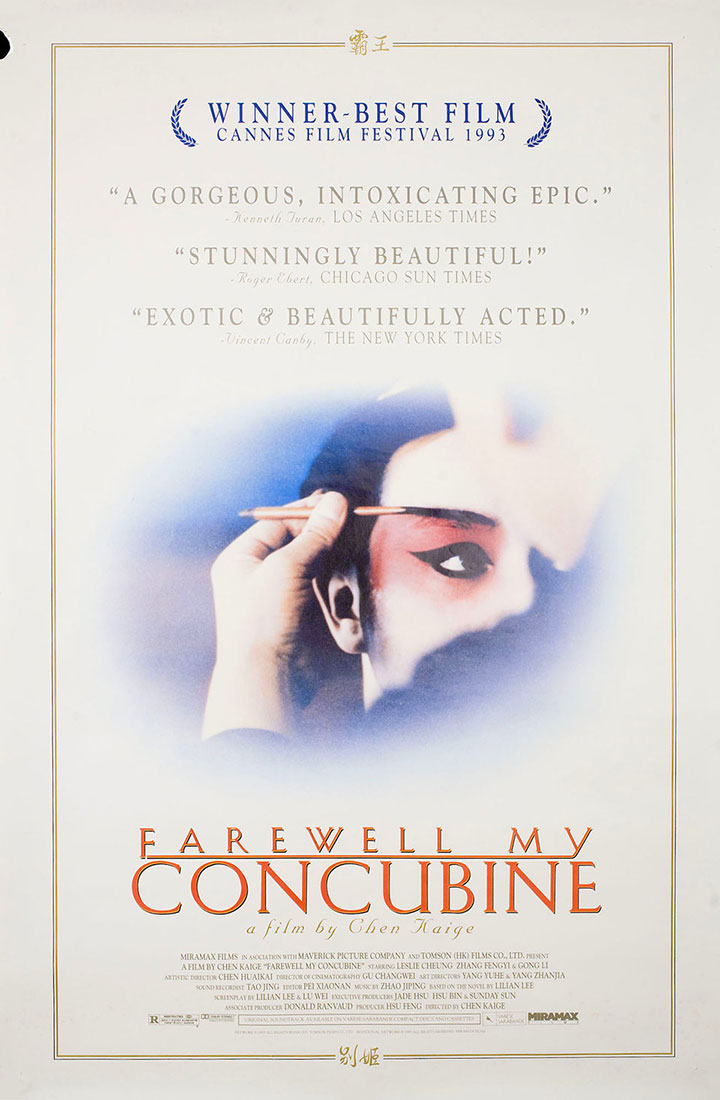 Named "Best Mainland Chinese Film" by Time Out China in 2013, if you watch one movie about China, make it this one. Farewell My Concubine takes viewers on a sumptuous, dramatic journey through 20th century China, framed against the rise and fall of a popular Peking opera duo. Directed by "fifth generation" filmmaker Chen Kaige, Farewell My Concubine was instrumental in bringing Chinese film to a wider international audience and was particularly lauded for the emotive, true-to-life drama brought to the screen by tragic leading man Leslie Cheung (who committed suicide in Hong Kong 10 years after the film was released).
To Live, Zhang Yimou, 1994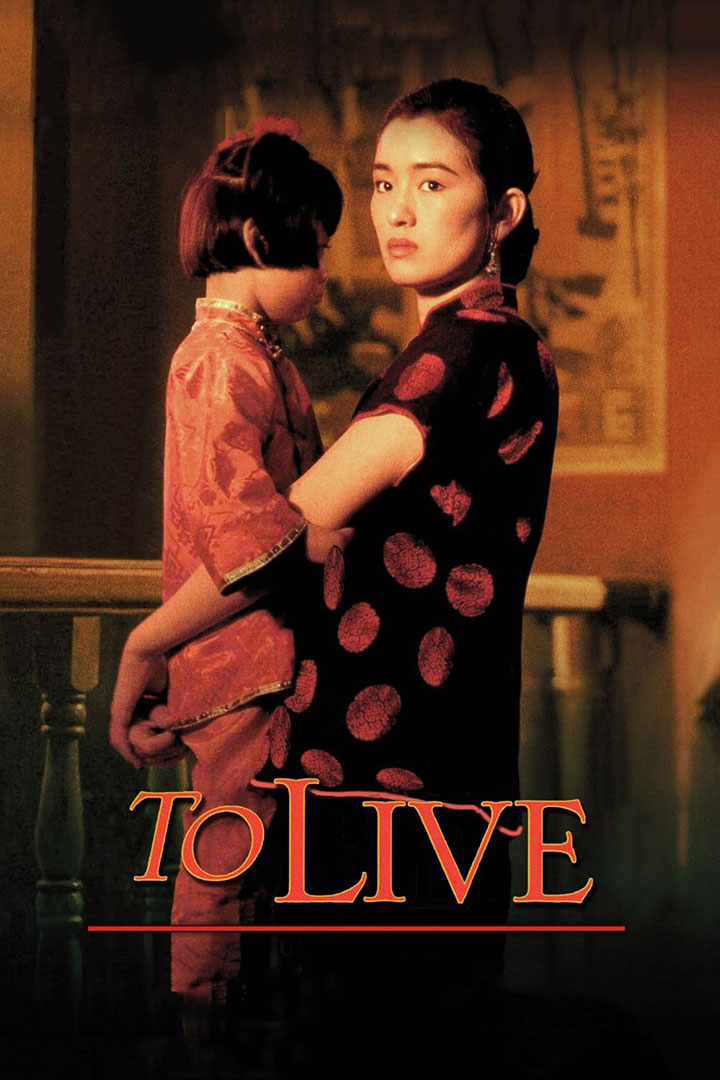 To Live shares Farewell My Concubine's sweeping view of life in a changing China in the mid-20th century but there the similarities end. While Farewell my Concubine is rich and almost dreamlike in places, To Live is gritty and melodramatic, telling the story of one family and the various tragedies that befall them from the 1940s pre-revolutionary China to after the Great Leap Forward. The film was banned in China for its critical political message but as Time Out points out, "Zhang's purpose is less to show the oppressive iniquities of Mao's era than to evoke the optimistic spirit that allowed people to survive it."
Lust, Caution, Ang Lee, 2007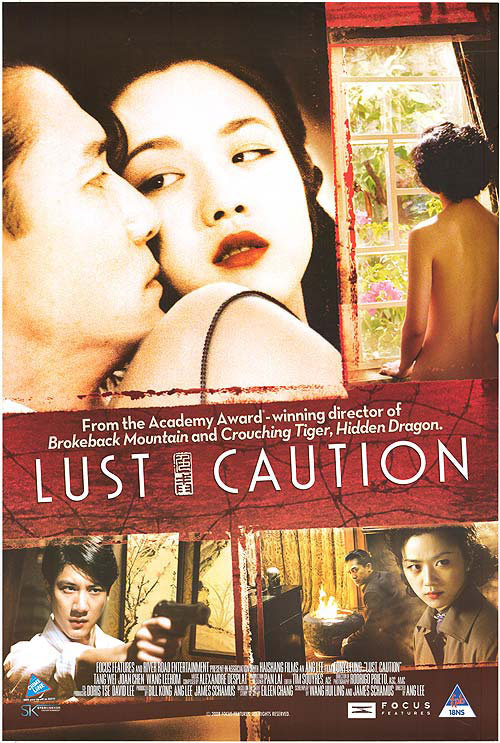 Shanghai in the 1930s had a reputation for wanton glamour and hedonism and Ang Lee's 2007 erotic thriller captures that feeling, along with the personal and political conflicts taking place behind the scenes. Set in Hong Kong and Shanghai during the Japanese occupation, the movie depicts a plot by a group of students to assassinate a high-ranking agent of the occupation government by using an attractive young woman to lure him into a trap. Not one to watch with the kids, the movie's explicit sex scenes garnered it an NC-17 rating in the US and it was cut by seven minutes before it was released in mainland China.
A Touch of Sin, Jia Zhangke, 2013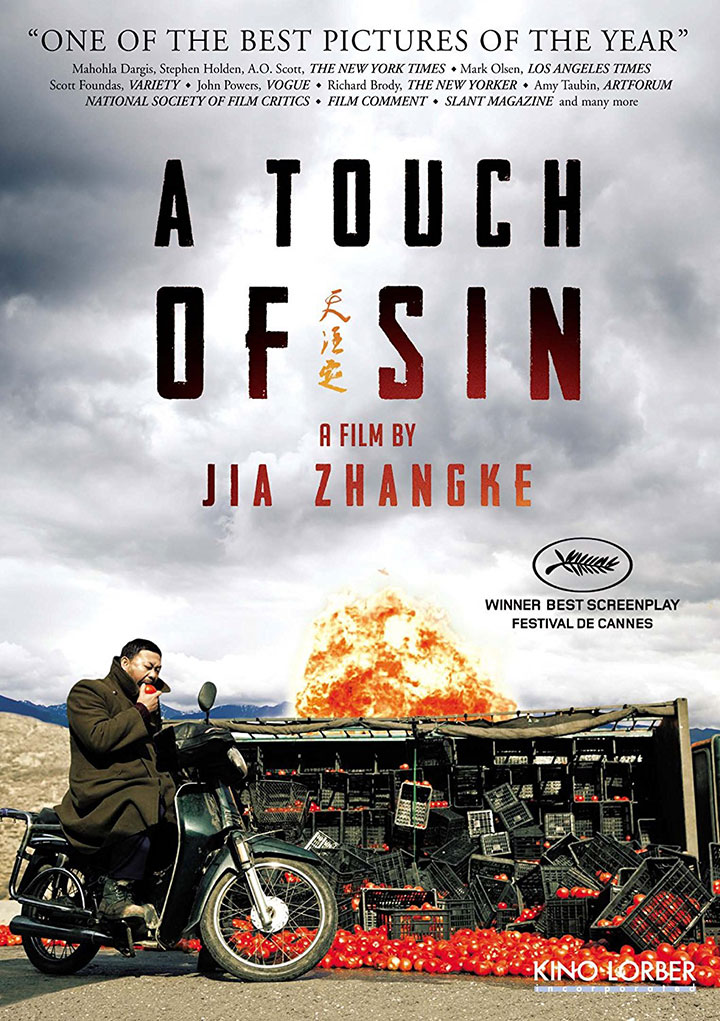 Directed by prominent "sixth generation" director Jia Zhangke, this bleak movie paints a violent picture of the many conflicts running just below the surface of modern Chinese society. The movie roams across modern China, from Guangzhou and Dongguan in the south to the rural villages of Jia's native Shanxi in the north, telling four separate, yet inexorably connected, tales of the dispossessed. Certainly, one of the best films to come out of mainland China in recent years.
Let the Bullets Fly, Jiang Wen, 2010
Set during the warlord era in the 1920s, Let the Bullets Fly was one of the most successful Chinese movies of all time when it was released, breaking several box office records. The movie tells the story of a bandit leader who poses as the governor of a small town only to find himself at odds with the local mob boss. These ensuing machinations and misunderstandings allow for a great blend of comedy and actions. Some parts of the movie were filmed on location at the Kaiping diaolou in Guangdong Province, a UNESCO World Heritage Site.
In the Mood for Love, Wong Kar-wai, 2000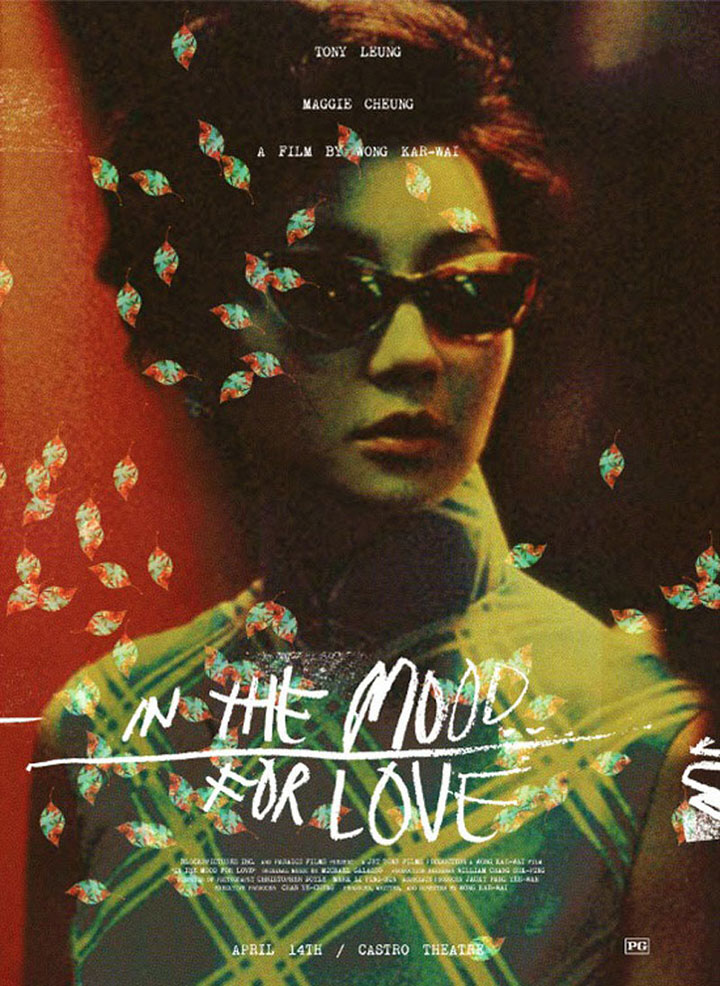 We'd go as far as to say that this is a movie that everyone should see, not just people coming to China. Set in Hong Kong in the 1960s, Wong crafts a dreamily melancholic tale of love and loneliness that weaves in and out of Hong Kong's cramped apartments and neon-lit back streets, drawing stand-out performances from lead couple Maggie Cheung and Tony Leung - Tony Leung won the award for "Best Actor" at the 2000 Cannes Film Festival. Perhaps not the most true-to-life introduction to Hong Kong but if nothing else, it will make you want to buy one of the beautiful cheongsams Maggie Cheung sports throughout the movie.
Mr Six, Guan Hu, 2015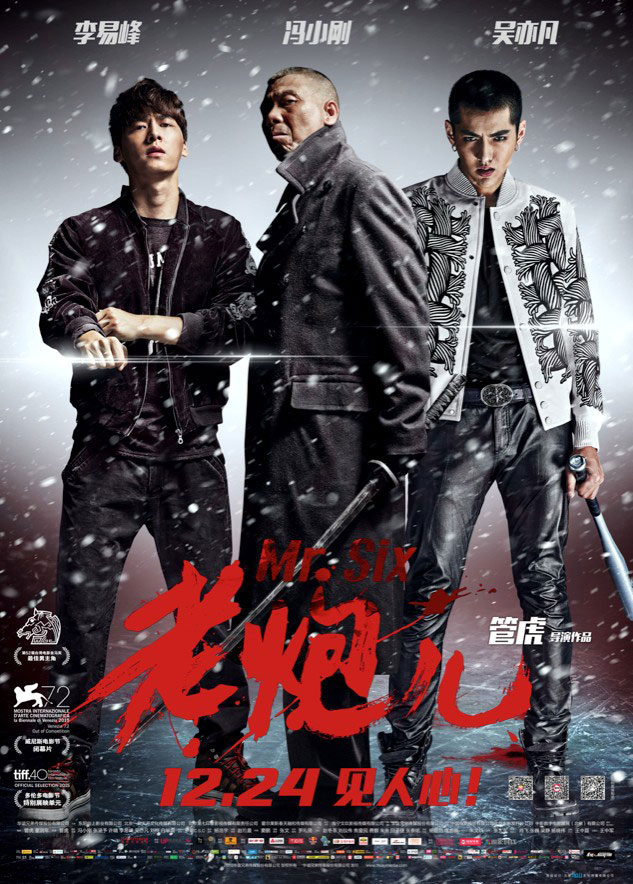 Renowned Chinese actor Feng Xiaogang stars as the eponymous Mr Six, an aging neighborhood kingpin in Beijing who gets into a turf war with a younger gang of street punks. Mr Six's kingdom is Beijing's hutongs and the movie was filmed on location around Houhai Lake and the Drum and Bell Towers, as well as in a quiet part of the Summer Palace, the scene of a climactic final confrontation on the ice of a frozen lake. As such, the movie offers a good introduction to some of Beijing's most famous landmarks.
The King of Masks, Wu Tianming, 1996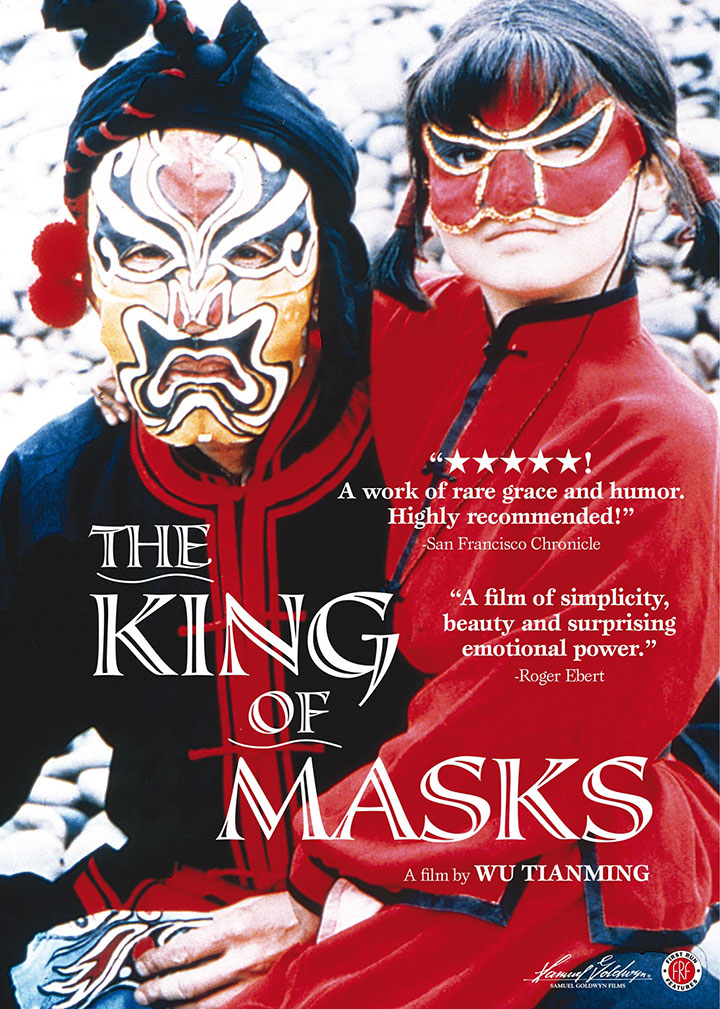 Set in Sichuan Province in the 1930s, this movie tells the story of an elderly bianlian (Sichuan face-changing, a type of opera) performer, the titular King of Masks, who needs an heir to carry on his craft. He purchases an orphaned boy only to discover that he is, in fact, a girl, who tradition dictates cannot inherit his trade. The King of Masks tells a fairly simple tale but the richly depicted period setting and gorgeous opera props make it so much more. ■
—
The China Guide is a Beijing-based travel agency that customizes private tours, educational student tours, and incentive trips across China. We have more than ten years of experience creating tours for all kinds of travelers from the United States, Germany, France, Spain, the United Kingdom, Canada, Australia, and beyond. We promise all our tours have no hidden fees, no shopping stops, no touristy restaurants, just memorable experiences! Learn more about us or contact us to start planning your perfect China trip.
---
Lead image: Pixabay